Meet William, M.Sc. Plant Agriculture Student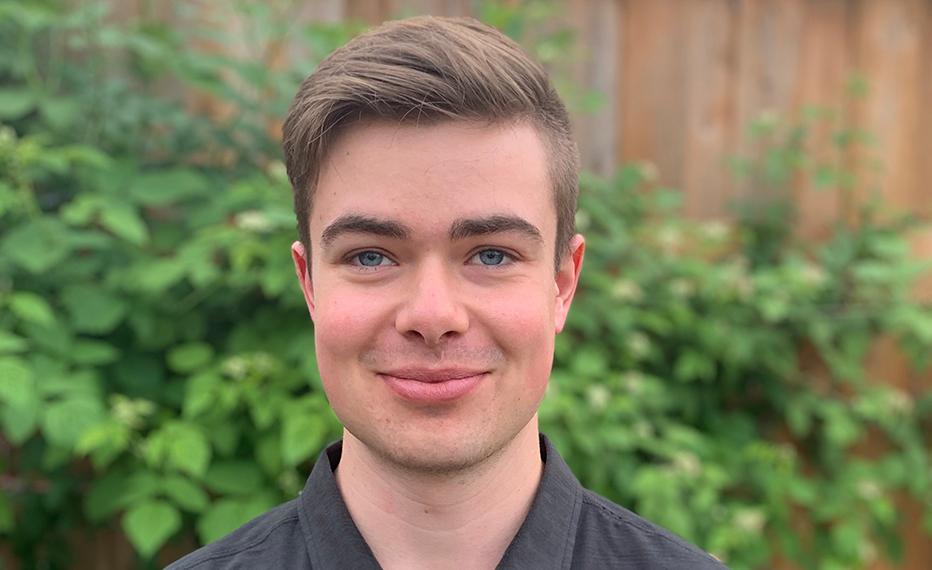 About William Kramer
Originally from Alberta, William is working toward completing a master's of science in plant agriculture. William developed an interest in agricultural research during his undergraduate which helped his decision to pursue further education. William hopes to continue working in agricultural research and advancing current agricultural practices in a sustainable direction.
Program: M.Sc. Plant Agriculture
Hometown: Fairview, Alberta, Canada
---
What did you study for your undergraduate degree? 
B.Sc. in Agriculture with a major in Agronomy and a minor in Horticultural Science.
Why did you decide to pursue graduate studies at the University of Guelph? Did your undergrad experience shape your decision to further your studies?
It wasn't until the final year of my undergrad that I started to consider the idea of starting a masters. My interest in agricultural research developed during my undergraduate thesis project. I had always heard about the quality of research that was happening here at the University, which made my decision to continue my education much easier. 
What is your research focus? 
My research aims to identify the effects that neighbouring weeds and simulated far-red light have on the metabolite levels, enzyme activities, and transcriptome profile of nitrogen assimilation in corn seedlings.
How have you found ways to get involved as a grad student? 
Moving from the University of Saskatchewan to University of Guelph was a difficult decision for me, especially because I was moving to a place where I didn't know anyone. Fortunately, one of the first things I recognized upon moving here is the sense of community that is fostered across campus. I did my best to get involved in various clubs/activities to become a part of this community.
At the departmental level, volunteering on the Plant Agriculture Social Committee was a great place to meet other graduate students within the department and plan events for various other students to enjoy. Additionally, I was able to meet graduate students across campus by volunteering as a General Director on the Graduate Student Association. Each opportunity has allowed me to make some great connections with my peers and has made me feel part of the U of G community. 
How has your graduate program experience been different from your undergrad experience? 
Graduate school offers a lot of independence compared to an undergraduate program. You are responsible for setting your own deadlines and keeping yourself on track. Being highly self-motivated is a great asset to have when starting as a graduate student as you rely on yourself to meet deadlines and must prioritize setting your own targets to finish on time. 
Where are your favourite spots in Guelph?
When I am on-campus, I like to hang out at the grad student lounge (The Lookout). It's a cool place to study and grab food or drinks with some friends after a long day of research. My favourite off-campus hangout spot would be at the Royal City Park after getting ice cream from The Boathouse. 
What do you find most challenging/ most rewarding about your program/research focus?
The most challenging part of my research has been having to accept that sometimes you might not receive the results you were expecting. It was hard to not get discouraged when a certain protocol isn't working, and it needs to be repeated multiple times. However, on the flip side, the satisfaction of getting those expected results or solving the problem related to why you weren't getting the results is extremely rewarding.
What are some free-time activities that make you happy, or relieves stress?
I enjoy spending my free time reading fiction novels. I appreciate the opportunity to take a break from reading research papers and getting lost in a novel that is far from science. I also find going to the gym or for a run is a great way to relieve stress.
What are your plans or goals after graduation?
After graduation, I hope to continue in agricultural research and work towards advancing our current agricultural practices in a sustainable direction. Whether that be through a PhD or within the industry, I will focus my efforts on agricultural sustainability.
What advice would you give to an undergrad student considering graduate school?
Enjoy the moment and have fun. Graduate school can often feel like an emotional rollercoaster, and I think it's important for students to prioritize taking mental breaks and enjoy the moment otherwise you'll find yourself feeling really burnt out. 
What or who is your greatest inspiration? Why?
Norman Borlaug the father of the Green Revolution has always been a great inspiration of mine throughout my academic career. His innovative research started a movement that began to shift our industry towards a sustainable direction which I believe should be at the forefront of all research performed today. 
What's one fun fact about yourself?
I really love being in the water, although I am a terrible swimmer. I am open-water scuba diving certified and have swam in some interesting places around the world.
Share this page
News Topics