New Environmental Toxicology Researcher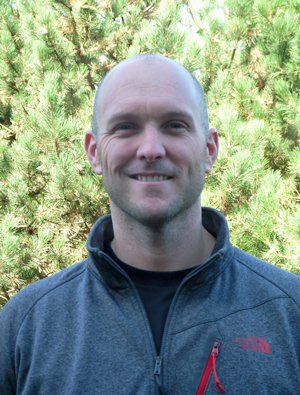 The School of Environmental Sciences (SES) is pleased to welcome Dr. Ryan Prosser as an assistant professor in environmental toxicology. Prosser began in his role on May 1.
In this position, Prosser will develop a strong federally and provincially funded research program involving the mentoring of graduate and undergraduate students. He will also teach courses at the undergraduate and graduate level related to risk assessment and environmental toxicology
"SES is very pleased to renew its strength in the societally important area of environmental toxicology with the new hire of Dr. Prosser," says Prof. Jon Warland, director of the School of Environmental Sciences. "Dr. Prosser is building an excellent reputation as a researcher and has experience in a range of toxicological issues in the environment. We look forward to working with him."
Prosser's research focuses on the fate and effects of contaminants in terrestrial and aquatic ecosystems and the related ecological risk. He also studies the effect of various stressors on freshwater mussels, which have their greatest Canadian diversity in southern Ontario. Unfortunately, many of these species are considered threatened or endangered.
"I hope to continue to collaborate with provincial and federal research scientists," says Prosser, "and develop new collaboration with faculty at U of G to answer important research questions related to the impact of chemicals in Canada's environment, and in particular agroecosystems."
Prosser received his Ph.D. from the University of Guelph in 2014 and returns to U of G after completing a Natural Science and Engineering Research Council post-doctoral fellowship at the Aquatic Contaminants Research Division of Environment and Climate Change Canada.
"I am excited to return to U of G and the Ontario Agricultural College as a faculty member in SES," he says. "I'm also looking forward to having the opportunity to teach the long standing and renowned 'Pesticides in the Environment' course."
Prosser has published 25 peer-reviewed papers and is a member of various professional associations such as the Society of Environmental Toxicology and Chemistry and the Freshwater Mollusk Conservation Society. Before returning to university to complete his Ph.D., Prosser completed a degree in secondary science education and worked as a high school chemistry teacher for six years in Kuwait.
Share this page
News Topics