New OAC 150th Projects Coordinator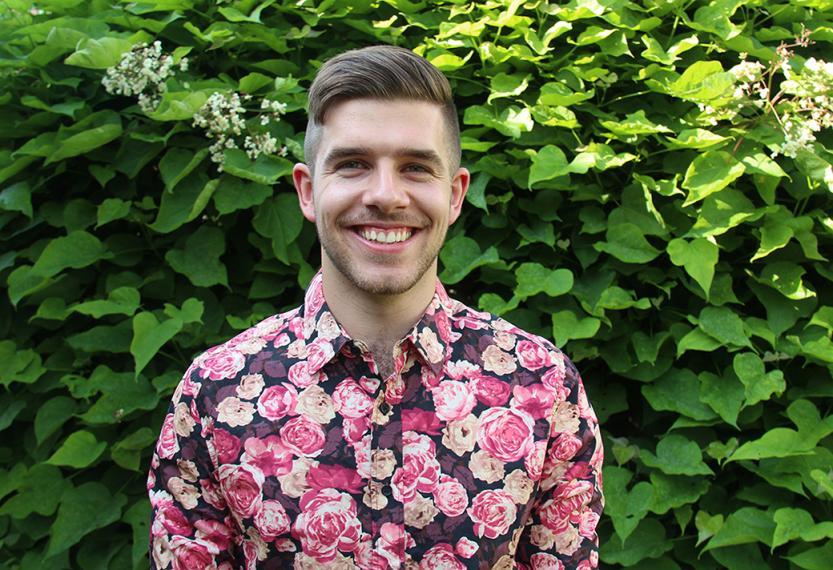 The OAC Dean's Office is pleased to announce Jordan Terpstra as the projects coordinator for OAC's 150th anniversary celebrations. Jordan begins in this new role on February 6, 2023.
In collaboration with staff and alumni stakeholders, including a steering committee, Jordan will plan and deliver events, products, and projects to engage the OAC community in celebrations around the college's 150th anniversary.
"The college's official anniversary date is May 1, 1874 and that's when we plan to kick off a year of celebrations," shares Dr. John Cranfield, OAC's associate dean, external relations. "We're so thrilled to have Jordan's expertise and enthusiasm at the helm of this planning."
Jordan has worked for the OAC Dean's Office since 2016 in various recruitment, communication, and event planning roles. He's also an alumnus of the college, graduating with a B.Sc. in environmental biology in 2018.
"OAC's 150th anniversary deserves a monumental celebration," says Jordan. "As a proud OAC alum, it is an honour to take on this role. OAC has some of the most diverse and passionate alumni, students and staff and I am excited to work alongside them and the U of G community to celebrate this milestone!"
This unique position was made possible through generous donations made by the OAC Alumni Association and OAC Alumni Foundation.
"OAC is very lucky to have such dedicated and generous alumni who are willing to support the college in unique ways," shares John. "We're very thankful to the Foundation and Association for their support. Without it we wouldn't be able to celebrate our 150th anniversary in ways that resonate with our alumni and supporters."
If you are interested in contributing to the planning or have some ideas on how OAC should celebrate, please provide them at uoguel.ph/150survey or contact Jordan at jterpstr@uoguelph.ca
Share this page
News Topics