New Project Manager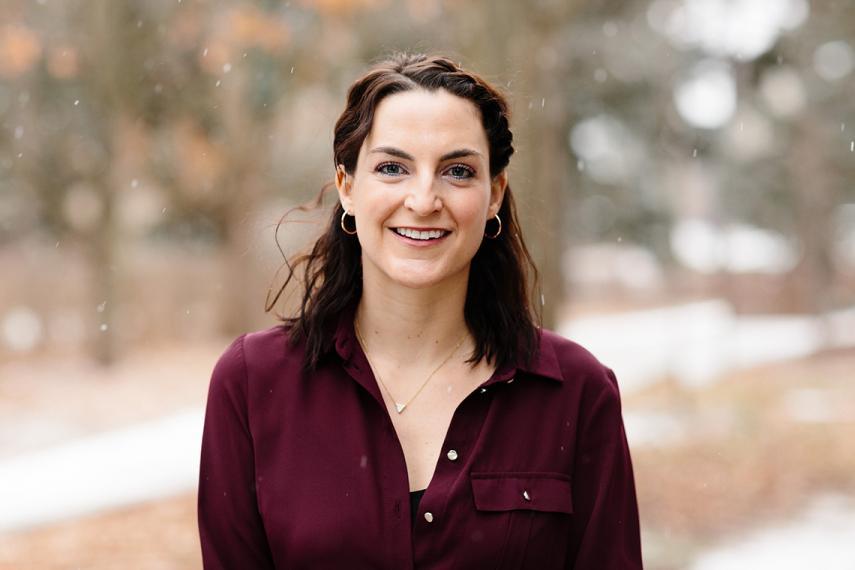 The OAC Dean's Office and Ridgetown Campus are pleased to welcome Mairin Scannell as the Business Development Centre (BDC) Project Manager. She began in the role on April 26, 2021.
In this new position, Scannell will work with external partners to coordinate the development, execution, and evaluation of strategic eLearning projects. She will work collaboratively with project partners to develop and maintain BDC programs that integrate University of Guelph expertise. Scannell's work will include the development and maintenance of a modular eLearning certificate focused on the core concepts of agriculture management and innovation.
"We are happy to welcome Mairin to the BDC and broader OAC team," says Dr. John Cranfield, Associate Dean, External Relations. "There is an appetite to expand U of G's offerings in the eLearning space and with Mairin's leadership we are excited to explore new opportunities."
Scannell joins OAC from U of G's John F. Wood Centre for Business and Student Enterprise where she was the Program Coordinator. She brings with her years of experience in project management and eLearning module development. Scannell holds a BA from Wilfrid Laurier University and a graduate certificate in Sport and Event Marketing from George Brown College.
 
Share this page
News Topics