New Stewardship and Engagement Manager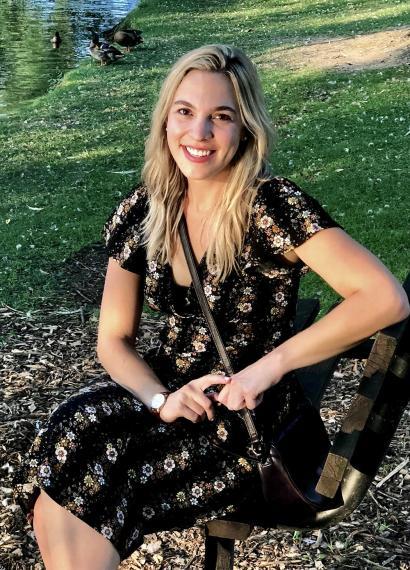 Alumni Affairs and Development and the Ontario Agricultural College (OAC) Dean's Office are pleased to announce Leah Serafini as the new Stewardship and Engagement Manager. She begins in the role on Monday, June 21, 2021.
In this position, Serafini will work directly with prospective and current OAC donors to advance donor relations in major giving. Serafini's role will include ongoing relationship building with alumni, donors, and friends. She will develop and implement a comprehensive stewardship strategy to amplify OAC and University of Guelph (U of G) priorities.
Serafini joins U of G from Hamilton Food Share where she was the Community Relations Coordinator. Prior to that, she was the Community Fundraising Specialist for the Canadian Cancer Society. Serafini has worked with various stakeholders across the food and health sector, developing and implementing new tactics and strategies to enhance stewardship. Serafini holds a BA in political science from U of G, an M.Sc. in international development and management from Lund University, and a graduate certificate in fundraising management from Humber College.
Share this page
News Topics