OAC Student Liaison Program expanding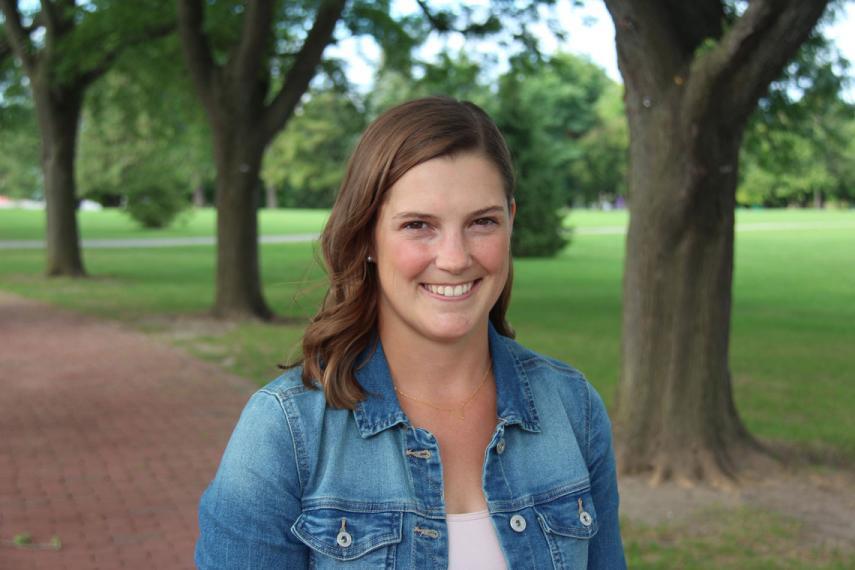 The OAC Dean's Office is pleased to announce Carleigh Johnston has been promoted to the role of OAC Liaison Manager as part of an expansion of the OAC Student Liaison Program.
Johnston has worked with the program since 2013. She started with the team in a part-time capacity as the OAC Alumni Foundation Student Intern, and then in 2017 she was the successful applicant for the role of OAC Liaison Officer.
Johnston has a B.Sc. and M.Sc. from the University of Guelph, and has been a significant contributor to the OAC Student Liaison program's success.
The OAC Student Liaison Program develops outreach programs and events tailored to potential students, their parents, secondary school teachers and guidance counsellors. It works closely with the University's admission office to support recruitment efforts focused on OAC's diploma and undergraduate programs.
The program has been built on and funded by fundraised dollars, making it a unique to the university system in Canada. The demand for its programing has grown significantly since its inception in 2010.
In the Fall 2018-Winter 2019 academic year, the Student Liaison program hosted 28 events, attended 35 off campus events and engaged with nearly 2,000 high school students, 300 elementary students, 700 teachers and 40 guidance counsellors.
"Carleigh's promotion reflects her impact on our liaison activities, and our need to expand the scale and scope of the liaison program," says Prof. John Cranfield, Associate Dean of External Relations for OAC. "The program's success and the overwhelming demand for its offerings by teachers and educators requires expansion of our offering and our liaison team."
A new Liaison Officer position is also being hired as part of the expansion.
"Growing the liaison team is critical to the continued development and delivery of activities that recruit the best candidates to our programs," adds Cranfield, who has assumed responsibility of the OAC Liaison Program.
"Our donors feel passionate about showcasing the opportunities available to students in agriculture, food, environmental studies and related sectors, and so do we. Expansion of the liaison team will position us to shine a brighter light on the opportunities available in these sectors, and will help us attract people who will develop and launch solutions addressing issues of local and global concern," he adds.
Share this page
News Topics