Q&A with the Food Day Canada Coordinator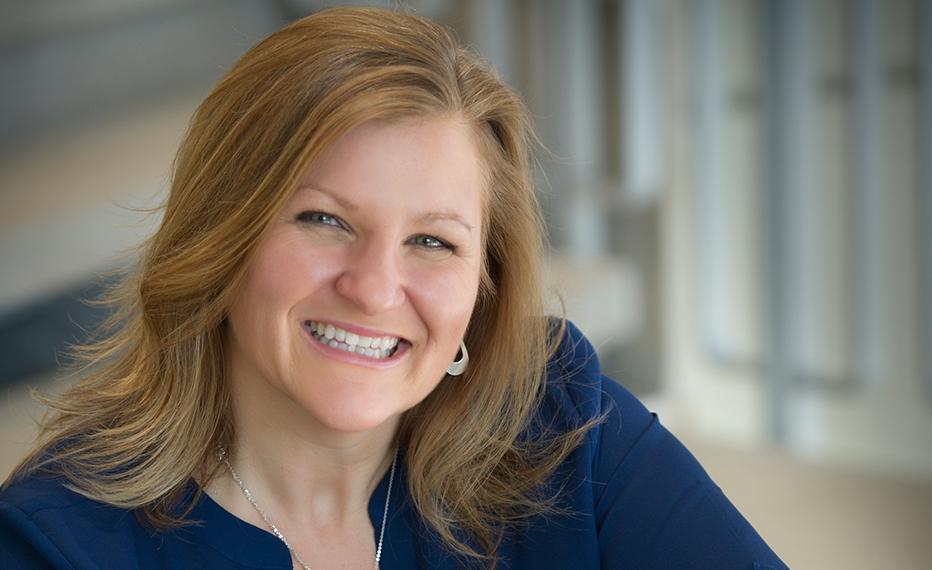 Crystal Mackay, B.Sc. (Agr.) '93 is a well-known advocate for Canadian food and farming. She was recently named the Food Day Canada Coordinator. We chatted with her to learn more about Food Day Canada and her University of Guelph experience.
---
Tell us about Food Day Canada.
Food Day Canada shines a light on Canadian cuisine and all the great people who make it happen. It is held the Saturday of the civic long weekend each year, in person or online. All Canadians are invited to shop, cook and dine like a Canadian, at home or at their favourite restaurants. The celebrations come alive online with pictures, menus and stories from coast to coast with the #FoodDayCanada.
What does a typical day in your job look like?
Of course no two days are the same! In the month leading up to Food Day Canada, it's busy making plans, connecting with partners, working with media, and engaging in social media.
How did you meet Anita Stewart, the founder of Food Day Canada?
I met Anita Stewart when I was an undergrad, as president of the Student Federation of OAC. Our dean Dr. Rob McLaughlin introduced us and said, "You two ladies need to know each other." We stayed in touch since then and I volunteered to help her for several years.
How do you want to make an impact with Food Day Canada and continue Anita's legacy?
It is a great honour to be involved with Food Day Canada and continue Anita's legacy. I have a really good sense of Anita's vision and will work with many others to build the reach and impact of the celebration in the future.
What are you most excited about for the future of Food Day Canada?
I'm most excited about welcoming the entire Canadian food system to join in the celebration. Chefs and restaurants have been tremendous brand ambassadors for Canadian ingredients. It's exciting to invite farmers, processors, agribusinesses, governments, researchers and retailers to join in and turn up the volume on the many positive stories to be told.
Why were you drawn to study agriculture in university?
I loved my experiences growing up on a farm and working with livestock, poultry and horses. My goal was to find a career doing something I love.
How has your B.Sc. Agr. degree influenced your career?
I've used my degree and experiences at Guelph daily throughout my career. The knowledge I gained is the base I use to help explain agriculture to the non-farming public. Well beyond the course content, the leadership skills and deep network of connections that started at Guelph have been invaluable.
What advice would you give for someone looking to study and work in the Canadian food and farming industry?
The food and agriculture sector is full of so many incredible people. Take some time to grow your networks with people within and beyond your circles. Grow your knowledge and friendships will follow.
What is your favourite local food recipe?
So hard to choose one! I will choose a simple bowl of fresh from the field berries with whipped cream.
How can we all support Food Day Canada and "Shine a Light on Canadian Cuisine"?
Take the pledge: Everyone can take the pledge to shop, cook and dine like a Canadian on www.fooddaycanada.ca.

Shine a light: Icons are being lit up red and white from coast to coast (look for the map on the website). Visit an icon for a picture OR do it yourself by shining your own lights or cell phones at 9:00 p.m. for a wave of light from east to west.

Share your stories, menus and pictures on social media with #FoodDayCanada. Follow and tag @FoodDayCanada.
---
Food Day Canada was started in 2003 by former U of G food laureate Anita Stewart, who passed away in 2020. To support Canadian beef farmers, she hosted the World's Longest Barbecue. The event became the annual Food Day Canada Celebration, shining a light on the work of Canadian food producers, researchers and chefs. Stewart was a long-time culinary journalist, food historian, U of G food champion, and self-described food activist and disruptor.
Share this page
News Topics