Q&A with a landscape designer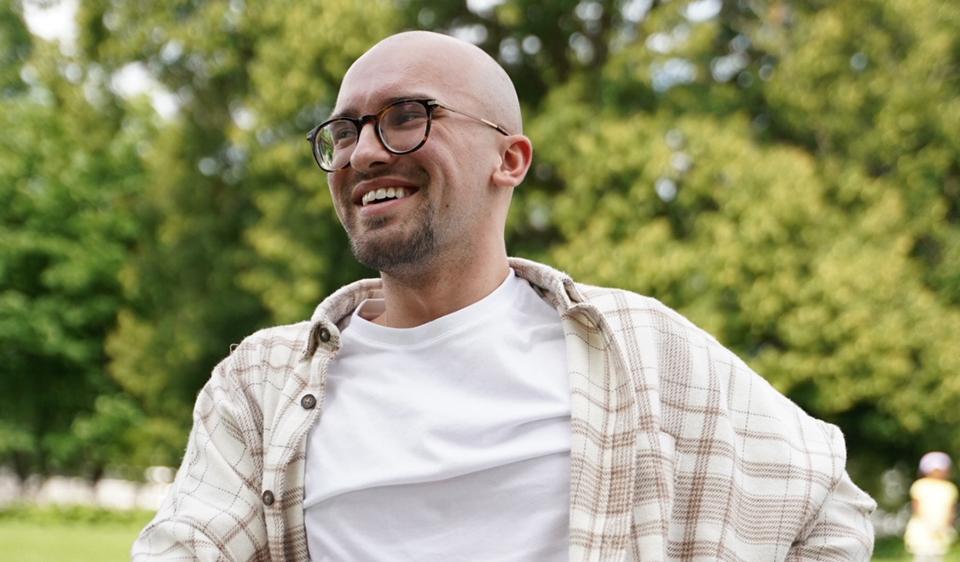 Emil Kovacevic
Landscape Designer
Bachelor of Landscape Architecture (BLA)
Emil Kovacevic is a recent graduate from the Bachelor of Landscape Architecture (BLA) program. Emil now works as a landscape designer at thinc design (Tocher Heyblom Design Inc.) in Toronto, Ontario. We recently chatted with Emil to learn more about his University of Guelph experience and how he landed a career right after graduation.
---
Tell us about your employer.
thinc design is a landscape architecture, urban and regional planning design firm based in Toronto, Ontario. We focus on a wide range of projects from landscape improvements to streetscapes, waterfronts, residential and commercial properties, revitalization projects, and creating master plans for various cities and municipalities across Ontario.
Tell us about your role.
My role as a landscape designer encompasses a range of tasks and projects. I have helped format master plan documents and reports, created rendered graphics, and have done some construction detail work. I am very fortunate enough to work at a firm that prioritizes giving its staff exposure to various projects and tasks throughout the design and implementation process.
Can you provide an example of your work?
Currently, I am the assigned landscape designer working under one of the landscape architects at our firm for a small park revitalization project in Toronto, Ontario. I have helped with the community consultation process and design development, from the initial concept design to working on the formalized plan that will then be progressed to construction development. I get to apply all the skills I learned from my time at the University of Guelph (U of G) and my work experience in real-time on this project. It is inspiring to watch it grow and change over time. 
What industry trends are you keeping an eye on?
There are so many trends and avenues that one can go down in landscape architecture and planning. I think focusing on sustainable design that considers the functionality and usability of space generations into the future is essential. We should design our communities to last and promote a healthy and active community. This is not so much a trend but more a way everyone should approach the design process.
What inspired you to pursue landscape architecture at the University of Guelph?
I'd say landscape architecture found me. The program was not on my radar until my dad showed it to me but what hooked me was my first visit to U of G. Touring the campus, getting to walk through the landscape architecture building, and having the opportunity to learn more about the program through students and professors directly in the place where the learning happens is what captured me.
What advice do you have for those interested in landscape architecture, planning and urban design?
Don't limit yourself to what is already defined by the industry. Design is fluid, ever-changing and evolving. Don't be afraid to step outside of convention, defy boundaries and above all, don't be scared to put yourself into your designs. This career path teaches you so many excellent transferable skills. Most of all, you will learn how design brings people together. Being able to strike a balance between aesthetics, functionality, and personality is profoundly powerful. We should strive to design in a way that breaks conventions and pushes forward innovation in sustainability, longevity and a focus on community.
Share this page
News Topics