Saving money on a student budget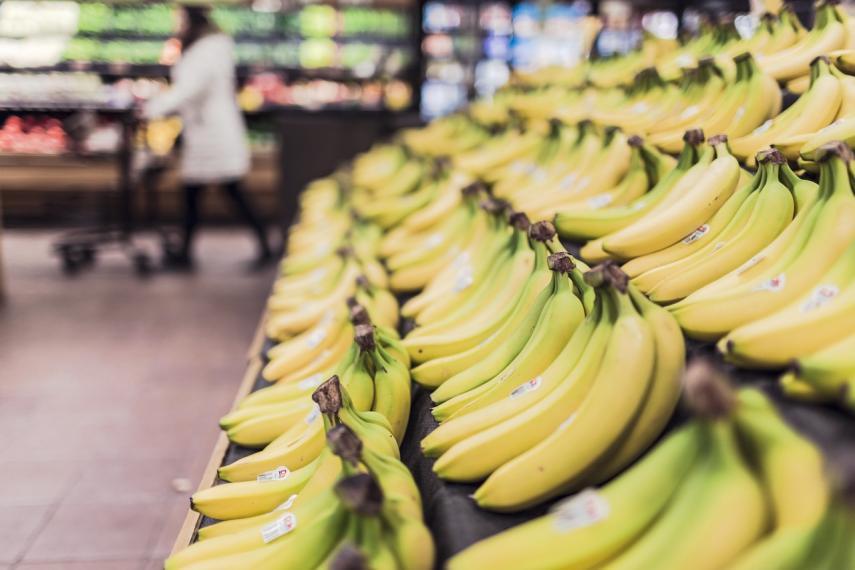 Grocery and meal tips & tricks
To enhance my own student life, I am always trying to take part in travel opportunities and extra-curriculars. However, this can often increase my spending, making budgeting extremely important to my day-day activities. As a result, I've become pretty good at planning ahead and budgeting my meals. In this blog post, you'll find a series of tips and tricks for grocery shopping on a student budget. 
1. Plan ahead
One of the best ways to save money while grocery shopping is by planning ahead and buying intentionally. Before going to the store, plan what you want to eat for each day ahead and make a list according to what you want to eat. By planning out your meal's day by day, you save a lot by avoiding buying things that you don't need or that will go bad.
To help with meal planning, I often utilize TikTok to find recipes that look good and figure out the ingredients I need for the week. There are also many websites that can help with new recipes and meal planning, Simply Recipes being a great spot for beginners.  
2. Take advantage of student discounts
Many grocery retailers offer student discounts on certain days of the week, so as a student it is important to take advantage of such and save money! Below I've listed some of the U of G student discounts in Guelph that I am familiar with. To access the discount, all you have to do is show your student card to the grocery clerk (yes, this also works at self-checkout – just ask the available staff!)
Zehrs & NoFrills: 10% back in PC Optimum Points every Tuesday.
Foodbasics: 10% off your purchase every Tuesday 
Metro: 10% off your purchase every Tuesday, Wednesday and Thursday
Bulk Barn: 10% off your purchase every Wednesday
3. "Enjoy Tonight" meat discounts
Have you noticed the "enjoy tonight" stickers in grocery stores? These discounted products are often found on perishable goods that need to be consumed quickly and will otherwise go bad. However, something many people may not consider is that "Enjoy Tonight" stickers on meat products is actually a great opportunity to stock up on meat products – as otherwise these goods are a pretty expensive part of your grocery bill. 
You can buy these fresh meat products at a high discount, using them for a meal right away or storing them in the freezer for a much lengthier period!
4. Sign up for reward programs 
Whether with your credit card company or through other points programs, there are several options for you to save money on grocery items. Make sure to look into your credit card company's policy for cashback and get a credit card with great student benefits if you don't already have one. 
Another rewards program that I personally utilize is the PC Optimum Points Program. This rewards system is easy to sign up for and gives you points with each purchase so long as you scan your card at checkout. The points you earn can be used in the future to buy items in the future. At many of the PC Optimum member stores (Independent, Zehrs, or NoFrills),  U ofG students can get 10% back in PC points every Tuesday.
5. Make homecooked meals
Instead of always reaching for that frozen pizza, you can save money by learning how to cook from scratch. This option is timelier, however, if you are working with a budget, it may be the best choice.
Learning how to cook at home is a great skill to have, and a more resourceful one as ingredients last longer and (generally) cost less. By choosing to make homemade dinner, or even by just making coffee at home instead of going to Starbucks, you can save hundreds of dollars a year. In fact, some estimates have found that by making food at home instead of eating out, you can save approximately $1000/year. For more on this calculation, you can visit this budgeting website.  
6. Cook as a group (if possible)
This suggestion isn't realistic for everyone, but it is an incredibly effective way to save more while also eating better. Due to the portion sizes that are sold in most grocery stores, it can be hard to cook for an individual person. Perishable foods go bad faster, creating more food waste and dumping more of your money down the drain. 
When you are splitting a grocery bill among a group, it is a lot easier to save money. If a 5-person household spends $200 a week, that comes down to $40 per person (this is roughly what my house spends). In my experience, there is a lot more that 5 people can do with $200 than what 1 person could do individually with $40. One person has to spend the same among on a head of lettuce as 5 people do – but the individual person is going to eat less of it before it goes bad.
Cooking as a group is also a great way to build consistency in what is otherwise a busy and chaotic student lifestyle. In my student house, I find that eating together holds us more accountable to eating real meals regularly as opposed to reaching for that quick frozen pizza dinner. 
Budgeting is incredibly important to students, as we are trying to balance both social and academic lifestyles, while also working with limited income levels. By being mindful of your grocery decisions, your budget may just become a little more flexible.
---
About the blogger: Faith Emiry is a 4th year food, agriculture and resource economics student at the University of Guelph. She is an active member of the OAC Class of 2023, and can be found embracing Aggie Spirit through weekly pubs, travel opportunities, and OAC traditions. 
---
In this series of blog posts, OAC students take us through some of the ups and downs of their journeys at the University of Guelph. 
Share this page
News Topics