School of Environmental Sciences names new director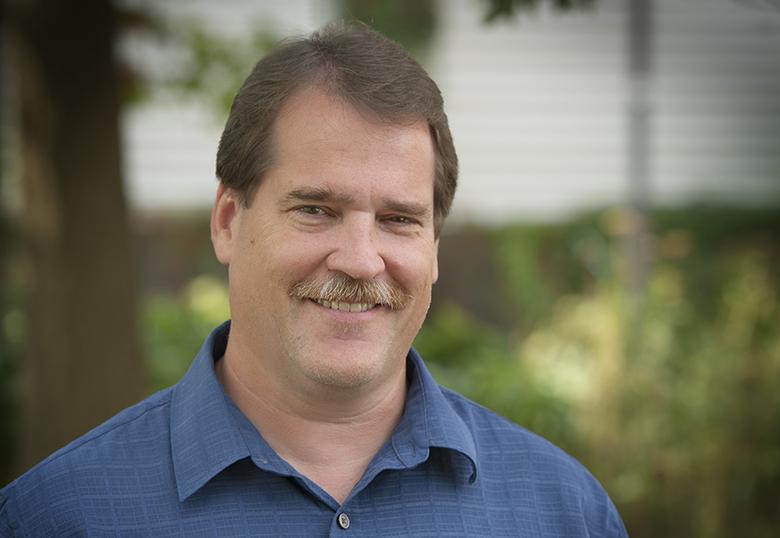 Dr. Paul Sibley has been appointed as director of the School of Environmental Sciences. He begins his five-year-term on September 1, 2021.
"I am very excited to commence this next chapter of my career," says Sibley. "I am grateful to everyone who has shown support and I look forward to working with our faculty, staff and students over the next five years to continue to grow and strengthen the already outstanding research and teaching programs in the School of Environmental Sciences."
Sibley has served as interim director since January 2021, following Dr. Jon Warland's appointment as the associate dean, academic for the Ontario Agricultural College.
"Paul has the energy, commitment and abilities needed for this vital leadership role in the college and he has long experience and a deep understanding of the origins of the school and its mission," says Rene Van Acker, dean of the Ontario Agricultural College. "He is very well respected by his colleagues in the school as an accomplished researcher and a dedicated and excellent teacher." 
"Paul will be a valuable addition to our OAC Deans Council providing insight and advice in his calm and deliberate manner. He had very strong support from the school and from the search committee for his appointment and I am so grateful that he is willing to serve the school and college in this role."
Sibley's research focuses on disturbance ecology of terrestrial and aquatic ecosystems, with interests in environmental management and mitigation. 
He received his BSc and MSc from the University of Guelph and his PhD from the University of Waterloo. Sibley joined the University of Guelph in 1997 as a research associate and became an assistant professor in 2000. 
Sibley has extensive experience in administrative roles for the university. He was a member of the Graduate Curriculum Committee (GCC) from 2009 to 2019, chair of the GCC from 2009 to 2013, a member of the Undergrad Curriculum Committee from 2015 to 2016 and served on the University of Guelph Senate from 2013 to 2016. For SES he has served on multiple Tenure and Promotion Committees, was a member of the Chair's Advisory Committee from 2017 to 2019 and the chair of the Communications and Outreach Committee from 2016 to 2019.
 
Share this page
News Topics