SES Director Named OAC Associate Dean (Academic)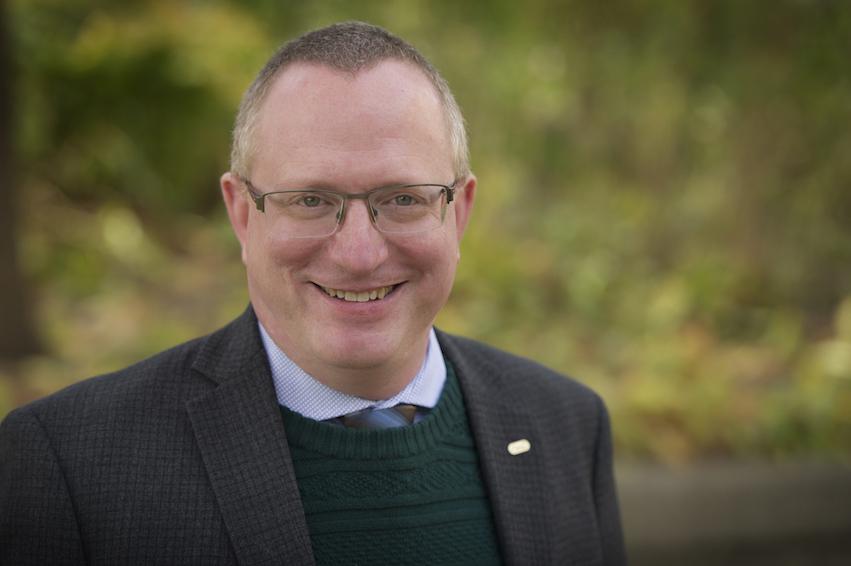 The Ontario Agricultural College (OAC) is pleased to announce the appointment of Prof. Jon Warland as the Associate Dean (Academic). His five-year term beings on January 1, 2021.
"Jon will be a great addition to our Dean's office leadership team bringing a deep interest in pedagogy and human resources expertise," says Van Acker. "He is the right person to lead OAC's academic commitments and aspirations and will be able to build on the tremendous momentum built over the last decade in the academic portfolio."
In the Associate Dean (Academic) role, Warland acts as key member of the OAC senior leadership team and is responsible for leading and managing academic processes in the college. His portfolio includes curriculum, online program development, student academic counselling, and support of instructors on academic issues, as well as representing OAC on various academic committees.
Warland has served as the director of the School of Environmental Sciences since 2015.
"Jon gained key experience for this leadership role during his five years as director. He demonstrated his commitment to program quality assurance, new program development and student success," says Van Acker.
During his time as director, Warland played a key role in the development of the new Bachelor of Indigenous Environmental Science and Practice. He has led two IQAP reviews, covering six degree programs, and has overseen two major curriculum reforms for the environmental biology and environmental sciences majors. He also guided the school through the hiring of ten new faculty members.
"I am very excited for this opportunity to focus on student success and work towards a truly inclusive experience for all of our undergraduate and diploma students in the OAC," says Warland.
"I am honoured to have this chance to work with the whole of OAC and look forward to the chance to really focus on the success of all our students in academics and in life."
Warland has participated in several key University committees and groups, including the Teaching Fellows Council and the Senate Committee for Quality Assurance.
He joined the University of Guelph in 1999 and his research focuses on understanding land-air interactions and how they are modified by vegetation.
Warland received his PhD from the University of Guelph in 1999. From 2009 – 2012 he was associate director for undergraduate studies in SES and lead the creation of the current environmental sciences major. He has supervised 15 graduate students and authored 55 refereed publications. He has taught atmospheric science at all levels as well as general research methods courses for both undergraduate and graduate students.
Warland's hire coincides with the completion of Prof. Jonathan Schmidt final term as Associate Dean (Academic). Schmidt has served in the role since 2009.
"We are deeply grateful to Jonathan for his tremendous dedication to OAC's students and to the academic mission and goals of OAC," says Van Acker. "He has been a truly outstanding Associate Dean Academic for OAC and a leader in this portfolio for the whole of the University."
Share this page
News Topics