Students improving life: Researching the effects of diet and nutrition on lake whitefish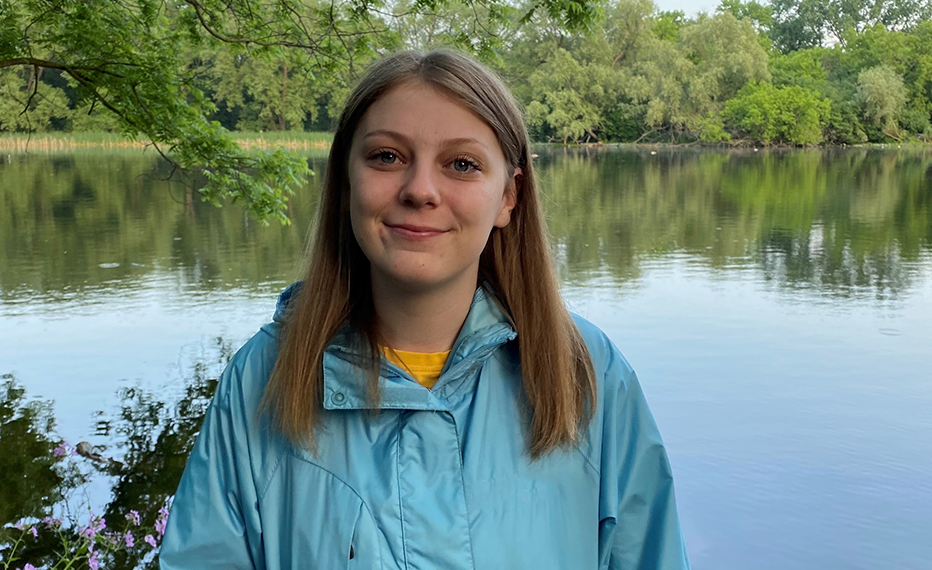 Rebecca Lawson, a graduate student in the Department of Animal Biosciences, is studying animal nutrition by investigating the effects of diet and nutrition on the gut microbiome of lake whitefish. 
Her passion for studying aquatic environments started at a young age and she decided to pursue a B.Sc. in marine biology at Dalhousie University.
"I've always been interested in the aquatic environment which only intensified during my studies at Dalhousie," says Rebecca. "During those years, I started to gain a passion and appreciation for the aquaculture industry and by my third year of undergrad I knew I wanted to pursue a career in the aquaculture industry."
After meeting Dr. David Huyben, assistant professor of aquaculture, and talking to him about lake whitefish, a native species to the Great Lakes, Rebecca was eager to develop a research project with a focus on the species.
"The idea of finding novel information on a new species that has the potential to increase the aquaculture industry in Ontario and other parts of Canada was very thrilling to me," says Rebecca. "Especially after learning about the declines in wild populations and the significance of the whitefish to both commercial and Indigenous fisheries."
Her research takes place at the Ontario Aquaculture Research Centre (OARC), previously known as the Alma Aquaculture Research Centre. OARC aims to help the aquaculture industry through research and production.
"The research being done at OARC fall under a multitude of topics, including physiology, nutrition, husbandry, and more," says Rebecca. "The staff at the OARC have been extremely helpful and welcoming throughout my project!"
Rebecca says that the declines are thought to be primarily attributed to shifts in the food web caused by invasive zebra mussels. The species are native to the Black and Caspian seas region in southeastern Europe and are believed to have entered the Great Lakes in the late 1980's.
"These population declines are alarming and significantly effects commercial and Indigenous fisheries," says Rebecca. "If we begin farming lake whitefish it will relieve pressure on the wild fisheries and hopefully help bring the population numbers up." 
Rearing lake whitefish is a fairly new practice and there is currently only one farm in Canada farming this species. 
"This means very little is known about the nutrition and husbandry of this species and that's where my research comes in!" 
Her research aims to increase our understanding on the nutritional requirements of lake whitefish as well as their gut microbiome. 
"I am examining different dietary components on the growth and gut microbiome of lake whitefish", says Rebecca. "This information is crucial for developing an optimized diet for the species, which is fundamental to the success of rearing this species."
After pursuing research in aquaculture nutrition and completing her master's, she plans to continue building a career in the Canadian aquaculture industry.
Share this page
News Topics