Ways I've grown through working in communications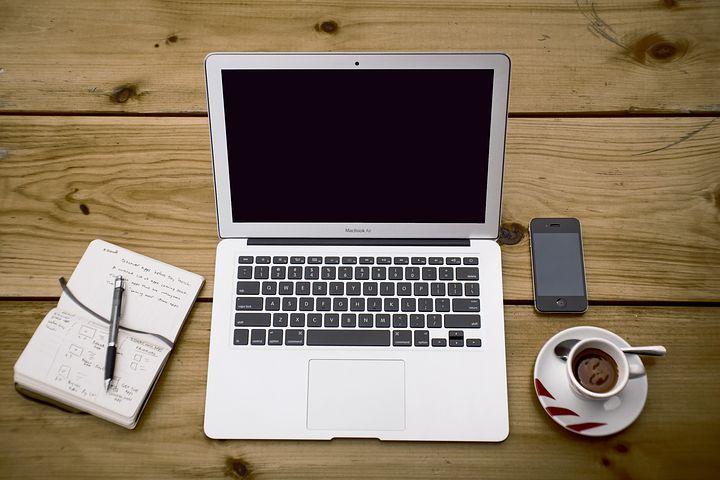 As an economics student, I never would have imagined getting experience in a field like communications. Upon starting my studies in the food, agricultural and resource economics (FARE) program, I couldn't describe what the communications career choice even entailed. But one thing I knew for sure was that becoming an economist was out of the question for my future.
Sure, I enjoyed what I was studying, and I got so much value and insight about the world around me. But even through switching from food and agricultural business to FARE, I struggled to connect what I was learning with my passion, and my natural talents and abilities. A lot of students coming into university get the impression that choosing your major, means you've chosen your life path. But the truth is, many students find themselves in a situation where they struggle to zero in on a specialization for future work. And there are countless occasions where students completely switch majors or end up working in a field totally unrelated to what they've studied in university.
I was both someone who never had clear career goals and aspirations from a young age, and someone who was relatively disinterested or afraid of trying new things as a kid. However, I was exposed to the idea of studying agriculture through a summer camp I attended when I was 13. I saw it as a field my country needs more experts in, and it also appeared to be something I would genuinely enjoy exploring further in university. Looking back, I think my lack of direction earlier on benefitted me. When I went to U of G I was also pretty open-minded in terms of internships and learning opportunities.
I'm grateful that I have had the opportunity to work under the supervision of the communications department in the OAC Dean's Office for two summers! My experience interning with OAC allowed me to get experience managing social media accounts such as the students of OAC account on Instagram and the OAC intern account on Twitter. I have also been given the opportunity to develop my writing skills by contributing to projects such as the OAC Student Perspectives blog, the LIBRANNI alumni magazine and OAC news stories. Other enjoyable parts of my work included creating social media campaigns, conducting one-on-one interviews, and public speaking through online platforms.
Out of all the roles I've gained experience in, communications has honestly brought out the best in me. Being uncertain in university is okay! Trying new things and getting a feel for your likes and dislikes during this time is actually recommended! I hope in reading this you begin to embrace an open mind toward your studies and the various internships, co-ops and summer jobs that you may see as you journey through your time at U of G.
But first, what is communications?
We hear the word often enough, but what is communications in terms of a job? In its most general sense, and as the name suggests, this type of work revolves around communicating information effectively. It is considered a very broad area, and there are many avenues people can take to specialize in this industry. Tasks and projects of someone working in the field of communications can include:
Public relations and media projects
Meeting and event planning
Social media
Brand managing
Writing and creative projects
And much more
Every work placement you find yourself in is an avenue for you to grow personally and professionally. Even if it intimidates you initially, or if you feel you may not be the right fit, it's important to keep in mind that your learning and development is still very much possible in the midst of all the newness and discomfort. Personally, working in the field of communications has helped me notice some of my natural abilities, hone some interesting skills and let go of negative thoughts. Now that you know a bit more about my experience, here are the ways I've grown through working in communications:
More outwardly aware and less afraid of process
Self-awareness has always been a strong trait of mine, but I didn't realize I was lacking awareness in broader sense. Much of the work experience I've had in the past I was quite isolated from the people that I worked with and the external stakeholders of the organization. I was so used to just having a task to do and executing it, without giving much thought to the wider purpose of the work, who it would impact and what it would all mean in the end.
I've always made it a point to do the best I can, but the work I've been involved in with communications allowed me to see and appreciate all aspects of a company – the various departments and their roles, the background work, the external reach of a completed project and the process required to change a thought to tangible impact. This experience allowed me to appreciate my place in the office unit and be more conscious and intentional about my output and interactions within and outside of my workplace. It helped me to appreciate the full process, it encouraged me to take pride in the big and small things I do and think bigger than me, in work and in daily life.
More personable and less self-conscious
On the surface I am an introverted and shy person, especially around strangers or unfamiliar groups. In the past, a task such introducing myself to someone would be daunting for me. But I've been put in so many situations where I've had to open up and be my authentic self with complete strangers through my work in communications. Whether it was an interview for an article, a live Q & A session, a podcast recording, or any other task that's dominant in verbal communication, it has allowed me to meet so many different individuals and simply be present with them. And there's more to it than just being present, I don't think any other work field would've helped me to be as confidently present as I am today, in both my professional and personal life.
More expressive and less anxious about judgement
As I mentioned previously, much of my life I ran away from my creative side, and I went through university mostly operating by the book. But once I knew that the path of research and grad studies wasn't for me, I quickly decided to switch gears and start to nurture my creativity which was neglected for so long. I believe getting experience in communications was a great opportunity to express myself more, prepare original ideas and learn about the creative process my supervisors go through for their projects. In doing so, I have been able to rid myself of the fear of judgment, and I'm definitely getting more accustomed to just saying what ideas are on my mind without feeling like they are unworthy of attention or inadequate. I'm no longer afraid of brainstorming and I love that I can now work with my thoughts and not against them.
---
Growing up, I've always been able to maintain a sort of shy seriousness when it came to socialization in school or work settings. I never knew where I'd fit in best because I was generally always afraid to stand out and try the available options. Getting experience in communications allowed me to face some of my biggest fears and it allowed me to get more in touch with the creative and social sides of myself. If you're worried you're not good enough, take the job anyway! If you think you don't know enough, speak up anyway! If you're afraid of the unfamiliar territory, go there anyway! Because you'll never know all there is for you to learn, if you never tried.
Share this page
News Topics