Iwona Blazwick - 2010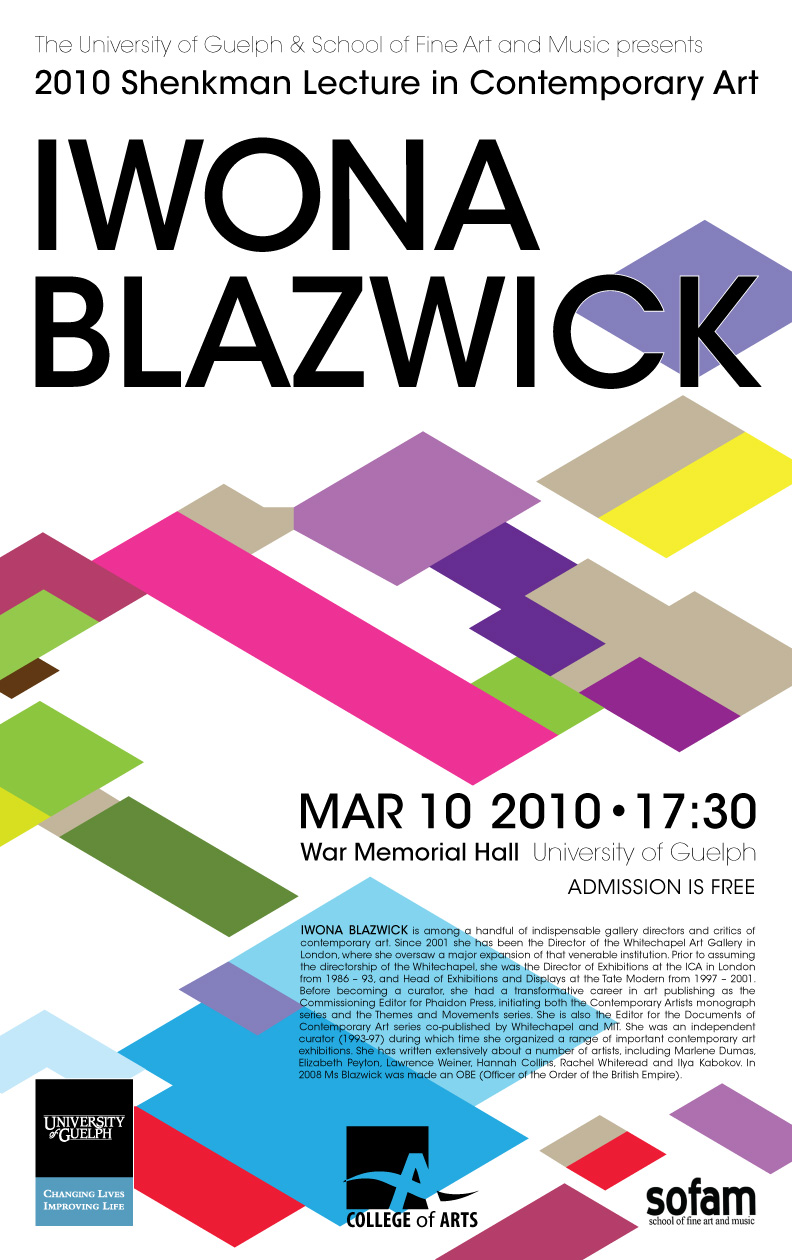 Iwona Blazwick is among a handful of indispensable gallery directors and critics of contemporary art.
Since 2001 she has been the Director of the Whitechapel Art Gallery in London, where she oversaw a major expansion of that venerable institution. Prior to assuming the directorship of the Whitechapel, she was the Director of Exhibitions at the ICA in London from 1986 - 93, and Head of Exhibitions and Displays at the Tate Modern from 1997 - 2001. Before becoming a curator, she had a transformative career in art publishing as the Commissioning Editor for Phaidon Press, initiating both the Contemporary Artists monograph series and the Themes and Movements series. She is also the Editor for the Documents of Contemporary Art series co-published by Whitechapel and MIT. She was an independent curator (1993-97) during which time she organized a range of important contemporary art exhibitions. She has written extensively about a number of artists, including Marlene Dumas, Elizabeth Peyton, Lawrence Weiner, Hannah Collins, Rachel Whiteread and Ilya Kabokov. In 2008 Ms Blazwick was made an OBE (Officer of the Order of the British Empire).
Lecture - Just What Is It That Makes Today's Institutions So Different, So Appealing?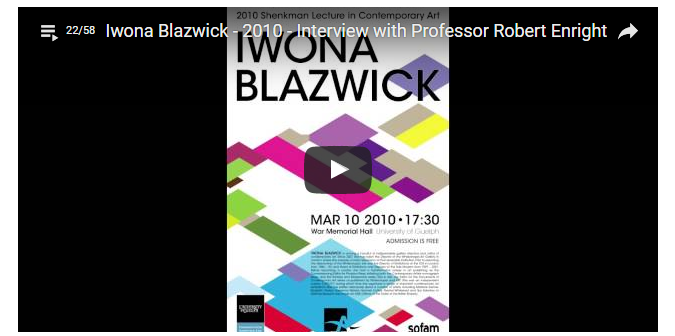 MFA Grad Seminar is not available.