$500k leadership gift made to student outreach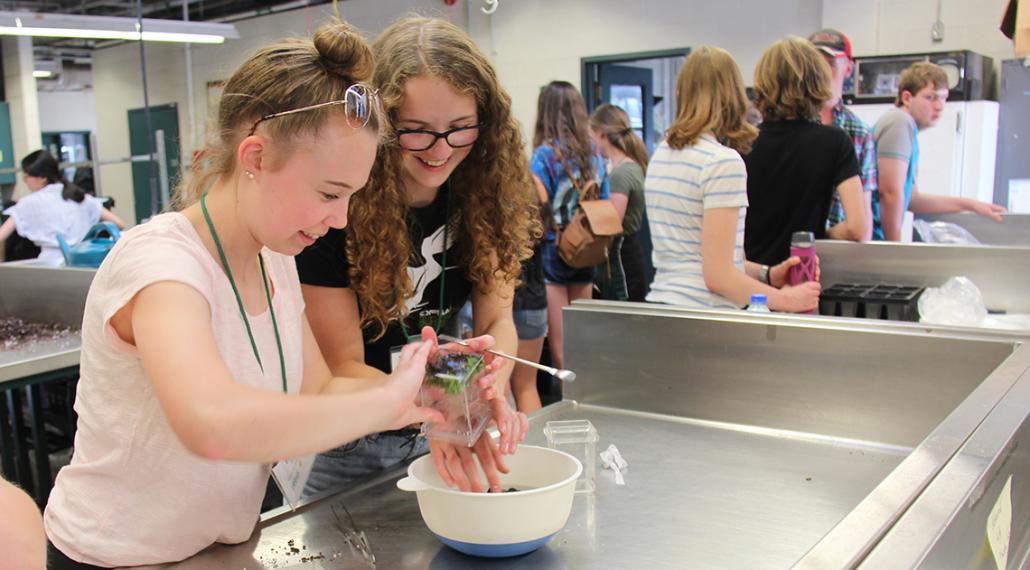 A new $500,000 donation, made by the Grand River Agricultural Society (GRAS), will support student engagement and recruitment into agricultural and food programs.
The gift will support the Ontario Agricultural College (OAC) Student Liaison Program and is the largest commitment to the program since its inception.
 "We hope that our industry colleagues and OAC alumni will join us in supporting the future of agriculture," says Paul Walker, president of GRAS. "Attracting Ontario youth to our amazing industry is vital to sustain growth, and we've seen how successful the OAC's programming is in showcasing agriculture to young people."
The program develops outreach initiatives tailored to potential students, teachers and guidance counsellors, and showcases the variety of educational pathways and careers available in agriculture, food, the environment and related sectors.
"We wanted to do our part and hopefully leverage our gift to inspire others to give," adds Walker.
The Grand River Agricultural Society (GRAS) is a not-for-profit society focused on encouraging awareness of agriculture and promoting improvements in the quality of life of persons living in agricultural communities.
"The generosity and commitment shown by GRAS is game-changing for our outreach initiatives," says Rene Van Acker, dean of the Ontario Agricultural College. "Paul and the team have supported this program since 2010, and we are so grateful for this gift to our next phase of Planning for Tomorrow."
"We hope their leadership will motivate others to match their generosity," adds Van Acker.
The Student Liaison Program works closely with the University's admission office to support recruitment efforts focused on OAC's diploma and undergraduate programs. Demand for the program has grown significantly, by over 40 percent, since its inception in 2010.
In the Fall 2018-Winter 2019 academic year, the program hosted 28 on-campus events, attended 35 off campus events and engaged with nearly 2,000 high school students, 300 elementary students, 700 teachers and 40 guidance counsellors.
"The GRAS gift will enable us to expand our reach and impact," says Van Acker. "The program has been extremely successful, with offerings selling out in days. With this gift, we will broaden access and meet the enthusiastic demand of teachers and students."
The gift was made as part of the Planning for Tomorrow fundraising campaign, in which OAC seeks to recruit, prepare and connect students with the agricultural and food sectors. 
For more information on the campaign or program, contact Shannon Fawns, Development Manager, OAC, at 519-824-4120 Ext. 53627 or fawnss@uoguelph.ca.
Share this page
News Topics