Climate change is a drag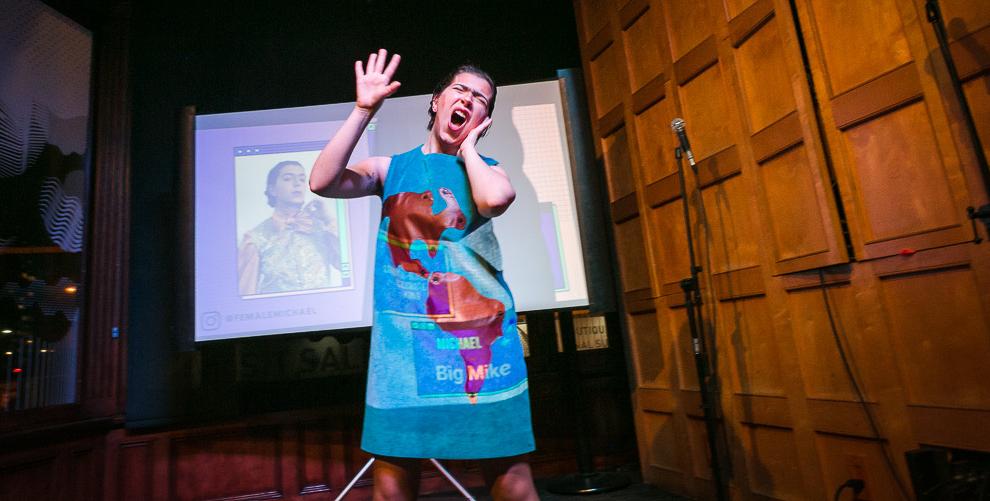 "She's just a girl, and she's on fire… Oh, we got our feet on the ground… And we're burning it down... This girl is on fire."
These are lyrics from a popular 2012 Alicia Keys song, but they're also a clever analogy used by Big Mike to represent the current state of the planet for their 2020 Science is a Drag lip sync performance.
Drag is an artistic expression of gender that has become a pop culture phenomenon in the last decade, largely due to the success of the reality TV show RuPaul's Drag Race that sees drag queens compete for a cash prize and the title of "America's next drag superstar."
Science is a Drag is a Toronto-born event that combines the unlikely duo of drag and science. It's an opportunity for LGBTQ2+ scientists to showcase their research in an accessible and fun way, through a lecture and drag performance.
A shape shifter with a larger than life personality, Big Mike is passionate about science communication and performing. Big Mike is also the drag persona of Michael Berger, a 2018 environmental biology graduate.
In addition to their science education, Michael has years of theatre experience. They are no stranger to the stage. When they applied to be one of the 2020 performers for Science is a Drag, it seemed like a no-brainer to create an act focused on climate change.
"It was really natural to combine drag with climate change, it's like something I was always supposed to do," says Michael. "I love the challenge of taking something so dark like climate change and making it funny."
After Big Mike presented their more traditional lecture, the real fun began. In an energetic and charismatic performance Big Mike danced and lip synced to a mash-up of three songs, telling the story of how climate change happens and where it's going, complete with references to energy consumption, deforestation, and wildfires.
Big Mike cleverly used their costumes to enhance their message and performance. Cheers erupted from the sold-out crowd each time Big Mike revealed a new outfit, from a lab coat, to a globe dress with detachable parts, to a fiery body suit. Not only had Big Mike flawlessly executed an elaborate performance, but they had also educated the crowd.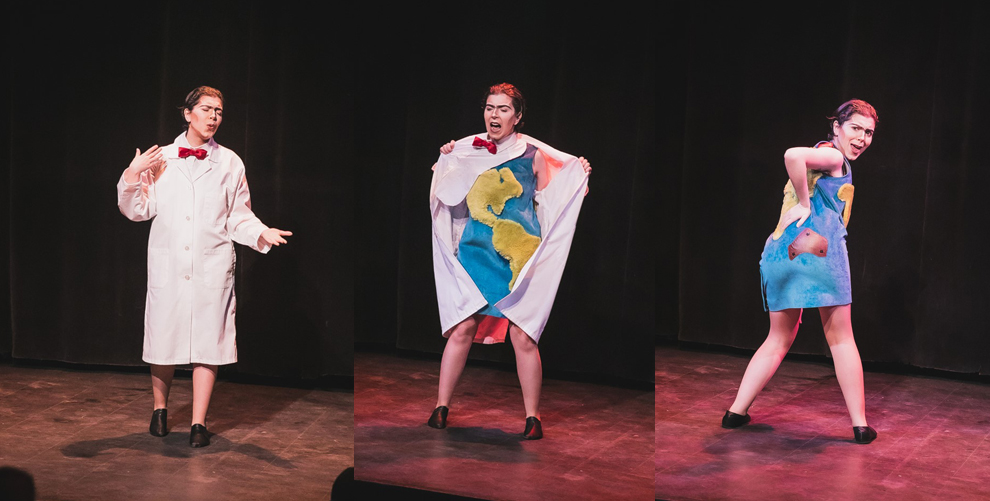 Drag is bold, colourful and easy to spot, but hard to define.
"Drag means a lot of different things to a lot of different people," says Michael. "Some people would say that drag is dressing up as the opposite gender, but I would disagree. Drag is playing up the idea that gender is a performance and taking that aspect of gender and pushing it to the extreme. But that is the beauty of drag; it can be very diverse."
Michael's journey to drag coincides with their time spent in Guelph studying. After a friend introduced RuPaul's Drag Race to them, they were hooked.
After graduating from OAC, they completed a graduate certificate in environmental visual communications through Fleming College and moved to Toronto, which is a creative hot spot for drag artists and performers.
Michael always enjoyed expressing themselves through fashion and makeup, so drag seemed like a natural fit.
"Drag was something I could see myself doing. It made sense, but I didn't know there was space for me," they say. "I then went to a drag king brunch event and heard about the House of Kings open stage, and I thought, 'I can do this'. It was quite a rush and I was addicted immediately."
Michael didn't realize it, but they had actually been preparing their whole life for drag: a love of styling and aesthetics, artistic creativity, a great sense of humour and a hefty amount of experience in theatre and performing.
"In terms of theatre, drag is pretty much all the things I love, minus the things I don't like. I get to decide what I do, when I perform and what I wear. I'm the director, producer, makeup artist and performer: what's not to love? It's all your creation, and my theatre background definitely gave me a leg up."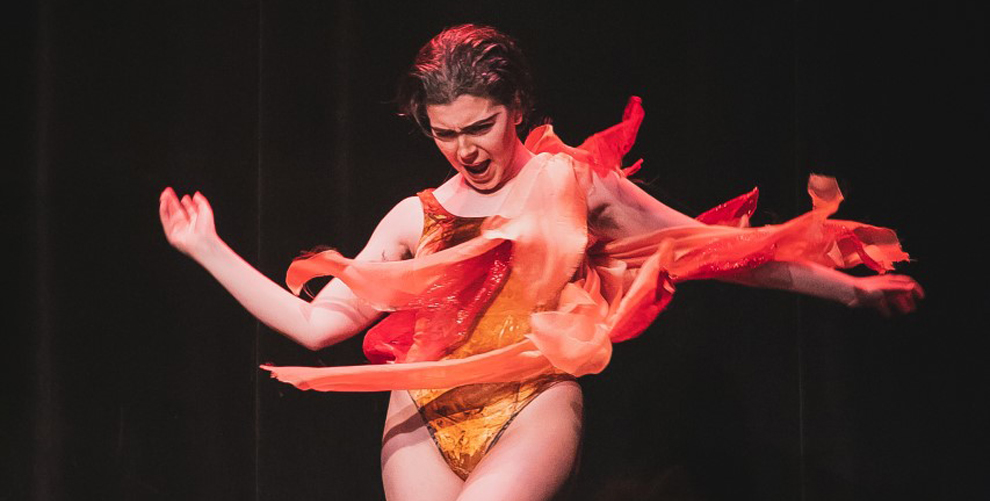 Drag artists have been described as the superheroes of the LGBTQ2+ community because they are known for being on the front lines of political movements. The act of drag itself - the clothes, the makeup, the performing - is political in that it challenges the social construction of gender.
Drag artists have a unique way of bringing light to dark times. They often bring important human rights issues to the forefront of their performances, whether it's a comedic demonstration to wear masks during COVID-19 or creating space for Black artists in support of the Black Lives Matter movement. Drag artists captivate audiences with their artform and have a way of making headlines and sparking dialogue about important social issues.
But what about environmental and scientific issues?
Michael, who works as a content manager for PhenoTips, a start-up phenotyping software company in Toronto, thinks there is endless opportunity for drag artists to share information on climate change and environmentalism.
"Science communication is very important to me. Especially being in environmental sciences, as a lot of what we would discuss in class is, 'How do we fix this huge problem?' And a lot of the solutions are that people need to understand the science better."
Remedying the lack of understanding of climate change is Michael's goal through their performances as Big Mike. They aim to translate science through storytelling and entertainment.
"Not everyone sees the beauty in science. But when you merge it with art, something beautiful happens. You get to see the story. If you think about it, art is everywhere. It's how we communicate and understand the world and it's how we thrive. The media we consume is all art. Media is a huge part of how we learn. It makes sense to combine art and environmental science."
Through their performances, Michael and Big Mike have proven that the approach to science communication can be as unique and impactful as the research findings themselves. Climate change may be a drag, but drag may help change the climate for the better.
This article was originally published in the LIBRANNI 2021 / Vol. 3
---
You can follow Big Mike on Instagram via @bigdragmike
| | |
| --- | --- |
| | Read more: |
| | Read more: |
Share this page
News Topics