Kelly Reappointed SEDRD Director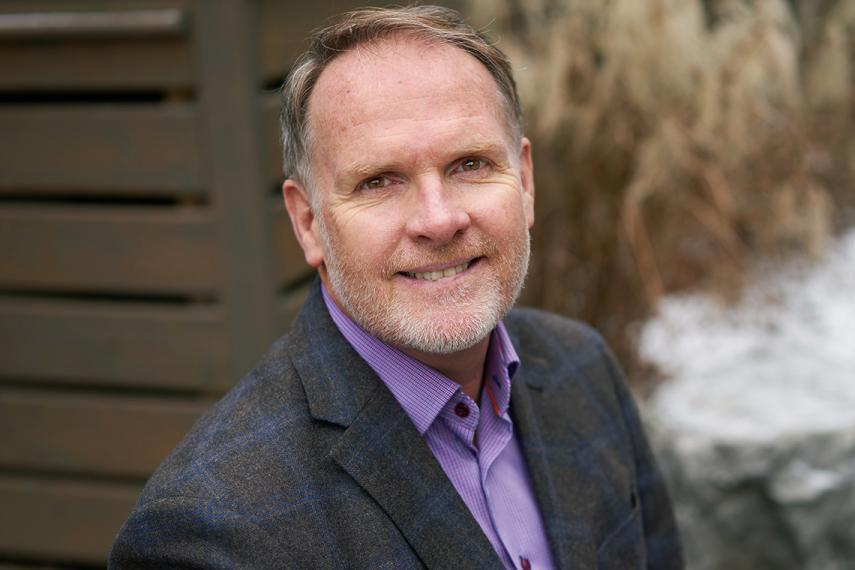 Prof. Sean Kelly has been reappointed as director of the School of Environmental Design and Rural Development (SEDRD) for a five-year term beginning January 1, 2022.  
"Sean has been a tremendous leader for SEDRD, helping to bring fantastic new faculty to the school, re-engaging the Landscape Architecture alumni and bringing much-needed studio renovations to the LA building," says Rene Van Acker, dean of the Ontario Agricultural College. "He is the progressive and inclusive leader we need to continue to grow the schools' capacity." 
Kelly's reappointment follows an internal review, with unanimously positive feedback from faculty, staff and students. 
He joined SEDRD as a faculty member in 2006 and was first appointed director in 2017. Under his leadership, the school has seen significant growth and enhancements. With ambition for "comfort, safety, and effectiveness" he has led major infrastructure improvements in the Landscape Architecture building, as well as SEDRD spaces in Johnston Hall, supported revisions for rural planning (MPlan) and rural studies (PhD) programs, and participated in the hiring of 13 faculty and 3 staff for the school.
Kelly also played a leadership role in the launch and development of OAC's first Landscape Architecture Alumni Association (LAAA), and had participated in the initial work related to the design competition for the Honey Bee Research Centre and OAC's Space Visioning Study.
During his next term, Kelly will work to cultivate and make progress with key SEDRD priorities. He plans to continue and increase student success and opportunity, support ongoing faculty success and future renewals, develop and improve SEDRD's academic programs, and support greater fiscal management for the school. 
Kelly received his Bachelor of Landscape Architecture (BLA) from the University of Guelph in 1989 followed by his M.Sc. in rural planning and development in 1995. He was the BLA program coordinator from 2015 to 2017, and prior to officially joining the faculty, he was a sessional instructor between 1996 and 2006 instructing at the University of Guelph, University of British Columbia, and Mississippi State.
Share this page
News Topics