Meet Abdou Fall, Honours Agriculture Student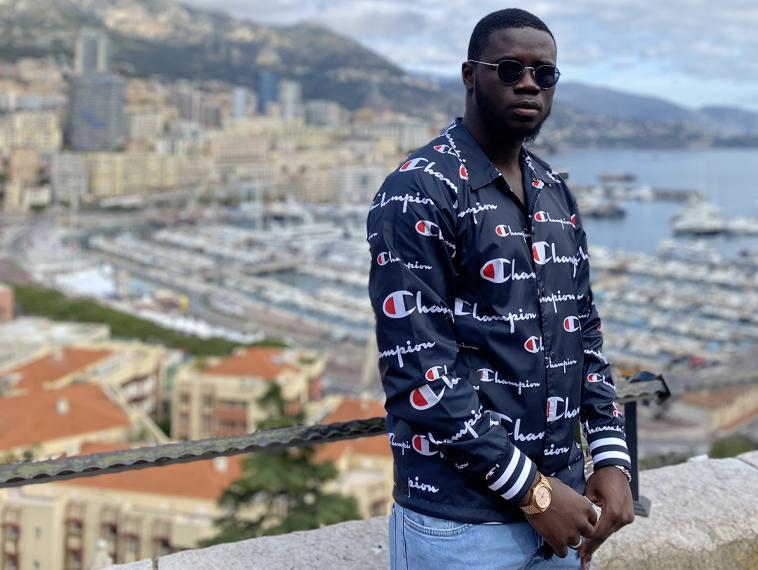 About Abdou Fall
Abdou Fall is a third year student in the Bachelor of Science in Agriculture program majoring in Honours Agriculture. He is passionate about developing pathways to increase food security. Drawn in by the University of Guelph's high-standing reputation for agricultural research and innovation, he hopes to use the knowledge he's gaining to help create more self-sustaining food systems in Africa.
Program: Bachelor of Science in Agriculture - Honours
Year of Study: Going into 4th year
Hometown: Dakar, Senegal which is in West Africa
---
Why did you decide to study at the University of Guelph? 
Because the University of Guelph is one of the best institutions for my program. I was looking for a good university to study agriculture and I found one of the best and most welcoming ones in Guelph. I enrolled in agricultural science because I want to develop food security in Africa.
What do you like best about your program? 
I get to study food production and its relationship with the environment. I love food, but its production can be harmful to the planet. Learning about the different bio-relationships is very intriguing.
Do you have a favourite class or professor? 
My favorite class is crop physiology. I took this class during my third  year and it was very interesting. It made me realize that plants are very complex, and all parts of the organisms have a specific function that plays a role in the final crop yield.
What residence did you live in during first year? 
I lived in East Residence, which is near the football and soccer fields. It was a great residence, but it was a little far from my lecture halls. I used to walk a lot during first year.
Where is your favourite spot to hang out on campus? 
The Field House is my favorite spot on campus because I usually hang out there with my friends while playing sports. We often meet there and play soccer. Intramurals are also organized there so I would usually have games during the week.
What is an unforgettable university experience you've had? 
My first year on campus was very enriching, especially during the first exam period. I had many different great experiences, but the first exam was unforgettable because I was excited to finish my exams and go back home to visit.
What is a hobby that makes you happy, or relieves stress? 
Playing sports and sleeping makes me very happy. I try to do physical activities every day because it keeps me calm and happy.
What are your post-graduate plans or goals? 
I plan on getting more experience in my field, then go back to Senegal and try to develop the food industry. I believe that development starts with food security, but African countries can't achieve that yet. It is important to me that I help to attain this so that the Continent will be more independent in the future.
Knowing what you know now, what piece of advice would you give to your high school self? 
To work on my social skills and be more opened to extracurricular activities because networking is very important, especially in the professional environment. In addition, building your resume should start as early as possible so doing extracurricular activities is crucial.
What's one fun fact about yourself? 
I can speak five languages and English was the third one I learned.
Share this page
News Topics