Meet Andrea, EEP Student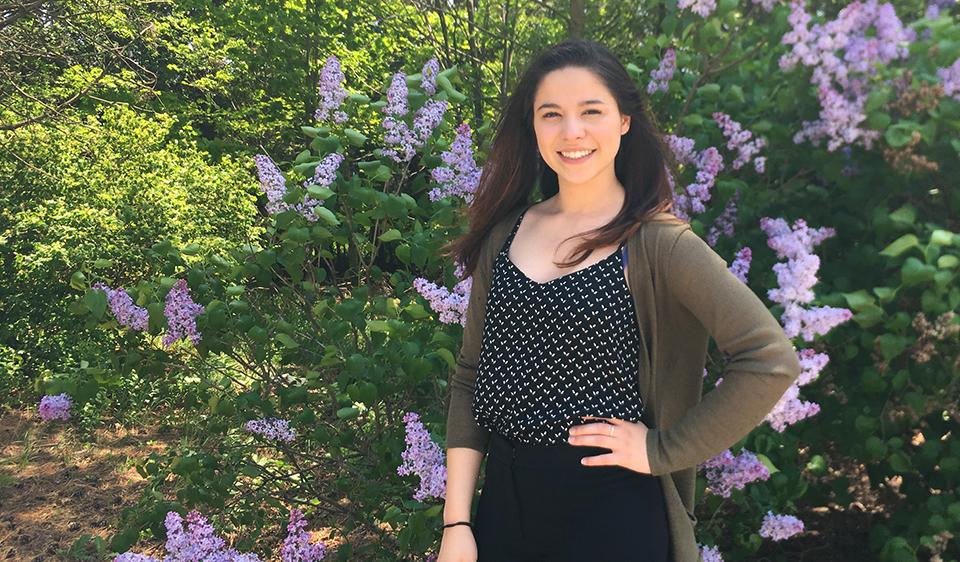 About Andrea Bravo
Andrea Bravo is a fourth-year environmental science co-op student majoring in environmental economics and policy. Drawn to the University of Guelph by the well-known enviro sci program, and the uniqueness of the major, she hopes to pursue her master's and someday work in agriculture or environmental policy. 
Program: Bachelor of Science in Environmental Science - Environmental Economics and Policy
Year of study: Fourth year
Hometown: Barrie, Ontario
---
Why did you decide to study at the University of Guelph?
Before deciding where to apply to, several times when I would tell someone I was planning on applying to universities for environmental science they would respond with, "Oh, so you're going to try to go to Guelph right?". I realized that Guelph was the place to be. What pushed U of G over the edge was the uniqueness of the EEP major as well as the Department of Food, Agricultural and Resource Economics.
What do you like best about your program?
I love being part of a community of students with similar values and goals, working towards making the world a better place to live in. To this end, I also love learning about the different perspectives and approaches to achieving these goals based on individual specializations and majors. The evident passion felt by the people who chose to study within this field inspires me to get to work and do my part.
Do you have a favourite class or professor?
This past semester my favourite class was Agri-Food Markets and Policy taught by Prof. John Cranfield. It opened my eyes to the application of economics in the agriculture industry and played a large part in informing the direction of the courses I'd like to take in the future. 
What are your current post-graduate plans or goals?
My post-graduate goals are to pursue my master's and eventually work in either ag or environmental policy, or in science policy communication.
How are you keeping busy this summer?
This summer I'm working as the Project Administrator at Ontario Agri-Food Technologies in Guelph, an organization that helps promote, develop and commercialize innovative Ontario-based agricultural technology. This is my second co-op term with this organization and I'm super excited to be back; it's been a wonderful opportunity to learn more about the agriculture and agri-food industry in Ontario. On the weekends I plan to spend as much time outside as possible, since I'm indoors all day during the week. I've already made sure to go camping and hiking and hopefully I'll be able to go to the beach a few times as well!
What residence did you live in first year?
In first year I lived in East Glengarry in a suite with five other girls, which was definitely a lesson in tolerance, but also a place where I made some great memories. I loved being right next to the Arboretum and being able to take study breaks and go for walks.
Where is your favourite spot to hang out on campus?
I am constantly surprised and excited by the music selection at the Bullring, and of course, the food is always great.
Do you have any favourite spots in Guelph?
My favourite spots in Guelph are all of the many trails around town and the Planet Bean on Gordon Street.
Knowing what you know now, what piece of advice would you give to your high school self?
If I could speak to my high school self, I would tell her to spend more time outside and to read as much as possible especially more non-fiction.
What's one fun fact about yourself?
My family moved to Canada from Venezuela in 2002.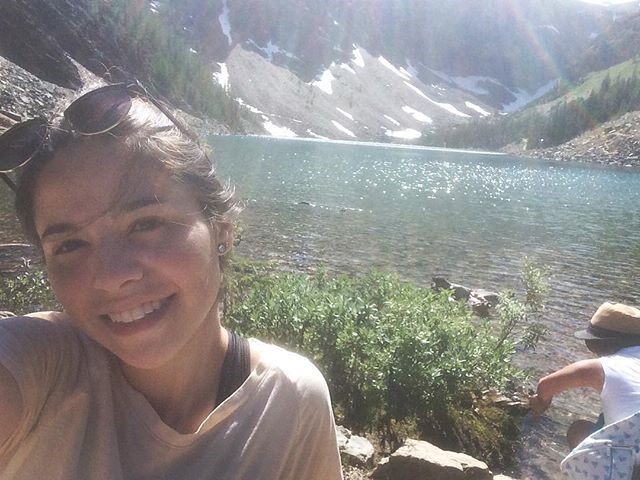 Share this page
News Topics