Meet Casandra, PhD Rural Studies Student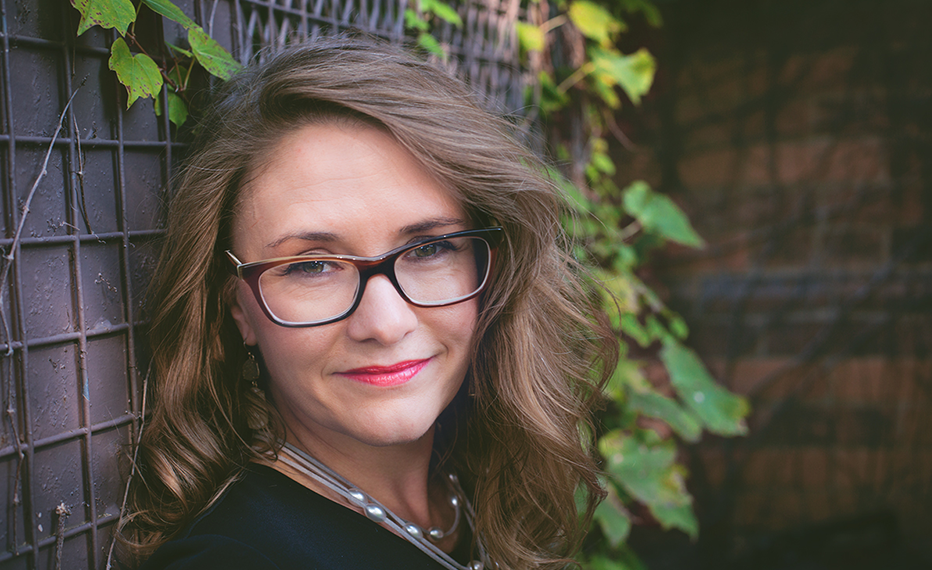 About Casandra
Casandra is a lifelong learner and decided to return to the University of Guelph (U of G) as a mature student. She completed her undergraduate studies in international development and masters in capacity development and extension at U of G. Casandra is pursuing her doctoral studies while working, which is not an easy feat. After graduation, she plans to continue her work, hopes to teach other learners and suspects a postdoctoral fellowship will be in her near future.
Program: PhD Rural Studies
Hometown: Markham, Ontario
---
What did you study for your undergraduate and master's degree?
For my undergraduate degree, I studied international development studies and I completed a master's in capacity development and extension at the University of Guelph.
Why did you decide to pursue graduate studies at the University of Guelph? Did your undergrad and master's experience shape your decision to further your studies?
I am a lifelong learner. I am returning to academia after a number of years as a professional. I am also a U of G alumnus. The quality of education, academic and personal experiences as well as subsequent career opportunities kept U of G top of mind. My undergraduate and master's degrees, along with my professional experiences all influenced my decision to pursue doctoral study. 
What is your research focus? 
Gender; rural social enterprise landscape; capacity development; social development and welfare; economic and regional development; social economy.
How have you found ways to get involved as a grad student? 
In my PhD studies, I believe there is a rich and diverse learning environment that promotes engagement and involvement in various ways. I am a sessional lecturer for two undergraduate courses within the School of Environmental Design and Rural Development (SEDRD). I sat on two conference-planning committees and participated in the conferences as a presenter and moderator. I am involved in a number of research projects in different capacities. I am a Research Associate for one organization and have recently become the chair of the board for a second. All of these opportunities both on and off campus have come about because of my graduate studies. My experiences as a graduate student for my M.Sc. in Capacity Development and Extension were similar.
How has your graduate program experience been different from your undergrad experience? 
While there are many ways in which the graduate experience differs from undergrad, two come to mind. First, the quality of relationships and connections with professors, staff and my fellow cohort felt more significant and meaningful. Second, my network (academic and career) grew significantly and led to some incredible opportunities. For example, I conducted post-undergraduate research at Zamorano Pan-American Agricultural School in Honduras and worked at the Food and Agricultural Organization of the United Nation in Rome, Italy as an intern and later as a consultant. 
Where are your favourite spots in Guelph?
Downtown Guelph is very beautiful with a little bit of something for everyone. It is community focused, very welcoming and has a rich and diverse food scene. On campus, Johnston Green, Johnston Hall and the University Centre (UC) are my favourite spots to be. 
What do you find most challenging about your program?
Rural studies is a interdisciplinary program that allows one to study a focused topic that crosses multiple fields. My research pulls from women's studies, economics, entrepreneurship, leadership, sociology, psychology, and community development. This provides a rich environment for my studies, but the interdisciplinary nature can be challenging when determining which disciplines lead the research and which ones are cursory. That said, the coursework is extremely beneficial in navigating this aspect of conducting interdisciplinary research. 
What are some free-time activities that make you happy, or relieves stress?
I enjoy spending time outdoors with my family. I am a cyclist, yoga student, and love to engage with my community. I host a community circle called The Changent Circle that brings together subject matter experts on climate change and community members to learn, engage in dialogue and take action toward climate change. While this may seem like work, it is a passion of mine and therefore very fulfilling. 
What are your plans or goals after graduation?
As a 'mature student', I am simultaneously working while doing my doctoral studies. Following graduation, I plan to continue my work and hopefully continue teaching. A postdoctoral fellowship, I suspect, is also on the horizon.
What advice would you give to an undergrad student considering graduate school?
If you are considering graduate school, reach out, connect and ask questions. Allow your curiosity to guide you. You will most likely have an idea (even if very general) of what you wish to pursue. Consult university counsellors, professors, program directors, teaching assistants, and other relevant individuals. Ask those you connect with about other people to contact, especially current or past students in the program of interest. This can help inform your decision and it may just be the first point of contact with your future advisor, classmates, and professional network. 
What or who is your greatest inspiration? Why?
Many people inspire me in various ways, particularly those striving for ecological, social, and economic sustainability. My greatest inspiration is the idea of sustainability and the responsibility each and every one of us have in leaving a healthy planet for future generations. 
What's one fun fact about yourself?
In my third year of undergrad, I took a semester off to travel Central America. Latin America was my geographic focus in my International Development program. I felt a sense of obligation and a desire to learn more about this part of the world. The people, the language, and the culture all drew me in. It was a very reflective period in my life, and it led to many more Central and South American travel experiences after that.
Share this page
News Topics