Meet Hannah, CHATS student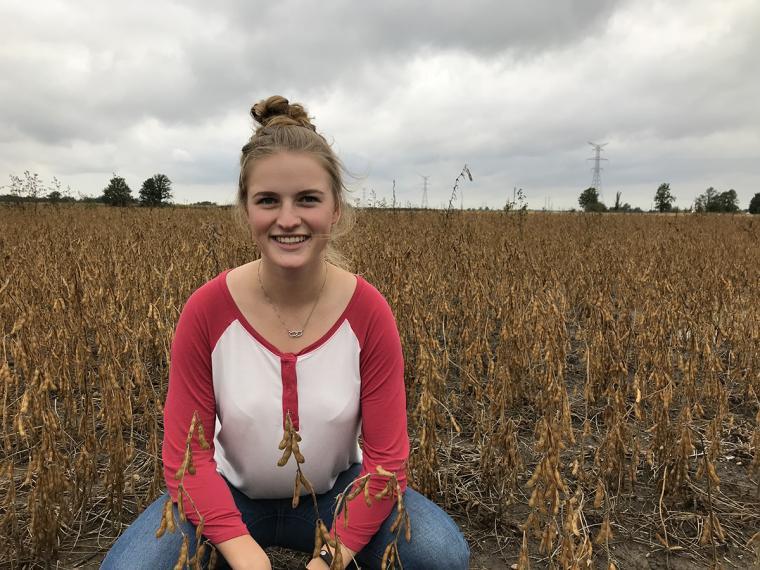 About Hannah Symington
Hannah Symington came to the University of Guelph because of its strong agricultural science program, but soon realized how much more it has to offer. Hannah realized there's just as much to learn outside of the classroom as there is in the classroom and has taken advantage of the valuable experiences provided by clubs and student-run social events. 
Program: Bachelor of Science in Agriculture - Crop, Horticulture and Turfgrass Sciences (CHATS)
Year of study: Second year
Hometown: Alvinston, ON
---
Why did you decide to come to the University of Guelph?
I chose the University of Guelph because I wanted to pursue a career in agriculture. To study agriculture in Ontario there isn't another school that is even a close second! For me, there was no other option for the area of study I wanted. After visiting the campus, I fell in love with the tight-knit small-town feel of the university.
What do you like best about your program?
For me, the best part of my program is the people and the one-of-a-kind opportunities that are available. There are so many great people that come from similar, yet completely different backgrounds, and it's a great opportunity to learn. There are also so many wonderful opportunities to learn outside of the classroom in my program, which I think is very important! From travel, to hands-on work there are so many unique ways to learn.
Do you have a favourite class or professor?
I'd have to say my favourite class so far is AGR 2320 – Soils in Agroecosystems taught by Professor John Lauzon. He is very involved in his lectures and is extremely passionate about what he is teaching. He always keeps the class engaged, despite it being an 8:30 a.m. class. There is so much to learn in the class that can be practically used and applied.
What residence did you live in during first year? 
In first year, I lived in Lennox and Addington within the Aggie Cluster. Living in the Aggie Cluster was the best thing that happened to me in first year. I was able to get to know and live with the people who would soon become my closest friends. It was great to have so many people that were just like you around all of the time!
How do you get involved around campus?
On campus, I am a member of the OAC Soil and Crop Club! We meet every other week and have many guest speakers in to talk about a wide range of topics. We also take numerous farm tours off campus which are always a lot of fun! I am on the College Royal executive as well, which is another great way to get involved on campus. I also participate in a lot of OAC events such as Tractor Tug for Tots and sports tournaments. I'm also a volunteer note taker in a couple of my classes. Student Accessibility Services is always looking for note takers and it's a very rewarding experience to be able to help others.  
Where is your favourite spot to hang out on campus?
I don't think I have one specific favorite place on campus. I love being outside when the weather is nice. Any bench, picnic table or Johnston Green is perfect for this. When the weather isn't so nice, Creelman Hall, the Crop Science Building, the Aggie Lounge located in Johnston Hall and the library are all places I'll hang out. 
Do you have favourite spots in Guelph?
I love the many trails that loop through Guelph! The trails have beautiful views and are the perfect spot to clear your head! One of the trails winds along the Eramosa River and it's the perfect spot for a walk or a run. 
What are your post-graduate plans or goals?
After graduation, I want to gain my certification as a Certified Crop Advisor (CCA). Ideally, I'd like to work as an agronomist but I am most definitely keeping my options open. In the back of my mind I also consider going back to school eventually to do my master's.
Knowing what you know now, what piece of advice would you give to your high school self?
I can't think of advice I would give my high school self…however, there is a HUGE piece of advice I would give my first-year self. That would be to go out, do things and get involved. School doesn't need to take priority 100% of the time, it can wait. At the end of the day you will get your degree, but if you had no fun in doing it, didn't experience university, the people, the opportunities and all that it has to offer, you failed.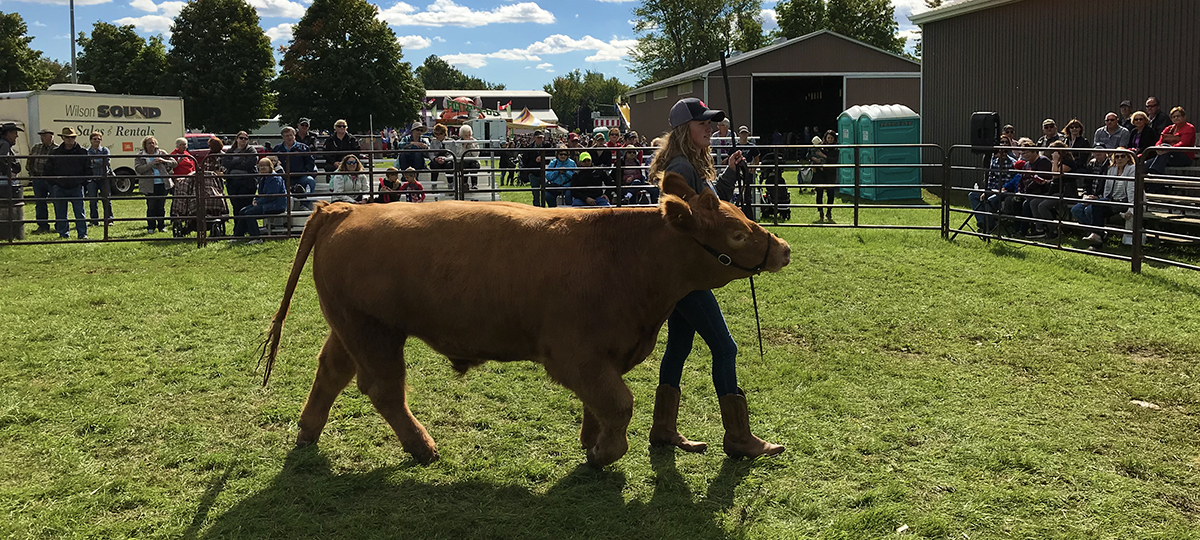 Share this page
News Topics