Meet Jamie, Environmental Sciences Student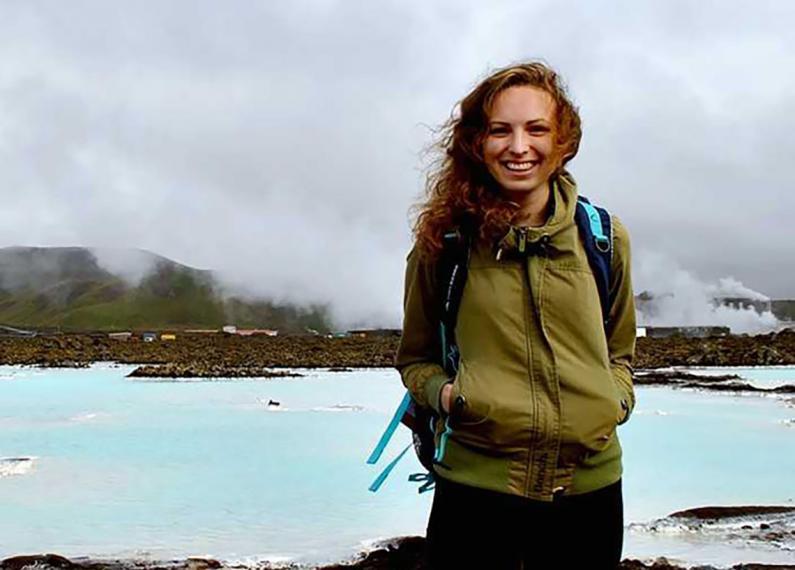 About Jamie Bauman
Whether it's for co-op, a summer job or just for leisure, Jamie is all about insects, plants and the outdoors. She recently returned from India for a field course and has kept busy in the field this summer researching invasive insects. 
Program: Bachelor of Science in Environmental Sciences - Environmental Sciences (Co-op)
Year of study: Fourth year
Hometown: Mississauga, ON
---
Why did you decide to come to the University of Guelph?
After taking a campus tour of the University of Guelph, I knew this was a place I could see myself spending the next four years of my life. The campus was beautiful, and it had such a welcoming atmosphere and sense of community. U of G also provided the high standard of academics I was looking for, along with a co-op program to complement my degree with some real world work experience. And I would be lying if I said the amazing food on campus didn't play a small part in my decision.
What do you like best about your program?
I really like the diversity of classes that are offered. You can take classes covering a wide range of subject areas, or you could narrow in and specialize on one topic. The small size of our program is also nice since it creates a really tight-knit community between all of the students, while also allowing you to get to know your professors on a more personal basis.
What do you like best about co-op?
I like that co-op gives you a good scope of what employment opportunities are available in your field of study. I think it's very valuable to see not only the kinds of work you like, but also the kinds of work you may not enjoy as much. Co-op positions also set you up with a range of professional contacts early on in your degree that you can reach out to later for reference letters or future employment opportunities, which is particularly beneficial to have after graduation.
Do you have a favourite class or professor?
It's difficult to pick just one class or professor that has been my favourite, since there have been so many! I just returned from a two and a half week field entomology course (ENVS*4260) in India, which was a really unique experience. It was run by Profs Stephen Marshall and Cynthia Scott-Dupree, who are both incredibly knowledgeable and made the course that much more amazing.
Knowing what you know now, what piece of advice would you give to your highschool self?
It's ok to not know exactly what your plan for the future is. My interests have changed a lot throughout university, which means future plans are constantly changing as well… but that's totally fine! There will always be plenty of different options and opportunities available, whether it be pursuing a master's degree or getting a job in a certain field.
What are your current post-graduate plans or goals?
I am still asking myself that question! I have really enjoyed my past co-op positions that worked with invasive insect and plant species that are threatening our crops or natural resources. This is a path I would eventually like to pursue in the future.
How are you keeping busy this summer?
This summer I am working in the lab of a professor at the University, Rebecca Hallett. I am helping her graduate students who are studying an invasive fly called the swede midge, which is causing damage to crops like canola and broccoli. It has been really nice getting to work outside, especially with a bunch of other like-minded people.
How do you get involved on campus or in Guelph?
In the past I have volunteered at the Arboretum when they have needed an extra hand with things such as harvesting tree seeds, removing invasive plant species, or setting up for events. I also volunteered with an environmental NGO called Our Horizon, which gave me the opportunity to speak in front of Guelph's City Council about concerns over fossil fuel use and climate change. I also participated in the LINK program, which pairs you up with an international student who will be studying at the University so that you can help them get accustomed to life in Canada.
Where is your favourite spot to hang out on campus?
I really like having the Arboretum right on campus. It's so refreshing to have a little piece of nature just steps away from my classes.
Do you have favourite spots in Guelph?
Downtown Guelph is great since it has so many unique shops and restaurants. One of my favourite spots downtown is the farmer's market on Saturday mornings!
What's one fun fact about yourself?
One of my favourite past times is making (and eating) homemade donuts.
Share this page
News Topics