Meet Marika, environment and resource management student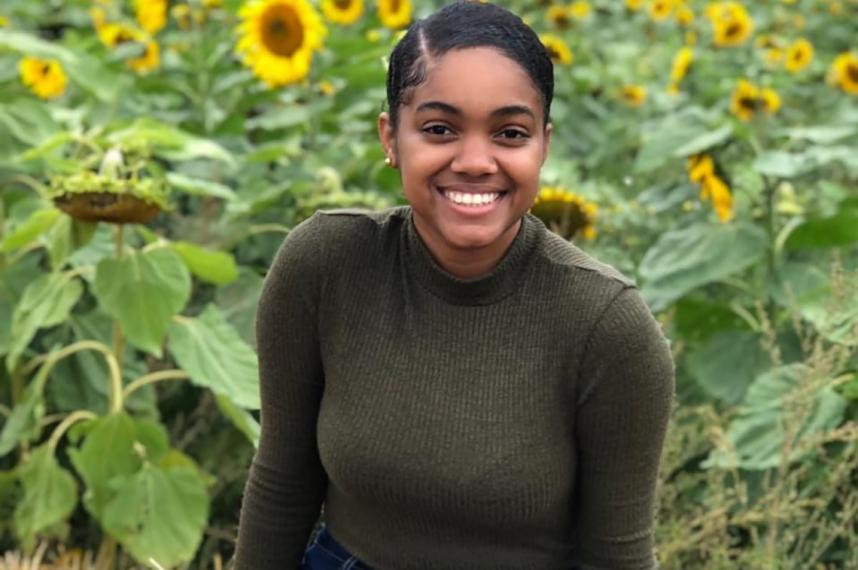 About Marika Bowrin
Program: Bachelor of Science in Environmental Science – Environment and Resource Management.
Year of Study: Second year
Hometown: Trinidad and Tobago, West Indies
Marika Bowrin is in her second year of the Bachelor of Science program, majoring in Environmental Science – Environment and Resource Management. She grew up in a small country in the West Indies, and aims to center her career around renewable energy resources.
---
Why did you decide to study at the University of Guelph?
During my application process, I avidly researched institutions that had a good reputation in environmental science, and the University of Guelph was a recurring name. After speaking to numerous environmentalists, Guelph was again a recommended school. However, what solidified my decision was the familial feel of the campus and city, which was quite inviting.
What do you like best about your program?
I love the seamless combination of theoretical and practical approaches to solving environmental issues.
Do you have a favourite class or professor? 
Last year I took ENVS*2230  - Communications in Environmental Science taught by Simone Haerri. This course forced me to step out of my comfort zone and challenge myself to further develop my communication and presentation skills. Additionally, I learned how to correctly write a comprehensive scientific research paper and conduct my own research under the guidance of Professor Haerri, who was very open and welcoming to her students.
What residence did you live in during first year? 
During my first year, I lived in Prairie - South Residence. My dorm was a double room and I shared a bathroom with eight girls, which both took some time to adjust to.
Where is your favourite spot to hang out on campus?
I love going to the Bovey Greenhouse. I enjoy being amongst the diverse flora and warm air.
What is an unforgettable university experience you've had?
Ice skating for the first time! During winter outside City Hall, you can enjoy ice skating outdoors. It was challenging the first time, but I eventually caught on and left with only a few bruises.
What is a hobby that makes you happy, or relieves stress?
One of my favourite things to do when I feel stressed is taking a fitness class at the Athletics Centre. A personal favourite is Cycle Core.
What are your post-graduate plans or goals?
I plan to pursue a master's degree and eventually work in renewable energy resources.
Knowing what you know now, what piece of advice would you give to your high school self?
I would tell my high school self not to focus on the academic aspects of school too much. I would encourage her to step out of her comfort zone and experience life.
What's one fun fact about yourself?
I never experienced winter before moving to Guelph my first year.
Share this page
News Topics