New Food Chemistry Professor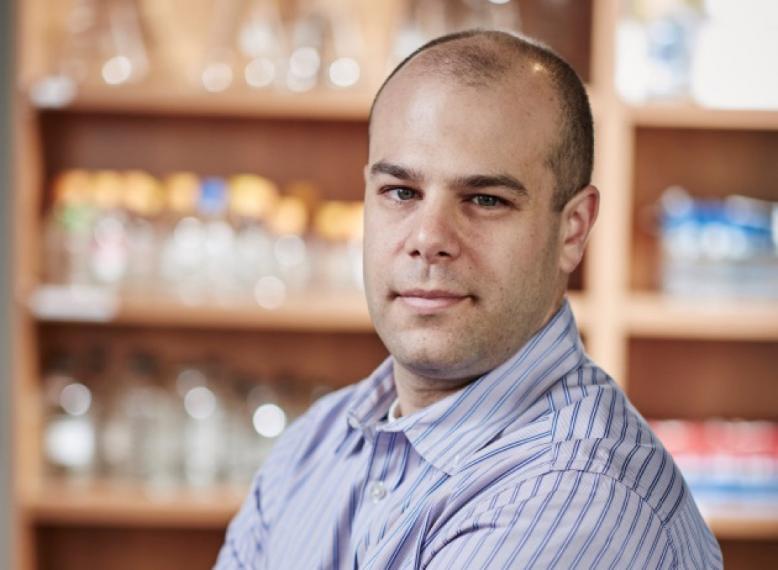 The Department of Food Science is pleased to welcome Dr. Paul Spagnuolo as an associate professor in food chemistry. Paul joined the department on August 15, 2016.
In this position, Spagnuolo will continue developing his internationally recognized research program in the application of nutraceuticals as therapeutics, teach graduate and undergraduate courses in food chemistry, and support the needs of the Ontario food industry.
"We're delighted to welcome Paul back to the Department of Food Science at Guelph. Paul's research will complement and add value to other research on the food-health interface at Guelph," says Prof. Art Hill, chair of the Department of Food Science.
Spagnuolo's research focuses on the impact of nutraceuticals (food-derived bioactive molecules) on leukemia cell death pathways with interest in applying these compounds as novel treatments for acute myeloid leukemia (AML). His research seeks to improve leukemia patient outcome through the development of nutraceuticals as new therapeutics and to advance understanding of leukemia cell biology.
"Nutraceuticals are consumed by almost 75 per cent of Canadians and it is important for research to catch up to the popularity of these compounds," shares Spagnuolo. "In my lab, we take a systematic and rigorous approach to evaluate their therapeutic potential with the overall goal of translating this knowledge to improve the lives of Canadians."
Spagnuolo received both his bachelor's and master's degree from the Department of Food Science before pursuing his PhD at the University of Waterloo.
"Returning to a department that is internationally recognized for food research is an exciting time for me and my lab," he says.  "As we continue to develop nutraceuticals as novel therapeutics, our move into the Department of Food Science – along with its close associations with the Human Nutraceutical Research Unit and the Food Institute – will benefit our work immensely. Plus, it is great to see so many friendly and familiar faces!"
Spagnuolo was most recently an assistant professor at the School of Pharmacy at the University of Waterloo.  He has authored 26 peer-reviewed publications, was the recipient of the 2016 American Society for Nutrition's Mead Johnson Award, which recognizes a new investigator for an outstanding piece of nutrition research, and serves on the Board of Directors for the Natural Health Products Research Society.
Share this page
Find related news by keyword
News Topics