New Prof in Indigenous Environmental Stewardship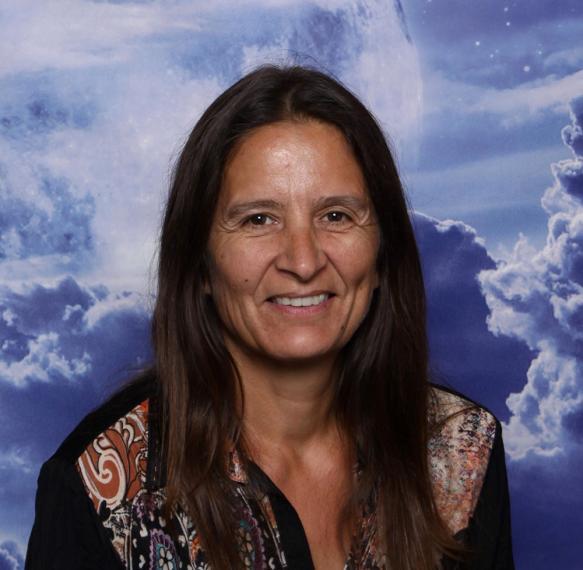 The School of Environmental Sciences is pleased to welcome Susan Chiblow as an Assistant Professor in Indigenous Environmental Stewardship. Chiblow will begin in the role on November 1st, 2021.
Chiblow will spearhead a comprehensive research program in the new undergraduate Bachelor of Indigenous Environmental Science and Practice program, while teaching and mentoring undergraduate students with a focus on Indigenous students.
"We are very excited to have Susan join the faculty of the School of Environmental Sciences," says Dr. Paul Sibley, interim director of the School. "She brings a wealth of experience in Indigenous research related to her expertise - water - and active community engagement that will be invaluable in the growth of the new Bachelor of Indigenous Environmental Science and Practice program."
Chiblow's research focuses on exploring Indigenous knowledge systems and emphasizes the tying of Indigenous and non-Indigenous worldviews to enhance environmental decision making in areas such as water governance, Indigenous law and Indigenous women centering Indigenous peoples' research priorities.
Chiblow is interested in engaging with Indigenous communities, Nations, and peoples from a multidisciplinary perspective including the interconnectedness and interrelatedness of species for ecological integrity and advances Indigenous ways of seeing, relating, knowing, and being for reconciliation of humanity's relationships to all life.
"I am looking forward to working with University of Guelph faculty and staff to address Indigenous communities' research priorities by tying Indigenous knowledge systems with western ways of knowing," says Chiblow. "I am very excited to be working with and mentoring students in exploring how Indigenous knowledge systems and western ways of knowing can address environmental problem-solving and how they can become good ancestors."
Chiblow is currently a postdoctoral research fellow at the Department of American Indian and Indigenous Studies at Michigan State University where she developed and taught a course within the department. She is a PhD candidate in environmental and urban change studies at York University and holds an MA in environment and management from Royal Roads University. She has published 8 peer-reviewed papers and 48 reports, commissions and research papers.
Share this page
News Topics