Project to identify First Nation Elders' environmental research priorities receives federal funding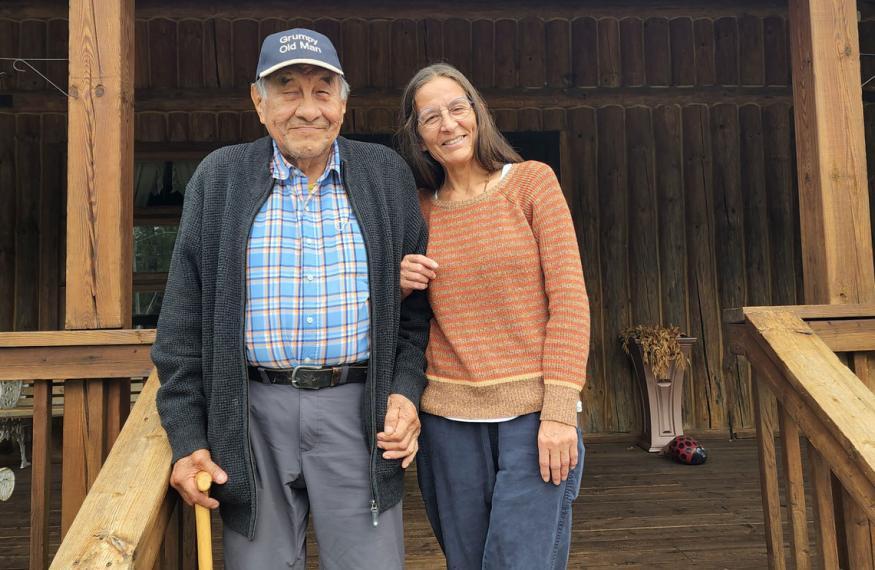 Dr. Sue Chiblow has received a federal research grant to identify concerns and priorities for First Nation Elders in environmental sustainability research.
The $74,000 Insight Development grant from the Social Sciences and Humanities Research Council will promote and respect self-determination through the creation of space for First Nation voices in research that will lead to environmental sustainability based on Anishinaabek g'giikendaaswinmin (our knowledge). The project focuses on enhancing meaningful partnerships to advance the social, cultural, and economic well-being of First Nations and seeks to explore Anishinaabek Elders concerns and priorities in the environmental sector that they want to address to benefit their communities.
"The goal of this project is to document Anishinaabek environmental concerns prioritizing them to develop a program of research for future work," says Chiblow, a professor in the School of Environmental Sciences.  "We will explore the purpose of research and designing the research for outcomes that benefit the Anishinaabek communities."
Chiblow will also develop an Anishinaabek ethical framework that will address unethical research, which will be shared with other First Nations, government, and industry.
"Indigenous Peoples can design research and have outcomes that will benefit their people and communities," says Chiblow. "This research will create space for their voices and their knowledge avoiding extraction of knowledge with little to no benefit to them."
Chiblow is an environmental scientist focused on exploring Indigenous knowledge systems and tying Indigenous and non-Indigenous worldviews to enhance environmental decision making. She recently presented at COP 27 United Nations Climate Change Conference in Sharm El Sheikh, Egypt in the Canadian Pavilion on water in relation to Indigenous science.
"I do not simply study Indigenous peoples, I am 'them'," explains Chiblow. "I live with them, have conversations with them, I participate daily, weekly, monthly, and yearly in social, cultural, and governance events, and I stand with them."
An important objective of this research will be to share findings with other First Nations, governments, and industry that may assist with engaging in research programs, which Chiblow hopes to begin doing by April 2023.
Share this page
News Topics