Q&A with a golf course assistant superintendent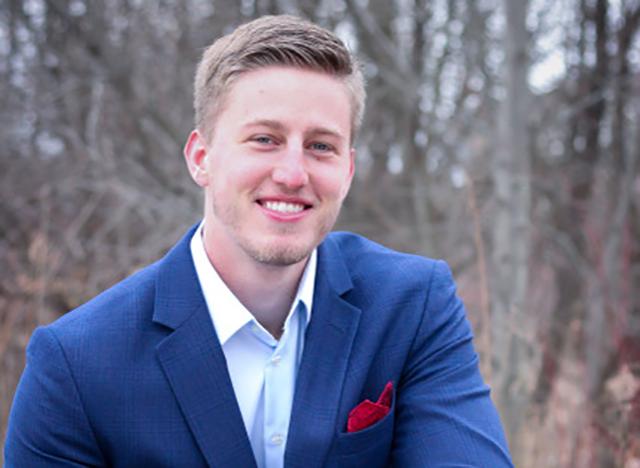 Matthew Smit is a recent graduate from the Associate Diploma in Turfgrass Management program. He now works as an assistant superintendent at the Bayview Golf & Country Club in Markham, Ontario. We recently chatted with him to learn more about his University of Guelph experience.
---
What does a typical day in your job look like? 
My day typically begins at 5:30 am during the peak golfing season. Before sending the staff out to do their jobs, I get together with the other management staff to generate a plan and decide what we would like to accomplish for the day. Once we send the staff on their way to do their morning jobs, I am either working on a project that is on the go or I help out with the morning setup of the golf course—all while managing the staff and ensuring everything runs smoothly.
What is your favourite thing about your job?
The thing I enjoy most about my job is the variety of work and the never ending challenges. My work is seldom boring and it definitely provides many opportunities to learn each and every day. What originally attracted me to the turf industry is that it involves a good mixture of art and science. Having the ability to analyze turf using objective measurements while at the same time understanding that we are at the mercy of the environment makes for fun and exciting learning experiences. Also, I would be remiss if I failed to mention the added bonus of working outdoors and being in nature every day.
Why did you decide to study at the University of Guelph?
I decided to study at the University of Guelph because it was one of two schools in Canada with a program in Turfgrass Management, and Guelph is well known within the industry for their Turfgrass program.
What did you like best about your program?
I greatly appreciated the smaller class sizes as it allowed for greater 1-on-1 time with each professor. 
Did you have a favourite class or professor? 
It would be unfair of me to suggest that I had one favourite class and/or professor as I thoroughly enjoyed my time in each class. 
What residence did you live in first year?
I lived off campus and commuted to school for both years at the University of Guelph.
What is an unforgettable experience you had while at U of G?
One of the "rites of passage" (if you will) for being in the Turfgrass Management program is to sod the cannon. I had a lot of fun doing it, and I know many of the other Guelph students enjoy seeing the end product.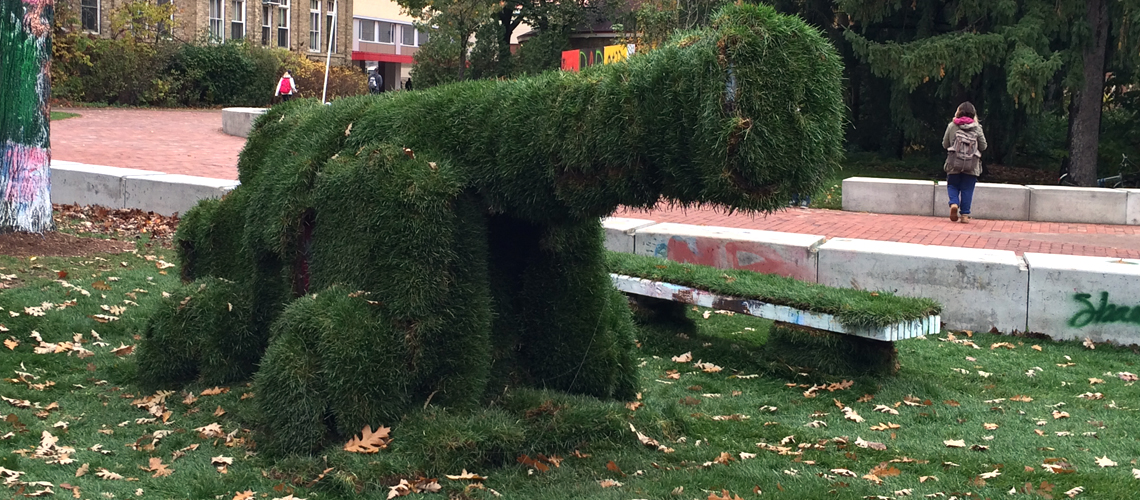 Do you have favourite spots in Guelph?
A common spot for turfgrass management students to hang out and do homework is in the Bovey Building. It is a quite space that very quickly felt like home and served as a home base for all of my classmates and other agriculture students.
What is a hobby that makes you happy, or relieves stress?
My favourite hobby (or lifestyle) is weight training/fitness. The University of Guelph has exceptional fitness facilities that I most certainly took advantage of. 
Knowing what you know now, what piece of advice would you give to your high school self?
Do what you are passionate about and do it with purpose, and success and joy will find you.
What's one fun fact about yourself?
I love to play golf.
Share this page
News Topics