Q&A with a loans analyst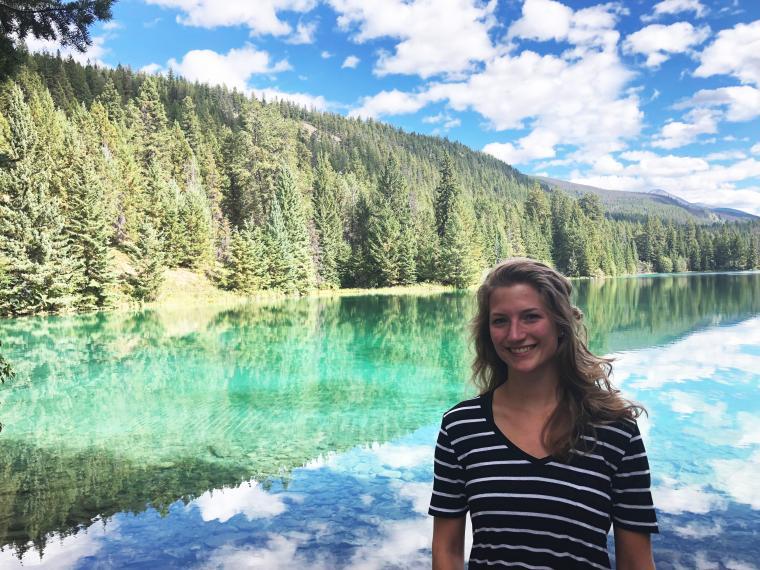 Annet Laan
Loans Analyst
Bachelor of Commerce, Food and Agricultural Business 
Annet Laan is a recent graduate of the Bachelor of Commerce, Food and Agriculture Business program. During her undergrad, she completed her co-op work terms with Farm Credit Canada (FCC) and was offered a full-time position after graduation where she now works as a loans analyst. We recently chatted with her to learn more about her role and experience at the University of Guelph.
---
Tell us about your employer.
Farm Credit Canada (FCC) was founded in 1959 and is a federal Crown corporation, meaning we receive direction from the Government of Canada on how to best support growth and prosperity in the Canadian agriculture and agri-food industry. 
FCC is not a typical financial institution – we're the only lender 100% invested in Canadian agriculture and food. We build strong relationships and share knowledge and expertise with producers, agribusinesses, and food and beverage entrepreneurs across the country. When they succeed, we succeed. We're here to support entrepreneurs. We're a partner, catalyst and champion of our industry. We're removing barriers of entry to the industry and increasing inclusiveness for key groups such as young producers, women and Indigenous peoples.
Agriculture and food contribute over $155 billion annually to Canada's GDP. Our nation is one of the world's top agriculture and agri-food trading nations, employing over three million people each year (2019). FCC has a unique position as not only an agricultural lender but also as a supporter of the industry. 
FCC does this through our products, services, community involvement and all the ways we invest in agriculture and food, in all sectors, across Canada.
Tell us about your role.
I work several days a week from my home office and am in our Woodstock office other days. The majority of my work is done from behind my computer such as analyzing financial statements, preparing submissions for our credit department, ensuring customers are within their loan covenants, and fulfilling other customer needs. Sometimes I will go on customer visits with the Relationship Manager. 
What is your favourite thing about your job?
One of the things I enjoy most about my job is getting to work with a variety of industries within agriculture. Each farm operates very differently which makes each deal unique and fun to work on!
Why did you decide to study at the University of Guelph?
I wasn't planning on attending U of G at first. It was after I took a tour of the campus that I knew I wanted to go there and I'm so glad I did. U of G further developed my passion for agriculture and allowed me to meet so many amazing people within the ag industry. I always liked the financial side of things so a degree in business was set, but Guelph stood out to me as it offered agricultural business. 
What is an unforgettable experience you had while at U of G?
Tractor Tug for Tots was an unforgettable experience at Guelph. Competing with other Aggies to see which team could pull the tractor the furthest while also raising for a charity made the experience such a great one! 
How has your degree influenced your career?
My degree allowed me to apply to jobs that were specifically looking for agriculture business students. Because of this, I applied to FCC as a summer student in my 2nd year and really enjoyed it. I was a summer student again in my 3rd year and had a job offer as soon as I graduated. 
Share this page
News Topics