Q&A with a product development coordinator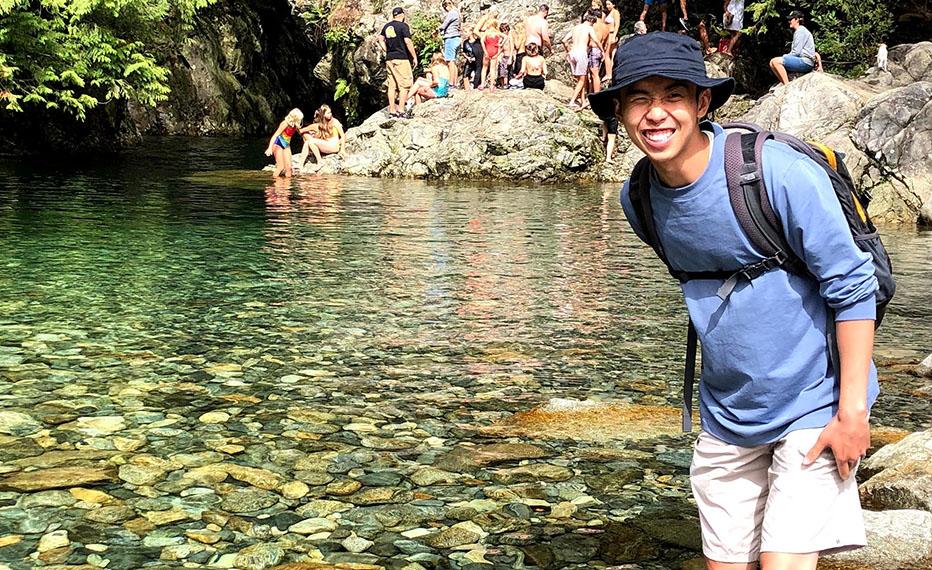 Felix Yip
Product Development Coordinator
Bachelor of Science - Food Science
Felix Yip received his bachelor of science in food science in 2019. He now works as a Product Development Coordinator for Maple Lodge Farms based in Brampton, Ontario. We recently chatted with Felix to learn more about his role and University of Guelph experience.
---
Tell us about your employer.
Maple Lodge Farms was established in 1955 and it is the largest poultry processor in Canada. Besides processing broilers and hens, Maple Lodge Farms also offers a wide range of products such as deli chicken meats, chicken Italian sausages, chicken wieners and many more. I feel incredibly grateful to have the opportunity to work with such an amazing product development team. Everyone on the team deserve an extra appreciation for their on-going support and mentoring me along the way.
Tell us about your role.
I'm currently employed at Maple Lodge Farms as Product Development Coordinator. People often thinks that all I do is eat, eat and eat at work, which is somewhat true. However, my responsibilities within the product development team are more than that. For instance, I would support my team with running plant trials for existing or new products, modify different documentations in accordance with different changes such as ingredient substitution or a switch in supplier.
What is your favourite thing about your job?
My favourite thing about this position is its spontaneity and because of that, I'm not afraid of Mondays! There's always something interesting to do and learn every day. For instance, I would be making products in the test kitchen one day, conducting sensory evaluation or shelf-life testing the next day, and modifying specifications remotely the day after that.
What industry trends are you keeping an eye on?
One particular subject that I'm keeping an eye on is cultured meat and its possibility to become a novel space food in the distant future. I believe scientists will be able to nail down the X's and O's such as how to be able to consistently grow cultured meats in space as technology advances, which reduces the number of trips to resupply from the earth and also opens up space exploration category.
What is an unforgettable experience you had while at U of G?
I was fortunate enough to be able to partake in an excellent product development course during my final year of my undergraduate. My team and I created a vegan-friendly snack bite for a café setting based on market and consumer research. It was our responsibility to conduct sensory evaluation such as a focus group to aid in the optimization of the formulation. This course helped my team and I modify and execute the finished formulation through the utilization of strong communication and problem-solving skills. This course allows students to experience the general overview of how the product development cycles work within the food industry, starting from idea generation, prototyping to a finished product.
What inspired you to pursue food science at the University of Guelph?
When I was young, I often watched the documentary series "How It's Made" on the Discovery Channel and always wondered how the behind the scene worked for different food products on the shelves of the grocery store. Along with my passion for food, it translated into my desire to enroll in the food science program at the University of Guelph.
What advice do you have for those interested in food science?
First off, do things that make YOU happy. Being happy is more important than anything else, in my opinion. Food industry is a small, small world and yet it offers many, many different paths (for example, you might end up working in product development, quality, sensory, operations, marketing, or sales). That being said, it would be a great idea to get an internship and gain some hands-on experience during your undergraduate to see what you truly desire. Also, start building relationships with everyone in the industry early on regardless of their roles because it will make everything like a walk in the park especially after graduation.
Share this page
News Topics