The socio-environmental impacts of Canadian mining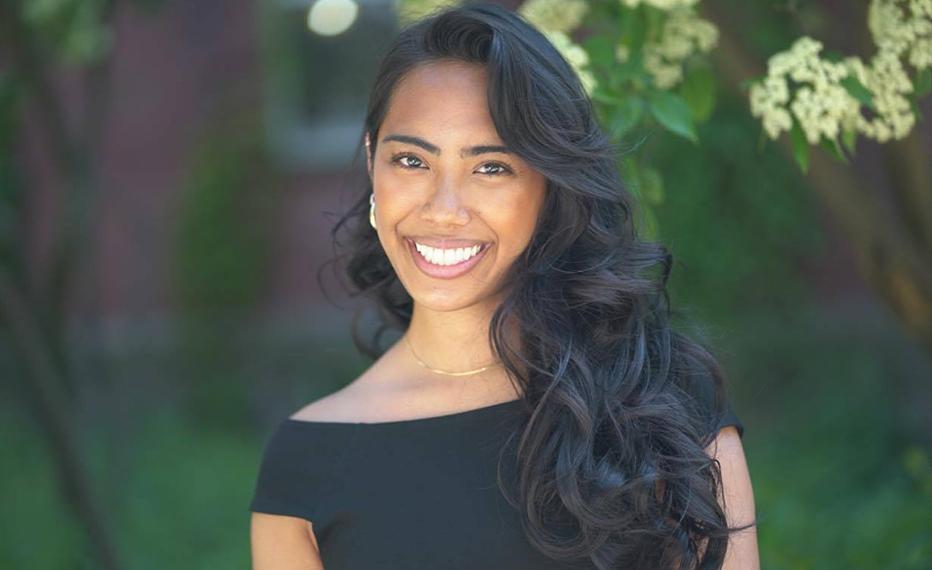 Angela Asuncion, recent graduate of the M.Sc. in rural planning and development - international development studies program, has been shaped by their experiences as an immigrant in Canada, which directly ties to their passion and research.
Angela was born in Saudi Arabia after their parents left the Philippines in the 1990's, the family immigrated to Canada in 2000.
"I've always had a deep passion for social and environmental issues since I could remember as a young child," says Angela. "So I've always been really drawn and connected to take action on the socio-environmental injustices that I learn about."
As an undergrad student, Angela enrolled in the bachelor of bio-resource management program (BBRM), majoring in environmental management at U of G. Upon completion of the BBRM program, they were hired as a graduate research assistant for the Global Minerals Local Communities project and at that time, they had very little knowledge about the mining industry.
"The BBRM program was more focused on natural sciences and some aspects of business which became a catalyst for me wanting to apply the knowledge gained towards policy and planning," says Angela.
Angela's research aimed to explore Canadian mining behaviours in the Philippines.
"My thesis goal was to identify mechanisms that will uphold human and environmental rights, strengthen interinstitutional accountability in Canada and the Philippines, as well as enable and uphold community agency and Indigenous self-determination in the mining industry."
Angela explains that the Canadian mining industry has long been scrutinized for exploitative operations in the Global South.
"Canada owns 75% of the world's mining corporations, which was a really shocking statistic at first; I didn't really understand what that meant because the fact isn't widely publicized," says Angela. "So I learned a lot about how historically,
Canadian multinational corporations have been known for causing extensive ecological devastation, contaminating critical watersheds and exhausting areas of its social and culturally valuable resources."
Angela's research has revealed what some might consider alarming occurrences such as social and environmental disruption in the Philippines. For example, the Philippines is known as one of the deadliest places in the world to be a land defender and activist, with the mining sector being the most dangerous sector globally. Angela believes that permissive Canadian policy is directly tied to the human rights violations occurring under Canadian mining operations in the Philippines.
Their research is directly associated with a critical analysis of Canadian mining corporate social responsibility policies.
"Corporate social responsibility can be defined as a company's commitment to improving community well-being through business practices and contributions of corporate resources. However, the effectiveness of this self-regulated and voluntary approach to accountability for Canadian mining operations abroad has been ineffective in upholding human and environmental rights in over-exploited nations in the Global South" says Angela, and explains the purpose of the research is to influence policy action to ensure the health of individuals, communities, and ecosystems.
"We're trying to increase public awareness on the socio-environmental disasters in the mining industry, as well as lobby the Canadian government to implement binding accountability mechanisms such as human rights and environmental due diligence legislation to ensure corporations are held responsible to their corporate violations extraterritorially."
Although the research is intensely political and eye-opening, Angela managed to find inspiration in obtaining this knowledge and getting involved with the Graduate International Development Student Association and the International Coalition for Human Rights in the Philippines to find a sense of community.
"The burden of knowledge does not lay and rest on individual shoulders. It's through the power of the collective that can really ignite something in you to take action in transforming the devastating realities that we see in this field of research," explains Angela. "Students and activists are encouraged to share their experiences in development research and also be willing to learn, listen and provide a welcoming space to understand that there's power within us to be able to actualize change." 
Share this page
News Topics