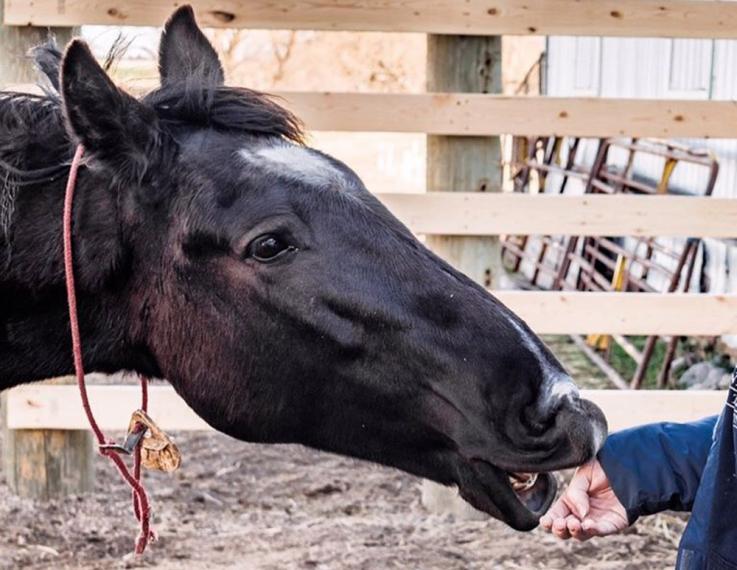 $25 doesn't get you a lot these days. But it got Thomasina Orr a wild mustang.
In 2019, Thomasina had settled into a job she loved, working for Pfera Inc., a tech company that provides software for horse breeders. She had graduated from the equine management major in 2016 of the Bachelor of Bio-Resource Management degree. 
"I was doing less travelling and felt more stable and good in my career, so I wanted a project, one where I could see the rewards," she says.
Her job was a perfect fit, but Thomasina could find herself falling into a rut.