Guelph Centre for Urban Organic Farming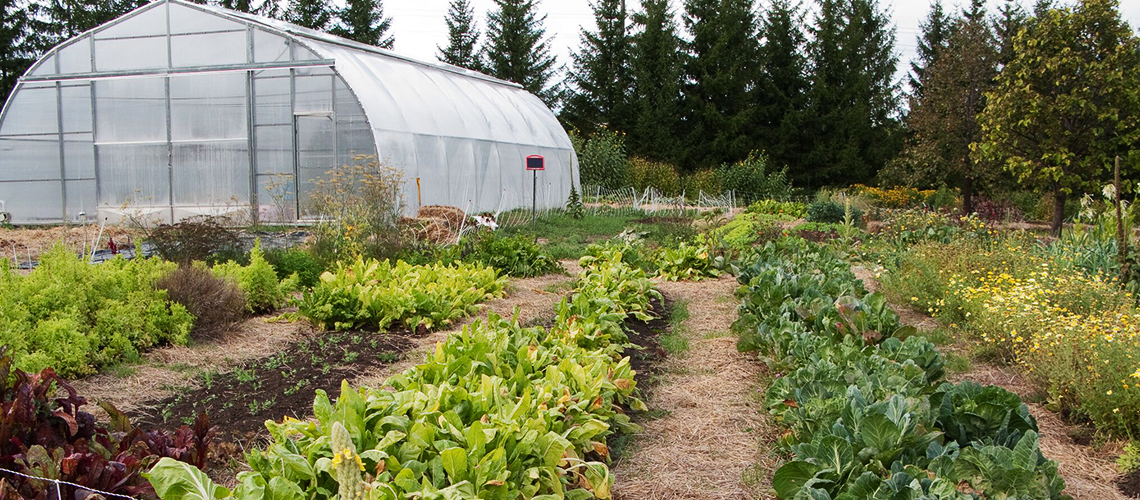 The Guelph Urban Organic Farm (GCUOF) is a one-hectare learning and research facility established by the Ontario Agricultural College within the Department of Plant Agriculture at the University of Guelph.
Research and Learning
Students entering into the Bachelor of Science in Agriculture program share a common first year of core courses. During their first year, students are encouraged to discuss their future plans with staff and faculty to help them decide on one of the four majors, Organic Agriculture being one of them.
The Organic Agriculture major offers students an integrated approach to learning in the rapidly expanding world of organic agriculture. Courses encompass food production, food security, organic processing and marketing, environmental health and rural community sustainability.
Location of the Guelph Centre for Urban Organic Farming
The farm is located off of College Avenue East in Guelph. Driving north on Gordon street, turn right onto College Avenue East. Turn right onto Dundas Lane and then left into the parking lot immediately on your left. The farm entrance is on the East side of the parking lot. Look for our signs.