Meet Marnie, An Animal Science Student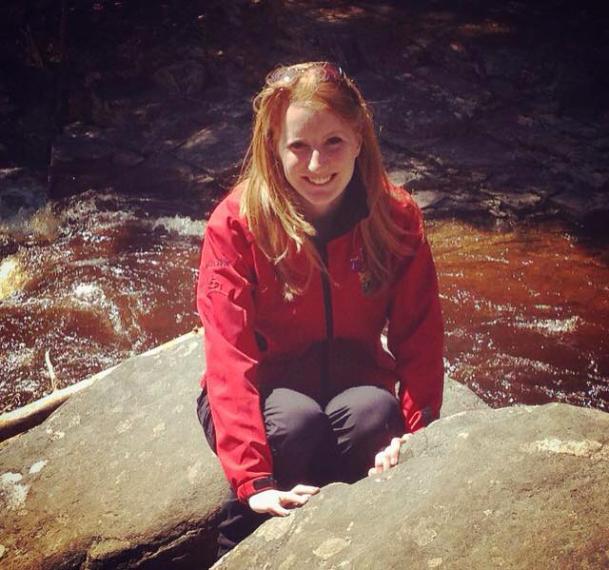 About Marnie McKechnie
Coming from a family of University of Guelph graduates, Marnie McKechnie was always encouraged to follow suit. Now in her third year of the Bachelor of Science in Agriculture - Animal Science program, she loves the campus, classes and city as much as her family did before her.
Program: Bachelor of Science in Agriculture – Animal Science
Year of Study: Third Year
Hometown: Lindsay, Ontario
---
Why did you decide to come the University of Guelph / OAC?
I decided to come to the University of Guelph because the first time I stepped foot on campus I knew it would be home for the next four years. The people here are super friendly and I love how it's a large school, yet campus is contained to a small area; every day you see many familiar faces.
A lot of my family also went to Guelph. My great aunt was one of the first female graduates from the Ontario Veterinary College (OVC), and my mom, aunt and uncle all graduated from Guelph. And my cousin is currently finishing up her last year here. There was a general consensus from all of them about how much they loved Guelph. I knew it was a perfect fit before I even came!
What residence did you live in during first year?
I lived in the Glengarry Tower in East Residence during my first year. It was great because I had a single room, and a common space to watch TV with my suitemates or make food in the small kitchen that came with it.
What do you like best about your program?
I love being in animal science. I love how I get to learn about the health systems and anatomy and physiology of a variety of species. I feel that my education is well rounded and there are many connections to be made within each class that relate to others. Now that I'm in third year, a lot of my labs are hands on with animals. I love knowing that I am applying what I learn in lecture to a real-life situation.
Do you have a favourite class or professor?
My favourite class up to this point has been Animal Health and Production Systems with Dr. Vern Osborne. He's a great prof and the labs for that class were really interesting as we got to go tour different farm operations. So far in my first semester of third year, I absolutely love Animal Nutrition with Dr. Ira Mandell and Farm Animal Physiology with PhD candidate Priska Stahel. Both are extremely interesting courses and I feel like I have learned so much already!
What is your favourite way to procrastinate from studying?
Definitely watching Grey's Anatomy!
What are your favourite events and activities on campus?
I love grabbing a coffee with a couple of good friends and catching up. It's a great study break. I also love participating in the intramural soccer team. Although I do not have time anymore, first year I was a part of the Equestrian Club, which was a great way to get some time in the saddle while I was away at school.
What is your favourite spot to hang out on campus?
I'm definitely a library rat! I love working away at a table near a big window. Food spot wise, I love the Bullring! It's a great atmosphere with even better food.
How do you get involved on campus or in Guelph?
I found my passion with College Royal in first year and I have been doing it ever since. Every year we put on a giant open house for over 20,000 people. It's crazy to think that many people come out to look at our beautiful campus! I love the teamwork aspect of coming together to put on such a wonderful event with so many great friends.
I'm also a volunteer at OVC for the Pet Loss Support Hotline. Owners of pets call the hotline when they are struggling to decide or have made the decision of humane euthanasia. Although it sounds like a sad topic, it's really fulfilling being able to provide a listening and supportive ear. It's also an excellent way to practice and develop communication skills.
Share this page
Find related news by keyword
News Topics