New turf for the Guelph Turfgrass Institute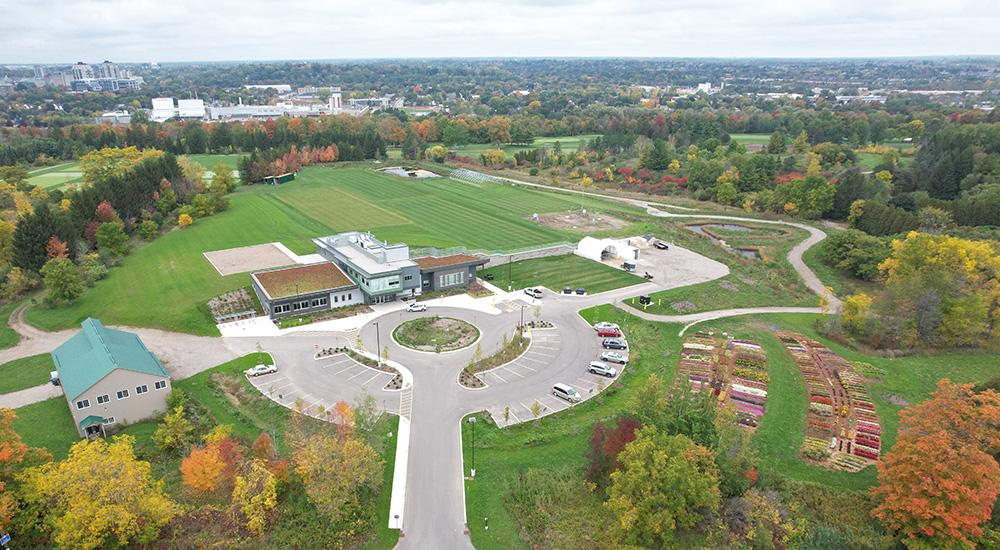 The Guelph Turfgrass Institute (GTI) has been a resource for the Canadian turfgrass industry for more than three decades. Founded in 1987, the GTI began as a partnership among the University of Guelph, the Ontario government and the turfgrass industry. Today the institute operates as a centre of research, education and service.
The institute previously occupied land that was slated for community development. In summer 2021, the GTI officially moved to its new location at 364 College Ave E. 
The move allowed for the construction of a new state-of-the-art research and teaching facility. The new G. M. Frost Research and Information Centre building includes a classroom, a large lecture hall, a spacious boardroom and a scientific laboratory to facilitate collaborative learning experiences, innovative research and specialized services. 
This building is also headquarters for the Ontario Golf Superintendents Association, Sports Turf Canada and the Ontario Turfgrass Research Foundation. 
Occupying about 17 acres, the site contains 14 research plots with different combinations of turfgrass cultivars, mowing heights and soil types. New to the institute are two movable rain-blocking structures to be used for drought trials.
The new GTI facilities continue to support and foster a strong Canadian turfgrass science program, offering degrees ranging from associate diploma to Ph.D. The research grounds, laboratories, diagnostics clinic and study space continue to attract new generations of academics interested in studying turfgrass science here in Canada.
This article was originally published in the LIBRANNI 2022 / Vol. 4
---
Follow @GuelphTurf on Twitter, Instagram, Facebook, YouTube and TikTok.
---
Share this page
News Topics