Trade openness = Environmental emissions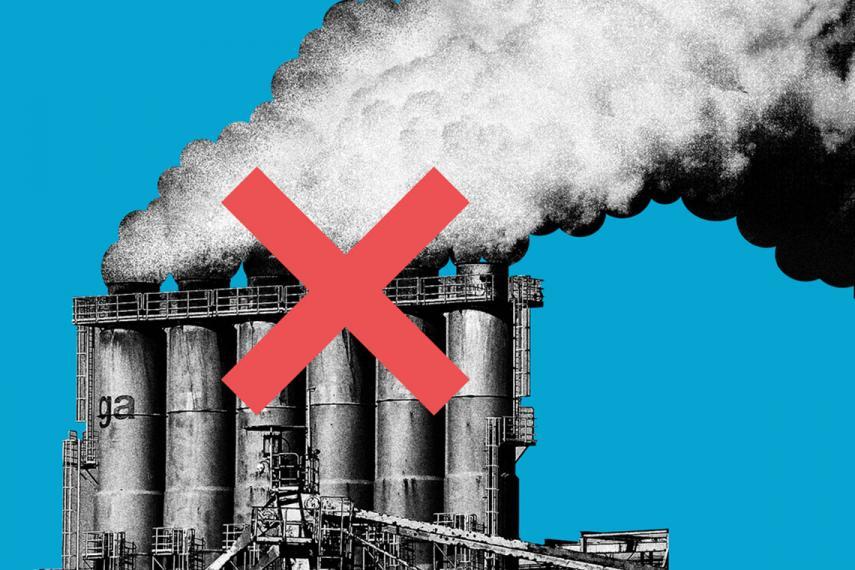 What effect does trade have on a country's environmental emissions?
Despite a large body of research on the topic, there isn't a consensus. Published literature on the topic touts differing results and conclusions.
To set the record straight, Dr. Sylvanus Kwaku Afesorgbor, a professor in the Department of Food, Agricultural and Resource Economics, conducted a meta-analysis of the diverse research published on trade and emissions.
"It becomes very complicated for a policy maker to decipher results that are contradictory," explains Kwaku.
His meta-analysis looked at both imports and exports and controlled for publication bias.
Countries with high levels of trade contribute more significantly to environmental emissions. This reflects the environmental impact of both the production AND the consumption of goods.
"Developed countries are maybe not the ones producing the 'bad' goods that are causing environmental emissions to rise, but they are consuming it in terms of import," Kwaku says. "We create the market for them to pollute the environment."
Kwaku explains that a popular belief is that developed countries contribute less to emissions due to their stricter domestic environmental regulations. But that doesn't account for their consumption of imported goods.
"Most of the environmentally bad goods are imported by developed countries. It's very important to understand that there is a demand for this transfer," Kwaku says.
Simply put, when Canadians purchase "dirty goods," they are just as responsible for the environmental impact as the country that produced them.
Kwaku believes understanding this relationship is important for positive change.
"We need to know the source of the problem before we can solve it. We know trade is good, but there are some harmful consequences that come through trade which need to be addressed," says Kwaku.
"Developing countries have enough problems to deal with. They are looking to Western countries to uphold environmental commitments."
He points to Canada as an example of how governments are recognizing the impact of trade and attempting to lessen their environmental impact.
"When Canada is signing a free trade agreement, most often you see that there is a requirement for an environmental impact assessment," Kwaku explains. "If you are a signatory to a free trade agreement with Canada, it means that Canada is indirectly bringing you on board to also protect your environment. This is one way to solve the issue."
He adds that consumers can lessen the environmental impact through their purchasing power as well. Before Kwaku's meta-analysis, Canadians may have been able to deny a connection between their consumption of cheap goods and the climate crisis. But the verdict is clear, he says.
"Trade contributes to environmental emissions. There's no two ways about it."
---
This article was originally published in the LIBRANNI 2023 / Vol. 5
Read more LIBRANNI articles: 
Share this page
News Topics