Meet Chloe, Food Science Student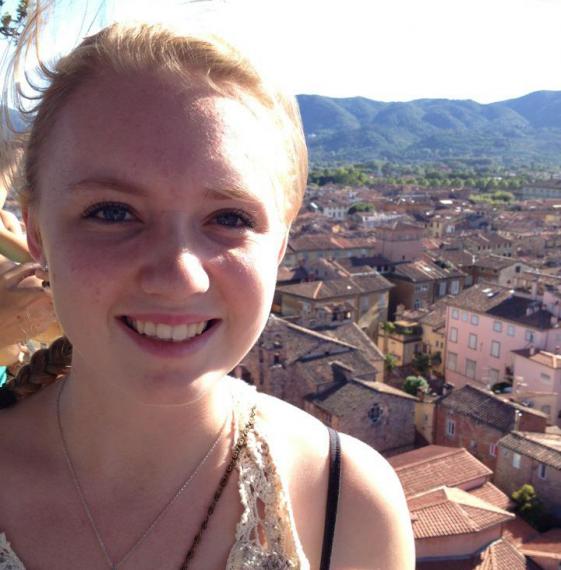 About Chloe Van Acker
Chloe Van Acker is a first year student in the Food Science major of the Bachelor of Science program. She comes from a family of proud OAC graduates and is continuing the family tradition with her interest in food production and product development. Chloe gives us her "first year" perspective on what events to attend, where to eat on campus and where to hang out in Guelph.
Program: Bachelor of Science - Food Science - Co-op
Year of Study: First year
Hometown: Guelph, Ontario
---
Why did you decide to come to the OAC/Guelph?
I decided to come to Guelph for many reasons. The campus is beautiful, the food is fantastic and both my parents were OAC grads. I also know that Guelph has a lot of connections with major food corporations and companies.
What do you like best about your program?
I really like that my program offers a co-op option. Even though it's an extra year, I believe it is extremely beneficial to make connections as well as gain experience outside the classroom while I am still a student.
Do you have a favourite class or professor?
My favourite class right now is Sociology because it is out of my comfort zone. I'm learning about another side of the "real world" other than the real world applications of chemistry, physics and calculus.
What are you planning to do after graduation?
I plan to begin a career with a food production company such as PepsiCo or Loblaw; many food companies are based in Ontario, which is a bonus. I plan to work my way up in the product development area.
Do you have a summer job planned?
This summer I have a job with the Department of Plant Agriculture at the university. I will be helping graduate students with their thesis studies by counting, planting and observing bean crops.
What are your favourite events/activities on campus?
Orientation week was fantastic, the pep rally and boogies were easily the best part. I also enjoyed the Tractor Tug for Tots.
How do you get involved on campus or in Guelph?
I am currently taking a dance class at the Athletic Centre.
What is your favourite way to procrastinate from studying?
Dance parties and watching 'The O.C.'
Where is your favourite spot to hang out on campus?
The common room of my suite in residence is the best place to hang out. I have twelve suite mates so there is always someone there! As for eating, the food at Creelman Hall is my favourite.
Do you have favourite spots in Guelph?
The Red Brick Cafe downtown is my favourite spot in Guelph. I can study there, grab a coffee with a friend or just hangout and read! It's the perfect little escape.
Share this page
Find related news by keyword
News Topics