Meet Scott, OAC Student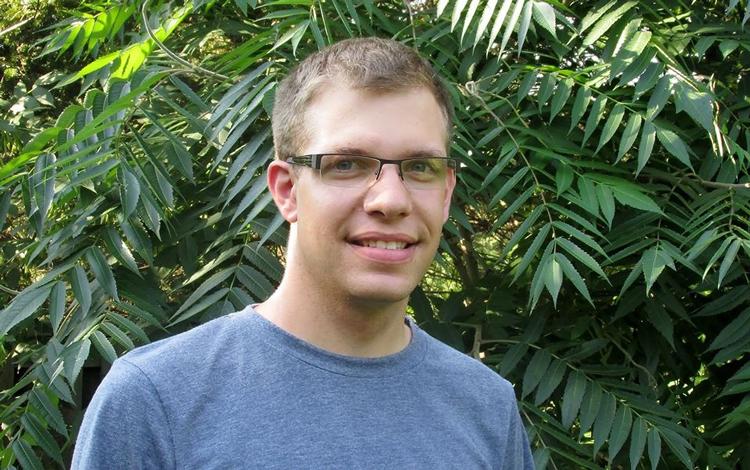 About Scott Speers
In his first year, Scott Speers enthusiastically participated in everything OAC and the University of Guelph have to offer. Thankfully he was also enthusiastic to share his advice on how other new students can get the most out of their time as a new Food and Agriculture Business student.
Program: Bachelor of Commerce - Food and Agriculture Business
Hometown: Belmont, Ontario
Year of study: Second Year
---
Why did you decide to come to the University of Guelph?
From the first time I took a campus tour, I knew I wanted to come to Guelph. The amazing campus was what first drew my attention, but what I found really special about Guelph was the OAC. The OAC brought a small community style atmosphere that I was used to at home, as well as being part of the larger University. The faculty and staff are great, and actually care about every student. Also, the amount of other students that you meet is amazing. You don't just meet the people in the same class as you. Everyone knows everyone, that's why I chose the OAC.
What do you like best about your program?
The best part of my program would have to be the variety that Food and Agricultural Business offers. As an agriculture student and as a business student, we get to choose our electives based on what we are interested in. If we want to take more specialized business courses like economics and marketing courses, or more agriculture specialized courses like crops and science courses, we have that option. One of my favourite courses has been Agriculture Economics with Prof. John Cranfield. The course combines both my interests of business and agriculture and studied the economic impact of agriculture. Another great part of taking courses within the OAC is that the professors are always there to help. You're not just another student to them and they want to help you succeed.
What residence did you live in during first year?
In my first year I was originally put in a triple room in Mills Hall. I found that I had nothing in common with my roommates, so I transferred to South Residence, Mountain Hall. I was a short walk to friends and food, and it was great when you had questions about homework; you were always close to someone in the same program as you. Living in residence is a first year experience that I highly recommend.
What is your plan after graduation?
It's hard to say this early in my university career. I would like to end up working for a business in either the finance sector or the agriculture equipment industry. There are many opportunities in agriculture.
How are you keeping busy this summer?
This summer I am working for Farms.com and the AgBuyers Guide. I am working with agriculture equipment dealers and helping them with their online advertising. My job involves a lot of travelling across Ontario, which is awesome because I get to see different parts of the province that I have never seen before.
What are your favourite events and activities on campus?
My favourite event during the school year is Aggie Pub that happens every Wednesday night. It's a great night to bring out the cowboy boots, and two-step around the dance floor and every week is a different theme. College Royal is my other favourite event on campus. It's a great time of year with activities being run all week. The activities like log sawing competition, tug of war and square dancing are different and major hits.
How do you get involved on campus or in Guelph?
Currently I am involved with the Student Federation of the Ontario Agricultural College as the Class of 2016 President. The best part of coming to the OAC is being an Aggie. Being an Aggie is a reputation; we are known for our crazy spirit and the numerous events run by our student organization.
There are many clubs to get involved in to fit everyone's interests. Clubs like Beef, Swine, Dairy and Crops; everyone can get involved with programs they are interested in. Also there are various events and class challenges that are planned for OAC students that get people involved, and to meet other students.
What is your favourite way to procrastinate from studying?
I never procrastinate! ...That's a lie. Generally, when I'm not studying or doing homework I can be found hanging out with friends, most likely with country music playing loud.
Where is your favourite spot to hang out on campus?
The best place to eat is no secret, Creelman. Fresh breakfast, right off the grill, or the stone-oven fresh baked pizza are the best options. The OAC Aggie Lounge is the best spot for OAC students to hang out. There is always someone there to talk to and it a good place to find the Ontario Farmer on Tuesday mornings.
Do you have favourite spots in Guelph?
My favourite spot in Guelph is the parks and trails. My favourite trail is the Hanlon Creek Conservation Area. It is a nice spot to go for a bike ride or a hike, and you are almost guaranteed to see some wildlife.
Share this page
Find related news by keyword
News Topics