Starting from scratch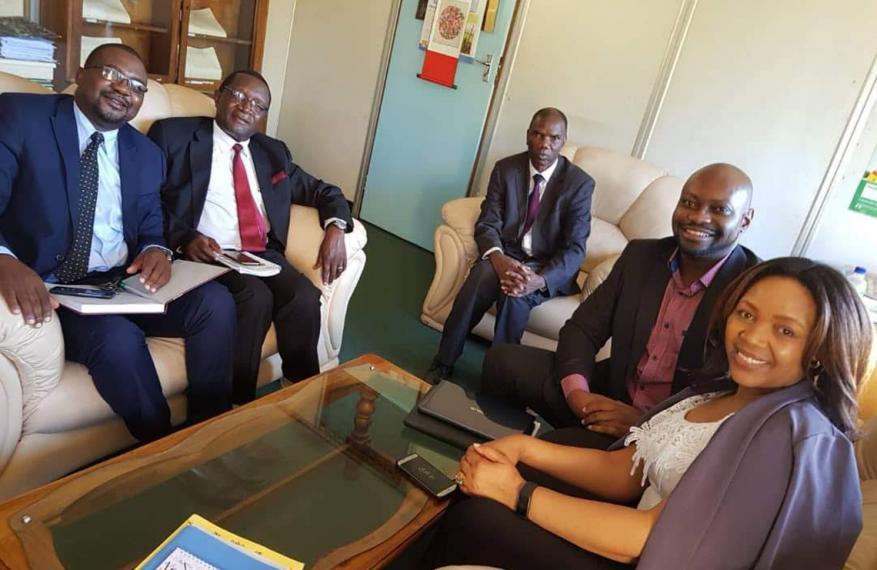 "One minute you have it all, and then you find yourself with nothing."
Tendai Wilkerson didn't own land in Zimbabwe when the government heated up its land reform policies, but she did lose everything.
Tendai's employer, HSBC Bank, closed-up shop in the late 1990s over fears that it would not be able to repatriate its profits. Atrained lawyer, she found herself unemployed with no job prospects amid economic collapse.
"I was feeling let down by my own country," she says. "I had a strong sense of entitlement. I felt that as an educated Zimbabwean, I had every right to gainful employment and a good life".
The new land reallocation program upset the country's agricultural infrastructure. Within a short time, Zimbabwe was transformed from the "bread-basket of Africa" to a net importer of food.
The program resulted in some white farmers being removed from land that they owned or leased. The intent was to address imbalances in land access and ownership that had existed since colonization. This unfortunately resulted in drastic drops in yield, an economic crash and a flight of foreign investment from the country.
The appropriated farmland was given to black Zimbabweans, but many lacked the training or experience to productively farm the land. And as the white farmers left, they took with them four generations of agricultural knowledge.
"The government thought anyone could just take over a piece of land and somehow know what to do, but it takes training," says Tendai.
She also eventually left Zimbabwe and moved to Canada. The single mother of three worked in various legal positions while thinking about how she might return Zimbabwe one day. She wanted to attain knowledge that would help her country.
"I decided, if I were ever to go back to my country, I want to go back with a full understanding of what agriculture is all about."
First she needed to learn about agriculture.
She enrolled at Ridgetown Campus to learn the fundamentals of primary production and completed her Associate Diploma in Agriculture in 2007.
"I didn't want to sound like a politician when I returned… I wanted to have some solid backing to what I was doing," she explains. "I also wanted to try and improve the fate of those people who had all lost their employment."
After graduation, she had to wait more than a decade to apply her new skills.
A recent change in government in Zimbabwe brought a shift in perspective and doing business in the country, she says. The head of state was saying all of the right things. She saw it as her cue.
In early 2018, she created Capital Breeds Zimbabwe to help small scale family farmers develop thriving swine, cow and goat dairy and sheep farming operations.
She began lobbying governments in Zimbabwe and Canada to help the new organization.
This October she returned to Zimbabwe to sign an agreement with the agriculture ministry to lease an agricultural training college owned by the federal government. The mandate? To develop a livestock breeding centre of excellence for small and large ruminants.
Tendai negotiated a 15-year enewable lease on the land, and the government will provide basic infrastructure and development.
She's developing a curriculum with current and retired university professors, including Dr. Paul Luimes from Ridgetown Campus.
Before the core group of animals arrive, plans are underway to have solar panels in place to alleviate the issue of prevalent power outages.
The centre plans to produce its own livestock feed, and the first crop was slated for planting in November. That's also when Tendai's hoping they will be ready to accept students, focusing on women.
"It is so tragic. I am not talking about uneducated women in rural areas [that are unemployed], we have young women holding agriculture college diplomas who are looking for special skills to enable them to participate in the global market. These agripreneurs are future employers," she explains.
"When you give a woman resources, you are giving [those resources] to a community. I also think women are more empathetic to environment and community needs."
She points to the fact that many of the unemployed women in the country have an education, showing their determination and capacity to understand the concepts of quality and learn agricultural practices.
"They are determined; they will not let us down. They have the passion."
Tendai hopes to focus efforts on producing products that can be consumed locally and also be exported to neighbouring countries. They will begin with milking goats.
Capital Breeds has secured the rights and approvals to import embryos from Canada and export to other countries, which is a rarity in Africa. The program will focus at breeding high value dairy goats, dairy cows and sheep.
"In south or central Africa, we are the only country that can receive live animals from Canada because we have all the paperwork in place."
This is a major win for the organization and for the whole region, where extremely high demand for milking goats means most producers are on waiting lists for new breeding stock.
"Just focusing on dairy goats alone, there is such an untapped market," says Tendai. "There is so much demand. Even starting small, we can make a big ifference. We will focus on training and producing milk products, semen and live animals for sale."
This article was originally published in the LIBRANNI 2020 / Vol. 2
Read more:

 

Learn more about OAC research:
Share this page
News Topics