Students Improving Life: David Westerveld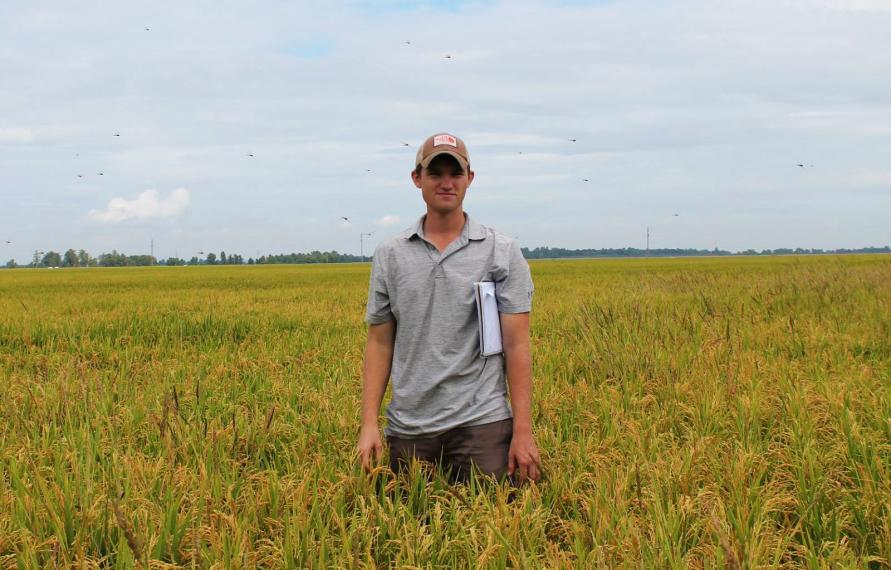 David Westerveld, honours agriculture student, is improving life through his leadership and desire to improve the agri-food system.
As one of two students who were recently chosen as the 2018 Canadian Seed Trade Association (CSTA) Future Influencers, David is a student to watch. He is currently in his fourth year of the Bachelor of Science in Agriculture, Honours program, and will continue his studies while pursuing an M.Sc. focused on weed science.
David has been involved in various student groups during his time at the University of Guelph (U of G). He is the current president of both the Student Federation of the Ontario Agricultural College (SFOAC) and the OAC Soil and Crops Club. Spanning beyond student groups, David also pursues opportunities to hear from industry experts through lectures put on by the Department of Plant Agriculture and Department of Food Agriculture and Resource Economics.
With his passions for leading and learning, David jumped at the opportunity to be known as a future influencer and participate in such a dynamic conference like GrowCanada.
The three-day conference held in Ottawa, offered multiple networking opportunities as well as presentations from various experts in the Canadian agriculture industry. They discussed various topics from policy and regulations, to Canadian railway issues. A part of his responsibilities as a CSTA Future Influencer was that after each speaker, David had 90 seconds to give everyone his reflection on the presentation.
"It was definitely nerve-racking at first," said David, "but it was a great opportunity to work on public speaking and the audience is very supportive and understanding".
David says that's one thing that really impressed him about this conference, "how many industry members had an interest in the next generation of agriculture and the different perspectives that come with that."
The GrowCanada conference had industry group representatives along with many private company executives. These are the people who are making decisions and changes in this industry, and David had the honour to interact with them.
Looking back on the conference, David found the networking opportunities most valuable and appreciates all the people he was able to meet. He was able to build upon his active listening and presentation skills, as well as gain insight on how agriculture issues differ across Canada.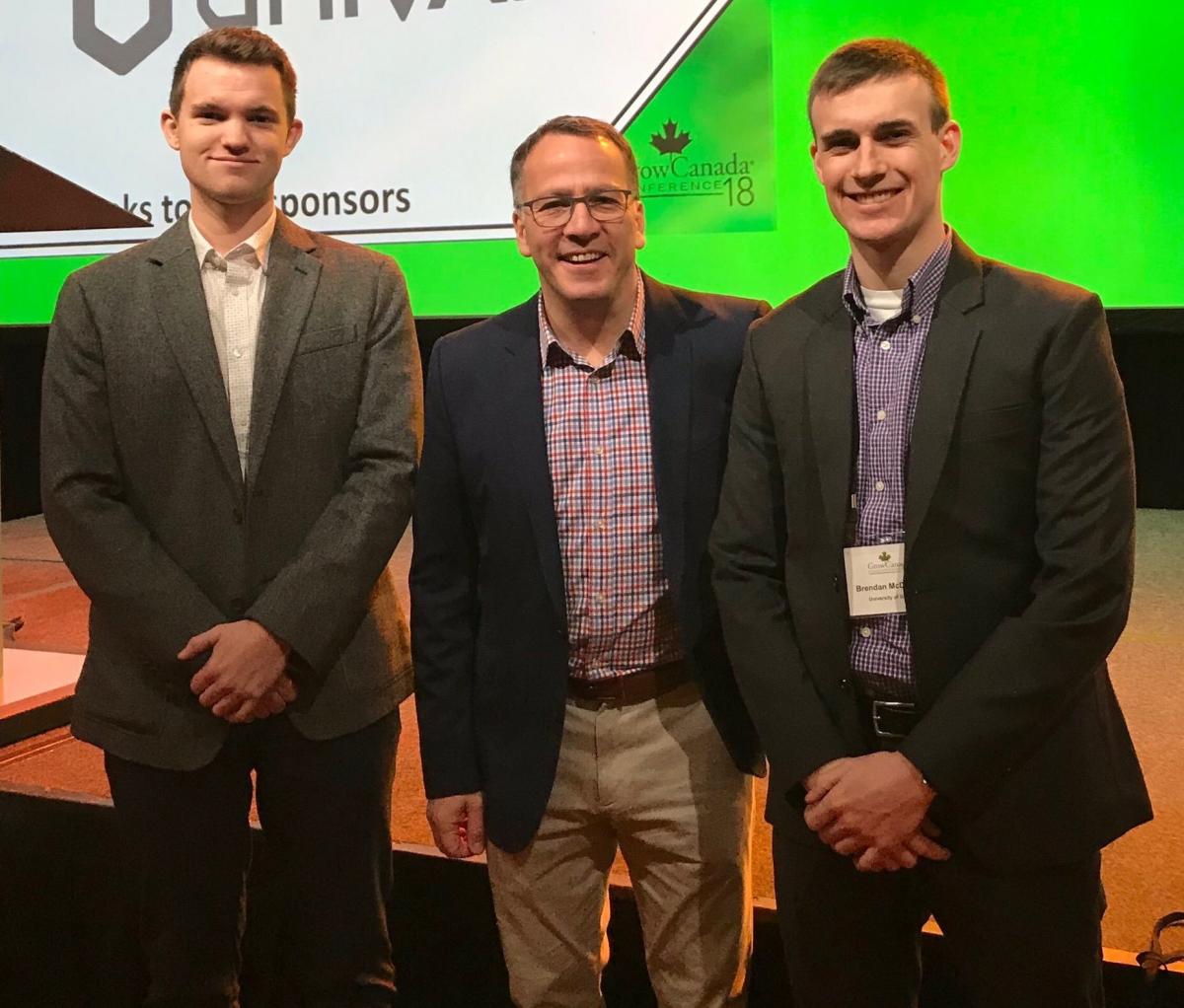 Not originally from an agricultural background, David had his first taste of farming when he started helping on a standardbred breeding farm, and then got a job milking on a nearby dairy farm in high school.
These experiences led to an interest in animal sciences and sparked his dream of becoming a vet. Beginning his undergraduate degree in animal biology, he soon switched in to the honours agriculture program to explore his other interests in agriculture.
The first-year agroecology course with Prof. Clarence Swanton, peaked David's interest in plant sciences and he soon joined the OAC Weeds Team. His passion for weed science developed further through various summer jobs with Sylvite, BASF and Maizex.
David used his summer jobs as an opportunity to further explore the world of weed science and agronomy to gain as much knowledge as he could from managers and co-workers. He believed that these summer jobs were an opportunity to try new things and enhance his learning.
Although some students stick with the same summer job year after year, David believes it is more valuable to try a different role each summer. From crop scouting, to research, to agronomy and sales, David found these experiences invaluable for professional and personal growth moving forward.
However, competing with the OAC Weeds Team at Virginia Polytechnic Institute and State University and the ACDS Research Station in New York State for two years in a row, is what really solidified David's interest in weed science. Seeing how many people were interested in such a specific field and knowing how often it's changing, are reasons this became a promising career outlook for David.
"I don't think anyone's ever going to fully conquer weed science," he says, "because it's always changing, there's always going to be resistance issues, new chemicals, and new demands put on by the consumer and government."
After completing his undergraduate degree this spring, David will be pursuing a M.Sc. in Plant Agriculture with a focus on weed science with Dr. Peter Sikkema at U of G's Ridgetown Campus. Upon completing this, he then hopes to work in the industry, and explore agriculture in other provinces or countries. David has also always dreamed of having his own farm one day, and still sees that as a future possibility.
| | |
| --- | --- |
| | Read more: |
| | Read more: |
Share this page
News Topics