Meet Annia Lewis, Environmental Management Student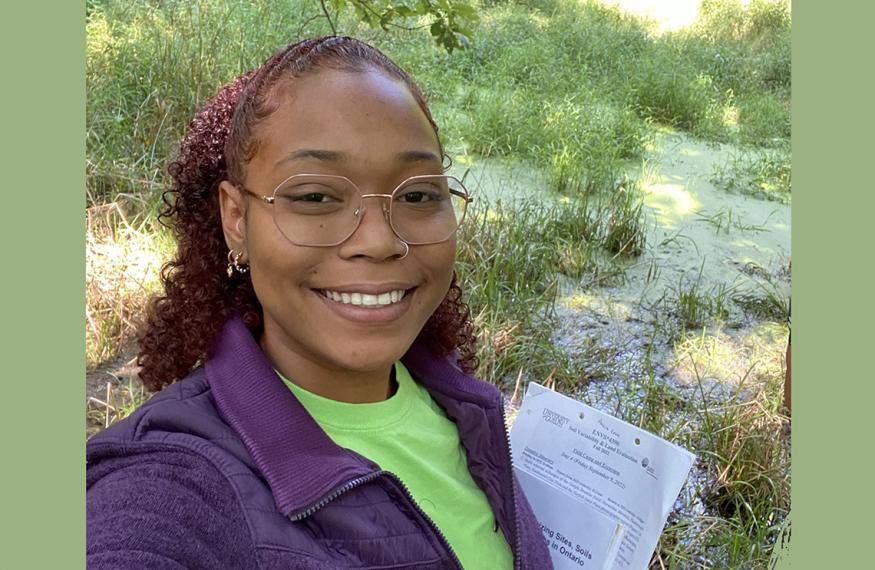 About Annia
Delicious food and a beautiful campus? What's not to love! Those two things combined with the uniqueness of the environmental management program made choosing U of G an easy decision for Annia. Hailing from Trinidad & Tobago, she came to Canada to pursue her interests in sustainability. As an avid environmentalist, Annia loves to explore the Arboretum and enjoys the hands-on experiences in her courses.
Program: Bachelor of Bio-Resource Management (BBRM)- Environmental Management
Year of Study: Fourth Year
Hometown: Trinidad & Tobago
---
Why did you decide to study at the University of Guelph (U of G)?
I chose to pursue my studies at U of G because of the uniqueness of the environmental programs, popular campus food and high rating among international students. The BBRM program was a program unlike any other in my program search, combining both the environmental sciences and business management. Also, seeing the delicious comfort foods in the U of G Viewbook and knowing that other international students rated the institution highly really made choosing U of G an easy decision.
What inspired you to study environmental management?
I have always been passionate about the environment. Having studied environmental science in high school and volunteered at the local Green Market in my hometown, my environmental interests were very piqued, and I wanted to become an active advocate for sustainability. Finding out that the environmental management program at U of G enables me to improve corporate sustainability made me feel like I had found my career niche.
What do you like best about your program?
I enjoy collaborating with peers in my program. As a result of the BBRM program being a relatively small program, you are able to form close-knit connections and a sense of community within your program.
What has been the most exciting thing you've done in a class?
My most exciting experience has happened at the start of this semester for ENVS*4390 (Soil Variability and Land Evaluation) where I had a 4-day field trip sampling soils from the Arboretum and throughout southern Ontario all the way to Simcoe. Dr. Richard Heck, the instructor, is a very knowledgeable and passionate pedology professor and made learning about various types of soils a very fun and hands-on experience.
Do you have a favourite class?
My favourite class so far would have to be Introduction into Environmental Microbiology ENVS*2080 with Dr. Jacqueline Goordial. I completed this class remotely in Trinidad during the pandemic in 2021 and the content was especially interesting and engaging. It was the first time I learned about microbial populations. In my labs I had to make a Winogradsky column and observe how to streak agar plates; the course content delivery was very practical.
What is your favourite spot on campus?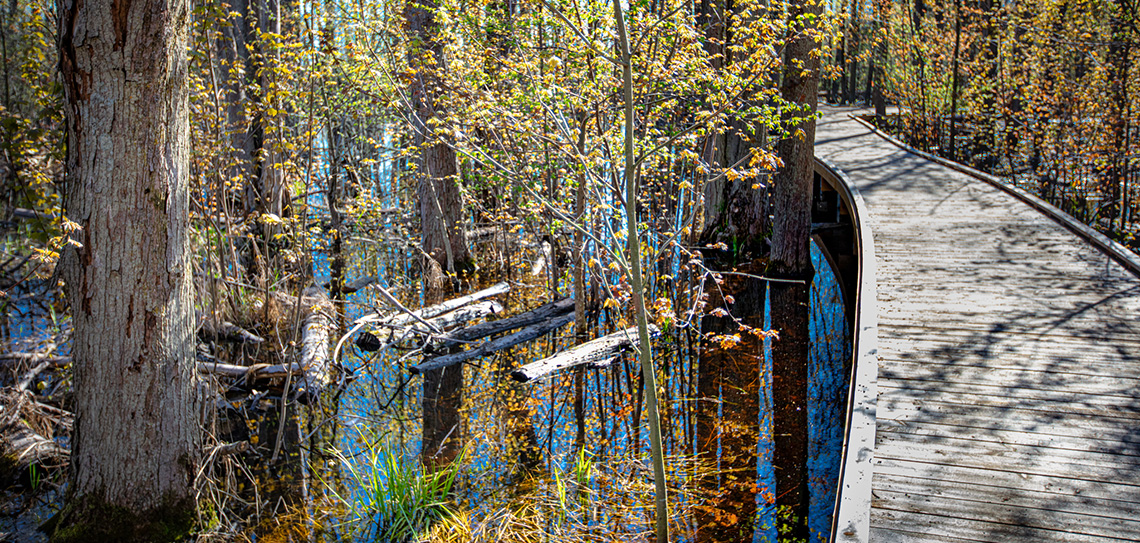 My favourite spot on campus is the Arboretum. It's an area where I have enjoyed leisurely walks to mentally destress but also a place that I've enjoyed practical learning such as tree identification for my Forest Ecology class (ENVS*4350). With 400 acres of land dedicated to tree conservation and teaching, the Arboretum is such a great green space for all to enjoy.
What advice would you give to incoming students?
Self-management is a very important skill in university, so I recommend using a planner or your Outlook calendar to plan your week and stay up to date with deadlines. Also ensure that you make time weekly for yourself; whether you prefer to go the gym, for a walk or to watch a movie, please ensure you make time in schedule to decompress and establish a work-life balance.
---
Discover more student Q&As: Meet Emilia Traxler, Environmental Management Student, Meet Riley, Environment and Resource Management
Related programs: Environment and Resource Management, Environmental Sciences
Share this page
News Topics