Information for Applicants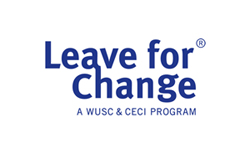 University of Guelph Leave for Change (L4C) program participants have the opportunity to embrace an adventure of a lifetime, volunteering their talents and skills with Uniterra partners in developing countries.
Eligibility Criteria
The Leave for Change program is open to University of Guelph staff and faculty who meet the following eligibility criteria:
Be a regular full-time employee or faculty member of the University who has successfully completed their 1 year probationary period at the time of submitting the application.
Must be a Canadian citizen or a permanent resident.
Have no criminal record (This is a Department of Foreign Affairs, Trade and Development Canada requirement).
Be in good health. You must be eligible for the Leave for Change insurance program.
Be able to receive the following vaccines: Hepatitis A, Hepatitis B, Malaria, Meningitis, Yellow Fever, Typhoid, Polio (if necessary).
Commit to a specific volunteer mandate with a partner organization in one of the Uniterra countries.
Agree to take part in a two-day pre-departure training and half-day post trip debriefing.
Agree to participate in post-trip University of Guelph Leave for Change events (e.g., presentations, panel events).
Have enough vacation or personal leave time to participate in the program.
Be an active University of Guelph employee at the time of the volunteer opportunity with Uniterra.
Be able to complete the mandate before February 1, 2020.
How to Apply
Complete the full application package and email it to Amélie Sylvain by February 25, 2019.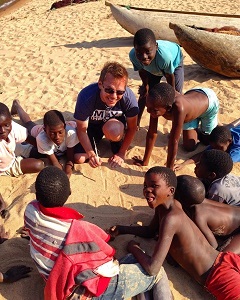 The full application package includes:
Your completed Applicant Information Form
Your cover letter sharing your motivation for participating in Leave for Change
Your résumé
Leave for Change Positions
Uniterra maintains a list of Leave for Change positions on their website.  Please click on the map under the heading "Discover our Available Positions" to see a small sample of volunteer assignments and review them. These positions represent just a small percentage of the skills and knowledge from which Uniterra's local partner organizations could benefit. If you do not see a position that matches your skill set, do not be discouraged. Consider the skills and knowledge you have from work, volunteer, and other experiences (e.g. facilitation & training, additional languages you speak, areas of expertise) and apply anyway. In your cover letter, please include the professional skills that you think you could contribute. If you are selected for an interview, the L4C Program Manager will provide you with additional informational about the possible positions that would match your skills and experience.
If you have questions about the application process or about the volunteer experience, you can connect with a past participant, or email Human Resources. 
Key Dates & Events 2019
Recruitment Period Launches

 

January 2019

Application Deadline

 

Feb 25, 2019

Candidates will be contacted for interviews

 

Feb 27-28, 2019

Interviews
Short-listed applicants will be interviewed by representatives from Uniterra and University of Guelph. These in-person interviews normally take place during regular working hours.

March 4-5, 2019
Successful Applicants Announced

March 21-22, 2019

Pre-departure Orientation
Successful candidates must attend a mandatory two-day pre-departure training and orientation session. The session is run Uniterra and the Centre for Intercultural Learning. This session typically occurs in Toronto. The orientation is critical to participants, as it includes cultural protocol, what to expect, oversee resources, expectations of your volunteer role, and other vital information for your volunteer trip.

 

May 4-5, 2019  

Volunteer Assignment (3-4 weeks)
The timing of your volunteer assignment will be determined by your availability and the schedule of the partner organization with whom you will volunteer.

 

June 2019- February 1, 2020

Debrief with Uniterra & Human Resources
As a means to continuously ask for feedback and evaluation, we have a debriefing for each participant, one month after return to Canada.

A month after return date

Public Engagement Activities
Participants are asked to give back to the University by sharing their Leave for Change experiences with the University community during and after their volunteer experience. Participants will be provided with training to set up a blog so they can post brief blogs and pictures while on Leave for Change. Participants are also asked to share their experience within 4-6 weeks of returning; in the past participants have created photo displays, presentations, talks, or participated in panel discussions.  Having one-on-one conversations about your experiences with other UofG employees tends to have the biggest impact in convincing them that they have the skills and experience to be able to make a difference through Leave for Change.

Upon return and ongoing