Meet Shing-Tian Ma, Food Industry Management Student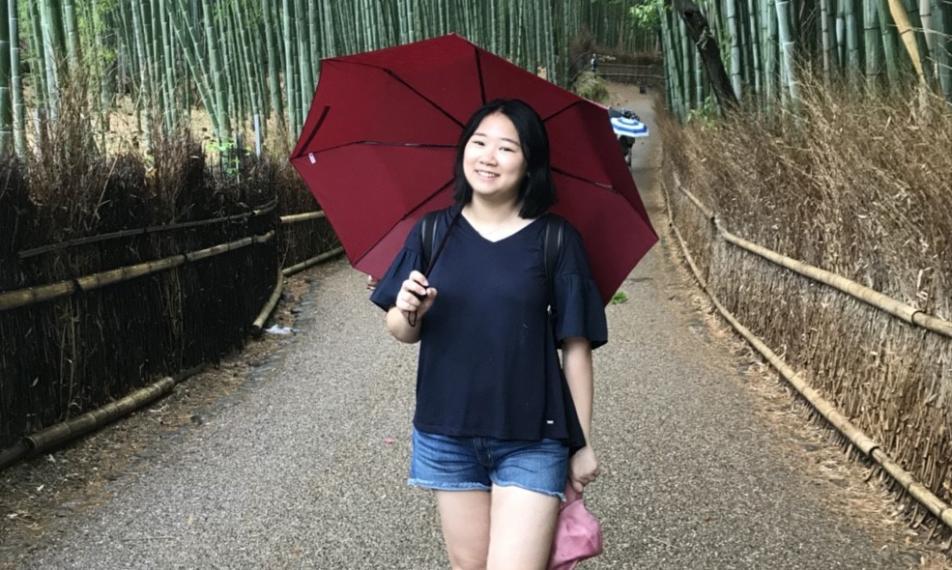 About Shing-Tian Ma
Program: Bachelor of Bio-Resource Management - Food Industry Management
Year of Study: Fourth Year
Hometown: Toronto, ON
Shing-Tian Ma is a fourth year Food Industry Management (FIM) student. She believes the blend of business and science in the FIM program is the perfect academic mix for her career goals. With the combination of knowledge in food science from a previous college, and her hands-on managerial training at the University of Guelph, she dreams of making an impact in the food manufacturing industry.
---
Why did you decide to study at the University of Guelph (U of G)?
U of G is a university that is well known for its food programs. Since I already have a food science background from college, the food industry management program appealed to me because it integrates both business and food science.  
What do you like best about your program?
As a Food Industry Management student, we take both Food Science and Food, Agricultural and Resource Economics courses. Through these courses, I can learn about the food industry from both a scientific and economic perspective. Since the program is still new, there are only a few students in the program. However, most of the students know each other well which creates a strong community within the program. 
Do you have a favourite class or professor? 
It is hard to pick just one class! Overall, classes in the upper years are all my favorite since you get to know the students and professors on a much deeper level and there's more hands-on involvement. For example, in fourth year, I picked Dairy Processing (FOOD 4400) as an elective course. In this course we got to make and taste different types of ice cream and cheese. Another course that I really enjoyed was Supply and Value Management (FARE 3320) where I got to learn about all the decisions that are involved in the food industry. 
What residence did you live in during first year? 
I lived off campus during my first year. 
Where is your favourite spot to hang out on campus?
Creelman, which is a dining hall on campus, is one of my favorite spots. Creelman offers many varieties of food that can satisfy any craving you may have. It is also a great place to spend time with your friends while enjoying delicious food!
What is an unforgettable university experience you've had?
One of the most unforgettable experiences I've had at U of G is the pep rally during Orientation Week. All the residence and off campus students got together to show the spirit and excitement of joining the Guelph community. I highly recommend new students to attend because it is truly a great experience that all the O-Week volunteers put together every year. Not to mention it's a great environment to make some new friends!
Do you have favourite spots in Guelph?
My favorite spot in Guelph is the Guelph Farmers' Market where I get to buy all kinds of produce from the local farmers. 
What is a hobby that makes you happy, or relieves stress?
I like to participate in one of the classes that the gym offers. There is such a rich variety of sports and workout classes at the gym where I am able to learn and be active at the same time. 
What are your plans or goals after graduation?
After graduation, I plan to continue working in the food manufacturing sector. Since I have experience in quality assurance, I believe that the additional knowledge I learned from U of G will allow me to better understand the different aspects of food manufacturing in the industry. I hope to contribute to food being safe and efficiently managed. 
Knowing what you know now, what piece of advice would you give to your high school self?
No matter where you go, get out of your comfort zone! Make some friends! There is much more out there that is waiting for you to explore! You will never know if you would enjoy something if you never tried. School is important, but so is enjoying the university life!
What's one fun fact about yourself?
I have traveled to 15 countries across Asia, Europe and North America. 
Share this page
News Topics