Celebrating Canada's Agriculture Day
"Let's raise a fork to the food we love and the people who produce it! This February, celebrate Canadian agriculture and food both online and with friends, family and co-workers, and let everyone know how you feel about this awesome industry." -Canada's Agriculture Day website
Canada's Agriculture Day 2022 is on February 22. To celebrate we asked our students about the importance of agriculture. Here is what they had to say:
Pimpisa Prasitnaraphan
Undergrad student, food industry management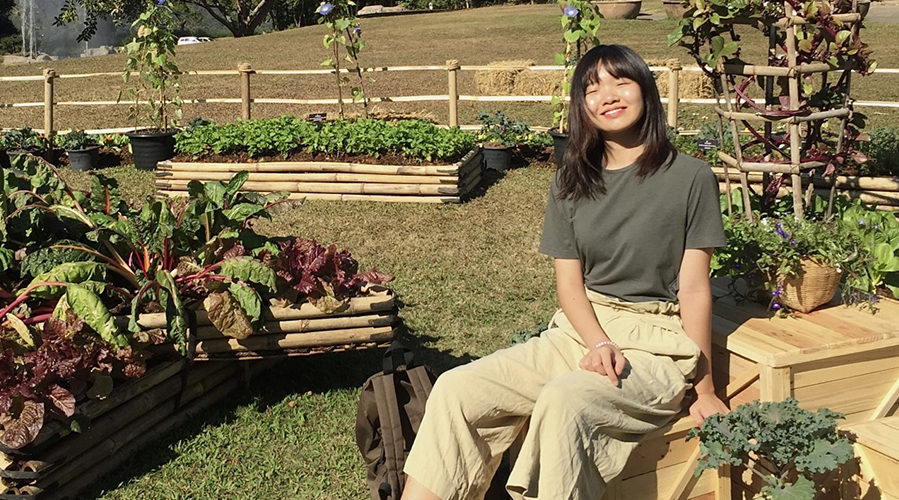 What is your favourite thing about agriculture?
My favorite thing about agriculture is the variety and diversity of produce, and the processes required for them to become the food that we eat every day. Agriculture is the most fundamental stage of the food supply that provides us with raw materials. It is fun to source what we consume and learn more about produce. Not only does agriculture provides us with the commodities we need, but it also provides job opportunities for people and brings the community together.
What is your favourite food?
One of my favorite foods that I could eat every other week is probably fried chicken. Everyone loves an easy and delicious fast food meal, but not many people show interest in the poultry industry, which is the main provider of raw materials for making this dish. In 2020, Canadian chicken production generated over $2.8 billion. There were also around 2,800 chicken producers in Canada alone! The estimated average of chicken meat produced by each producer per year was 258,285 kilograms. Now that I think of it, the Canadian poultry industry has been producing a huge amount of chicken for domestic consumption and international exports each year.
Kyle Farquharson
Undergrad student, honours agriculture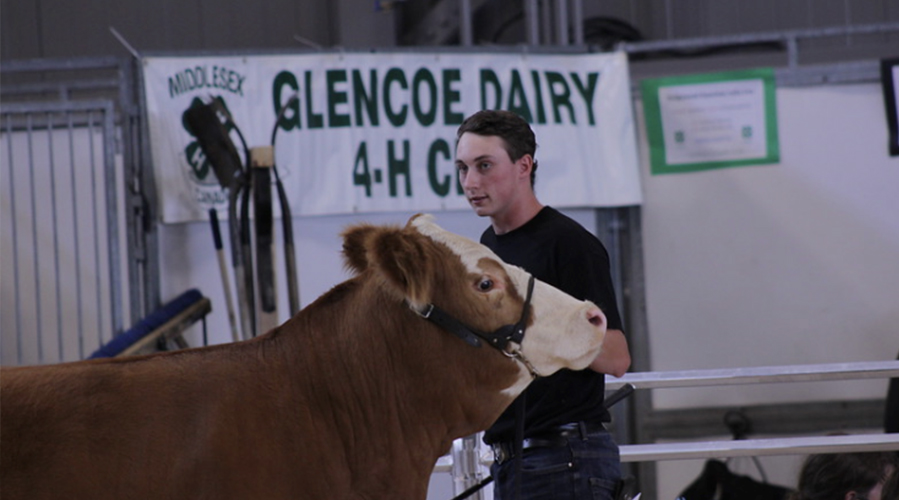 What does agriculture mean to you?
Agriculture is a powerhouse industry that means the world to me, being a part of the industry is like being a part of a family. As a group, we produce sustainable and affordable food for everyone around the world to enjoy. Not everyone sees how the agriculture industry is run and how their food is produced. A day like Canadian Agriculture Day is a chance for everyone to learn more about the agriculture industry. Agriculture is an industry that is constantly growing and innovating and always has a bright future for everyone involved. This is why agriculture means family and innovation to me.
What is your favourite food?
Milk is one of my all-time favourite foods. I have grown up drinking it at every meal and I will continue to drink it. It's not just the health aspect for why I love milk, it's also the idea of supporting fellow Canadian farmers and using their products. I also enjoy going to the blueberry and raspberry patch around the corner from our farm, just seeing all the beautiful fresh fruit is something amazing and snacking on a couple while picking the rest. The agriculture industry is truly an amazing industry.
Alexa Hill
Equine care and management diploma student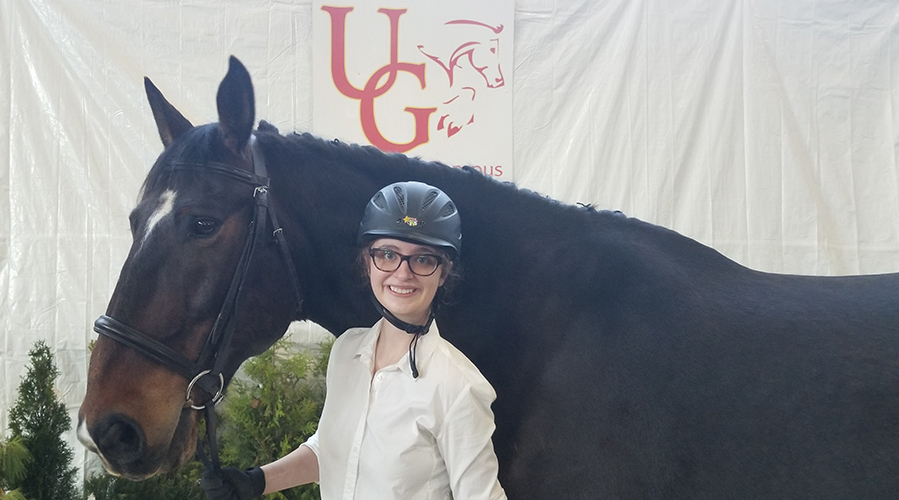 What does agriculture mean to you?
Agriculture means the world to so many, a passion that connects us all and burns deep. The equestrian community has helped shape me into the person I am today. The saddle was a home away from home, a spot that I was truly comfortable with. I have always loved horses, riding or working with them. To me, agriculture has always been my second home, which is why it is so important to me. Canadian agriculture is so vast across the provinces, with so many sectors and variety. Many resources come from agriculture and coming together to celebrate that brings attention to the history. Some families have dedicated their entire lives to providing agricultural services and goods. With that in mind, a way to celebrate Canadian Agriculture Day is to simply appreciate what has been brought to us and supporting local farmers.
What is your favourite agriculture experience?
Highlighting a personal experience would be the time spent with my horse, Hershey. To me, he is more than a pet and livestock. We have spent many years together, in showing and casual riding. He is the horse who sent my passion ablaze. From our first show, a show that donated the money towards cancer, to our last one, Milton Fair. We lost more than we won, but I am not a competitive person and was more than happy just being there. Now, with just over 9 years as partners, Hershey is happily retired at 20 years-old. Our glory days have been lived and the teachings he taught me will never be forgotten. He has inspired me to follow this path, wherever it might lead me.
Emma Cervinka
Undergrad student, landscape architecture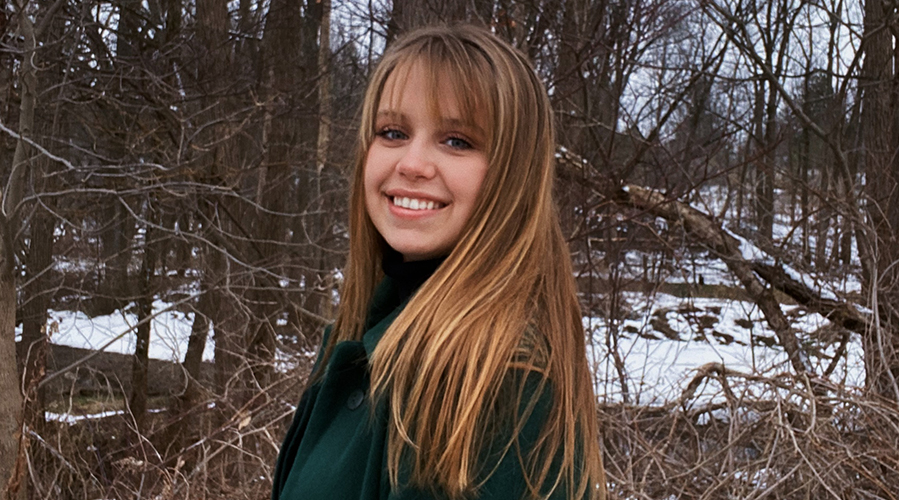 What is your favourite thing about agriculture?
My favourite thing about agriculture is learning about the hard work that goes into feeding Canadians and people around the world. I love to learn about where the food I eat comes from and do my best to purchase locally-grown produce and products whenever I have the chance. I love to visit farmers markets and produce stands in the summer and get a better feel for where my food comes from and the quality and care we can expect from Canadian agriculture workers.
What is your favourite agriculture experience?
One of my favourite summer activities, since I have been a child, has been going strawberry picking with my mom. We have gone every June for as long as I can remember and coming home with dozens of pints of berries for my mom to make homemade jam with for the year ahead. Now that I'm older I can appreciate the quality and taste of Canadian-grown produce more than ever, and love to pick up a jar from her stash when I'm home for the holidays.
Hannah Oakey
Undergrad student, animal biology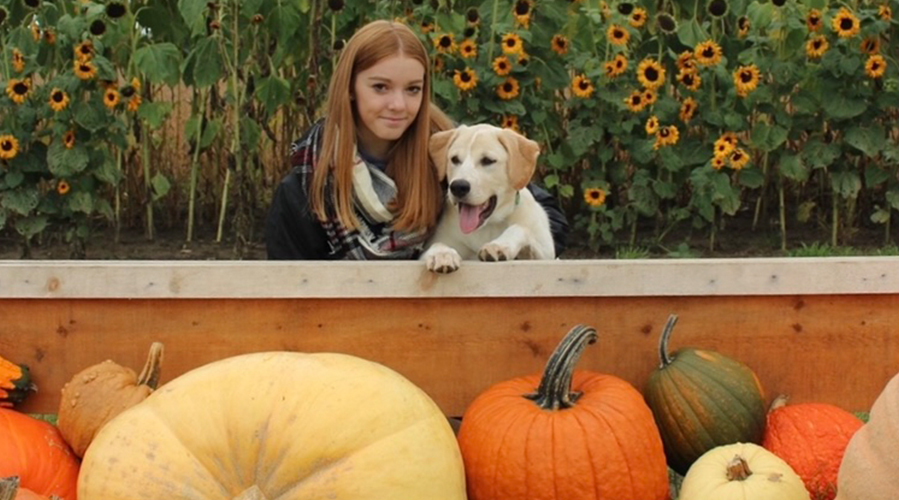 What is your favourite thing about agriculture?
One of my favorite things about Canadian Agriculture is the ability to reflect on its outstanding growth over the years and look forward to its continued growth in the future! It is something that will never stop expanding, flourishing, and improving! Agriculture is a huge umbrella, something that has such a large impact on everyone, whether they know it or not!
What is your favourite agriculture experience?
I grew up in the rural, and heavily farm populated County of Simcoe and have always loved to support local business. That includes where I source my food! My favorite local treat can be sourced from a local dairy barn in the small village of Creemore, Ontario, just a short drive from my home. Miller's Dairy makes some of the world's best chocolate milk, and their ice cream is to die for!
Patrick Duffin
Agriculture diploma student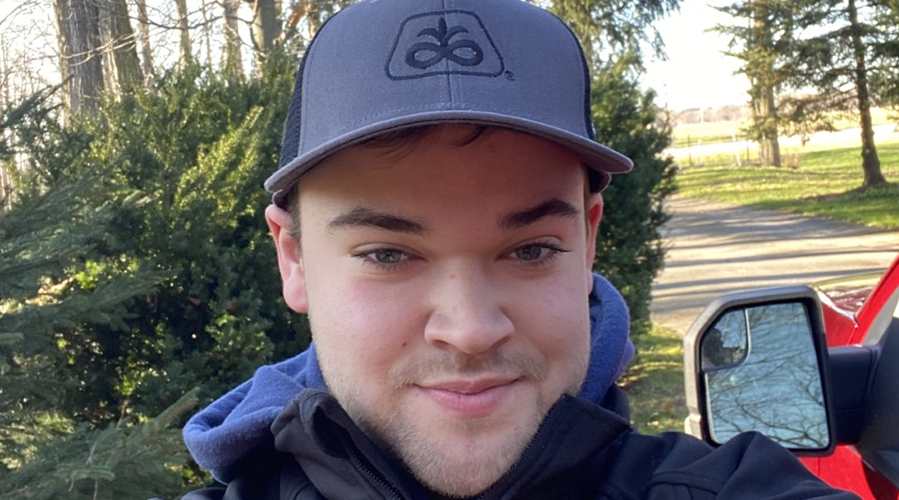 What is your favorite thing about agriculture?
My favourite part about agriculture is the connections you make with people in the field, and the passion that they have. You can easily spark up a conversation and learn something new from them as well!
What is your favourite agriculture experience?
My favourite experience within the agriculture industry is going to farm shows and seeing all the different things people are doing in the industry and how they are improving and innovating within it! The Outdoor Farm Show in Woodstock stands out for me the most because my dad and I would go every year since I could walk. It was so cool being able to see all the farmers and vendors showing off new products and services at the show.
Suzanne VanderMuelen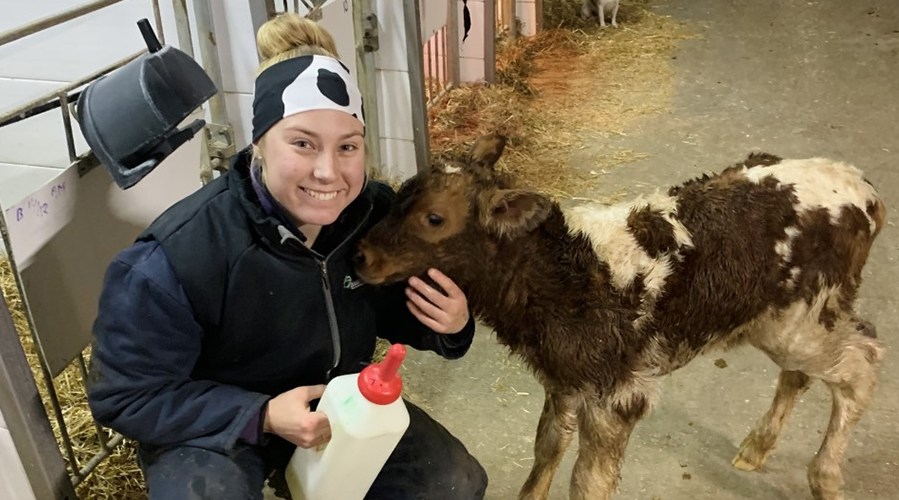 What is your favorite thing about agriculture?
My favorite thing about agriculture is the great diversity and hard-working people that keep the industry thriving. I absolutely love making more connections with people in the industry and learning more about their work and roles in their specific fields. The people in the industry are hardworking, loyal and diligent in their work. They care about their livestock and crops; they are innovative and progressive. Watching this industry thrive and continually push to do better, be more sustainable, more environmentally friendly, and carry a positive image for all consumers is amazing. I think it's a beautiful industry filled with so many different opportunities for everyone!
What is your favourite agriculture sector?
My favorite sector within the agriculture industry is dairy. I've always belonged between the cows, taking care of calves, and busily looking after things on the farm. It's my purpose, my joy, my dream, my home, my goals, my challenge, my push to be better, and what keeps me rolling. 
Gurleen Kaur
Undergrad student, environmental sciences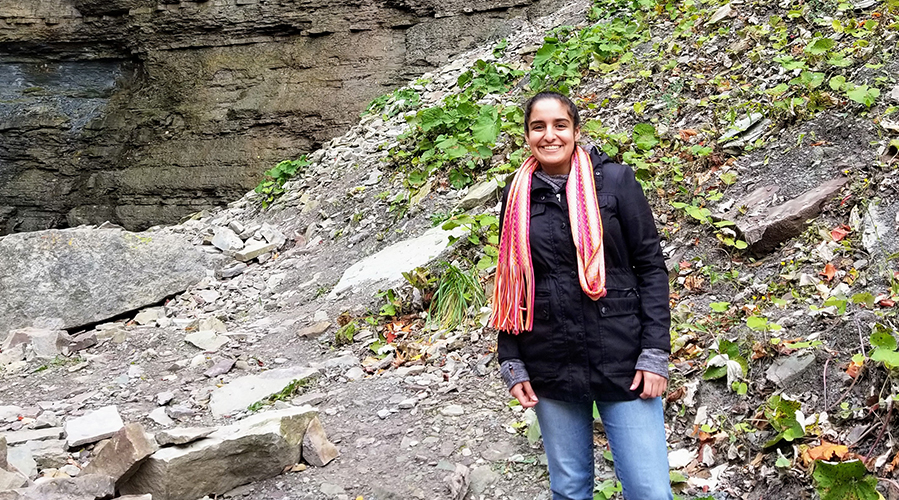 What does agriculture mean to you?
Agriculture is not only about the cultivation of plants or livestock but the development of human civilization. I also think it's a connection people have with the environment and this planet. Agriculture is more than just a practice but an art form that keeps the world moving, feeding millions of people, creating job opportunities and fueling the economy. We won't be here today without agriculture.
Share this page
News Topics