Trish Dean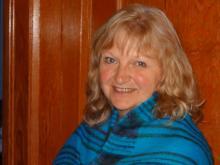 Leave for Change Assignment:
Leave for Change Partner Organization:
Born and raised in Toronto, I came to live in Guelph 35 years ago when I married Tom. We have raised two wonderful children, James and Sabrina and we enjoy our family vacations at our cottage on Christian Island, Georgian Bay. Leaving behind a career in the customs brokerage industry, I came to work at the University in 1977 in the Zoology Dept. I have worked in a variety of administrative positions with the University on and off since then. For the past 23 years I have been involved with the University's pension and endowments in what is now called the Office of Investment Management. I have developed great organizational and 'people' skills and have learned along the way how the administrative side of the University operates and how to adapt to change. Having developed many close relationships here at the University, I enjoy coming to work. I have come to learn and honour that it is the quality of the people that makes an institution. In my life outside the University, I am a Therapeutic Touch practitioner, an active Board member of the Therapeutic Touch Network of Ontario, a volunteer with Hospice Wellington and a Regression and Psych-K facilitator. I almost forgot to mention that I am also an Aquafit Instructor. Helping others to help themselves seems to be a service that is more a lifestyle practice. Being of service to others is what gives meaning to my life and I look forward to reaching out and helping in whatever manner I am able.