Register and Access Biosafety Training
Training Registration
For biosafety online training registration, please visit our Online Course Registration page to find both Biosafety Training - Principal Investigator/ Investigative Staff courses.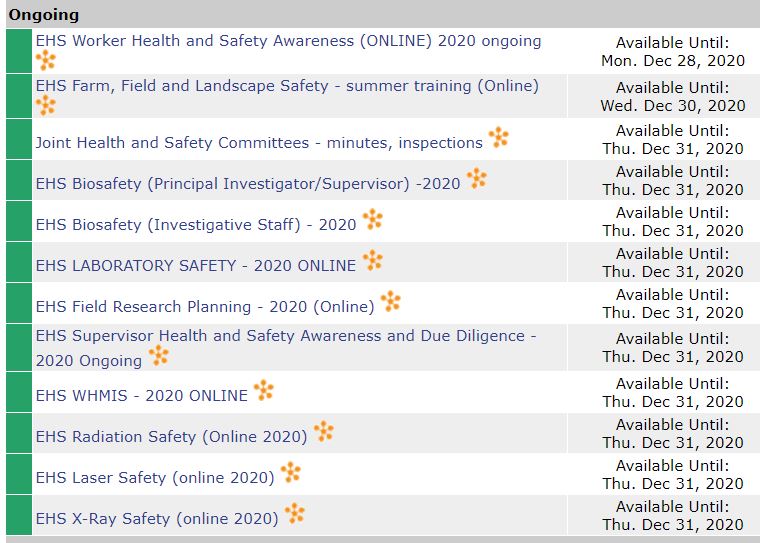 Access Biosafety Course
Once you register, to access the course follow these steps:
Login into CourseLink with your central login.
You would see the screen as below, click on EHS Biosafety (Principal Investigator or Investigative staff) training as appropriate.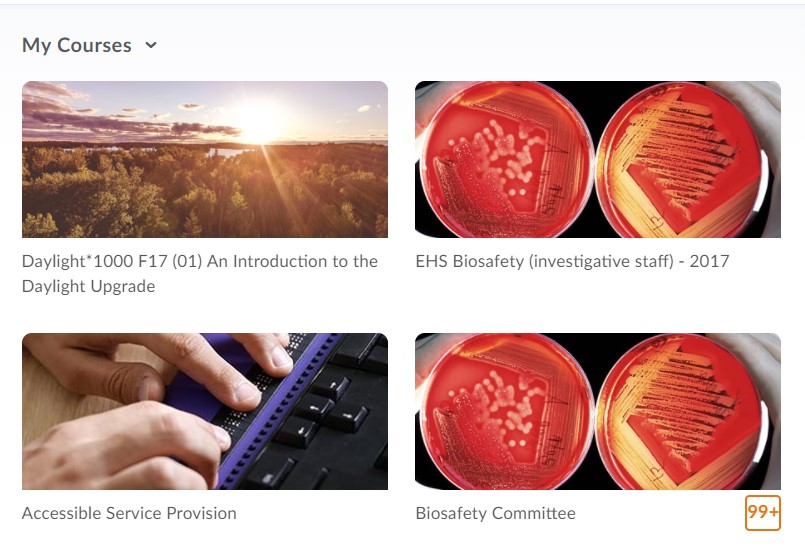 Printing Certificate
Once you complete the course with a grade of >75%, you will see the following on the Course home page. If you click on the hyperlink, there will be further instructions for saving/printing.