Events and Opportunities
Throughout the year, U of G recognizes and shows appreciation for faculty and staff in a variety of ways. Below are a few examples of annual events and opportunities for employees. As the events are scheduled, we will provide relevant information and links.
Annual GREAT Dates
International Thank-You Day: January 11 2023

Employee Appreciation Day: March 3 2023. 

Join GREAT at U of G as we present I, The Mountain, up-and-comers in the Canadian Indie music scene. Plus coffee social, prizes, and more! View the event page for details and the registration link.

World Gratitude Day: Sept 21 2023

World Kindness Day: Nov 13 2023
Informal Campus Community Events 
Community Breakfast: Each September, faculty and staff are invited to celebrate the start of another school year with the President.  Employees are invited to connect as a community as we celebrate the start of the academic year together

Community BBQ for Faculty and Staff: Typically, in April, employees are invited to an event to celebrate the end of the academic year.

Coffee with the President: Occasionally throughout the year, events like Coffee with the President are offered to employees as an opportunity to connect with others from across U of G.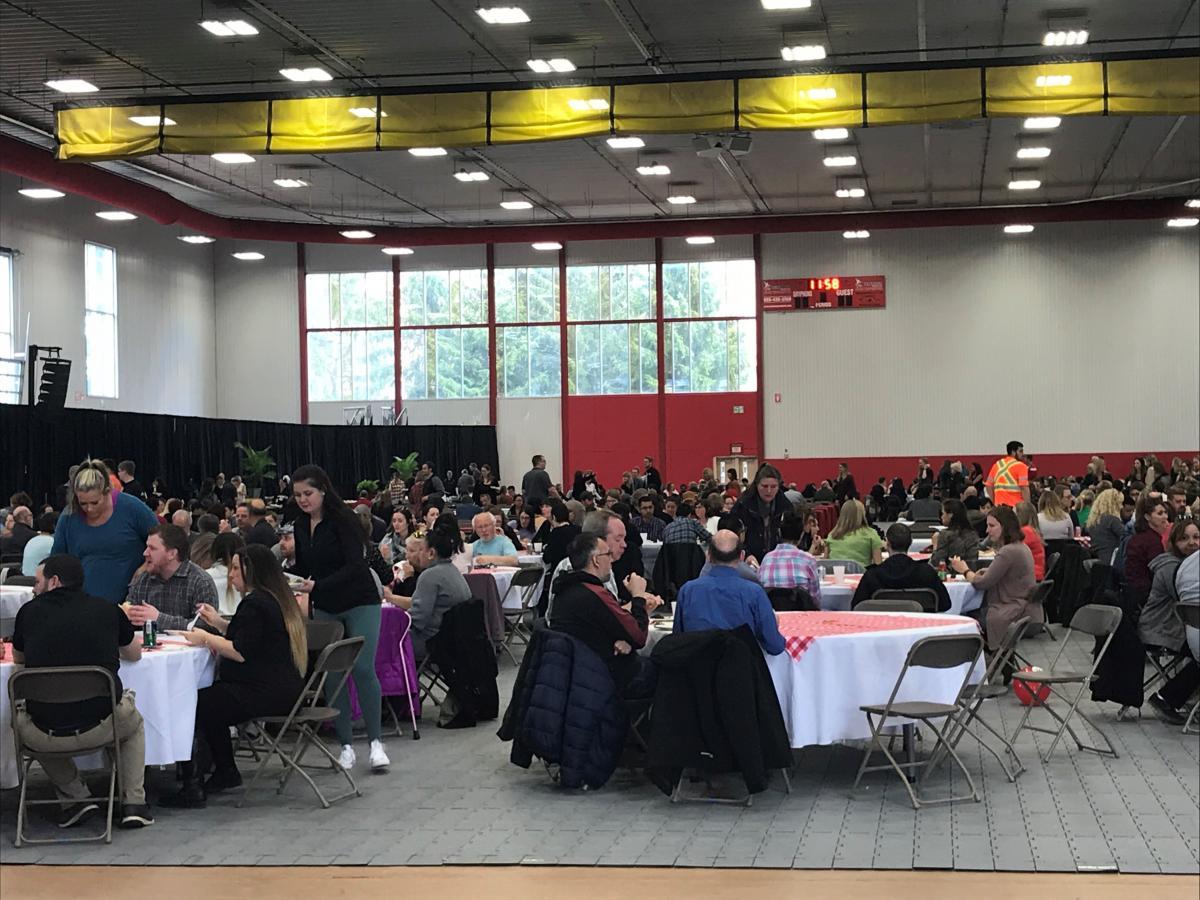 Wellness@Work
Each month, wellness calendars are shared with free wellness events and opportunities for all U of G employees.  View the Wellness@Work website to view upcoming events and register.
Healthy Workplace Month: Each October, Wellness@Work hosts Healthy Workplace Month for all employees. Dozens of free wellness-related activities are available to employees and shared on a Healthy Workplace Month calendar. View the web page for the latest information each year.
 
Be Well, Be Safe Week: Each May, U of G celebrates Be Well, Be Safe Week in recognition of National Mental Health Week and North American Occupational Safety and Health Week. View the Be Well, Be Safe Week web page for the latest information each year.
 
Formal Awards and Recognition
The University of Guelph celebrates its faculty and staff through formal recognition programs such as the Long Term Service Awards and the President's Awards for Exemplary Staff Service.
Long Term Service Awards: The University of Guelph acknowledges the commitment and valued contributions of its long term service employees. All employees with 25 years of service and more are invited to attend the 25 Year Club Reception, held annually and hosted by the President.  At this event, employees with 25 Years are formally recognized.  
President's Awards for Exemplary Staff Service: The Annual President's Awards for Exemplary Staff Service celebrates employees who have demonstrated outstanding service to the University community and/or who have made extraordinary contributions to the University community beyond what is normally expected in their job. 



Take Our Kids to Work Program
Every year the Upper Grand District School Board, the Wellington Catholic District School Board along with other Ontario school boards co-ordinate a Take Our Kids to Work program whereby Grade 9 students accompany their parent to work and observe them in their daily role as an employee.