Types of Jobs
We are a busy operation, processing over 20,000 transactions on a typical day! Our staff can often rotate between the following roles, offering valuable cross training in the food service industry!
What is the wage?  UGFSEA, Unit 2 appiontments start at $15.09. See FAQs for more.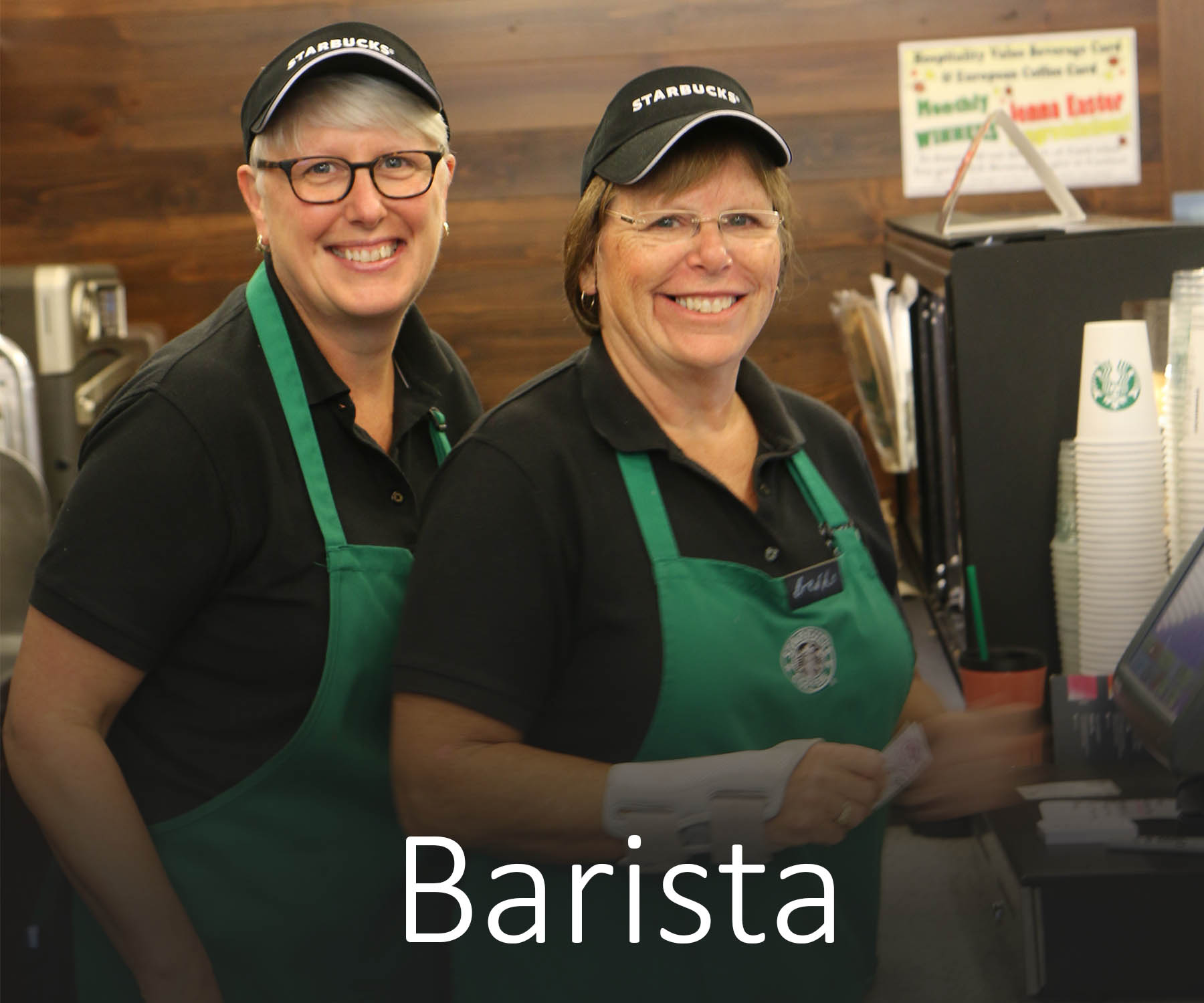 Barista staff take customer orders, prepare foods (waffles and crepes as well as raw foods) and specialty drinks (lattes, hot chocolates, etc.), plate desserts, serve customers and also complete general re-stocking and cleaning duties.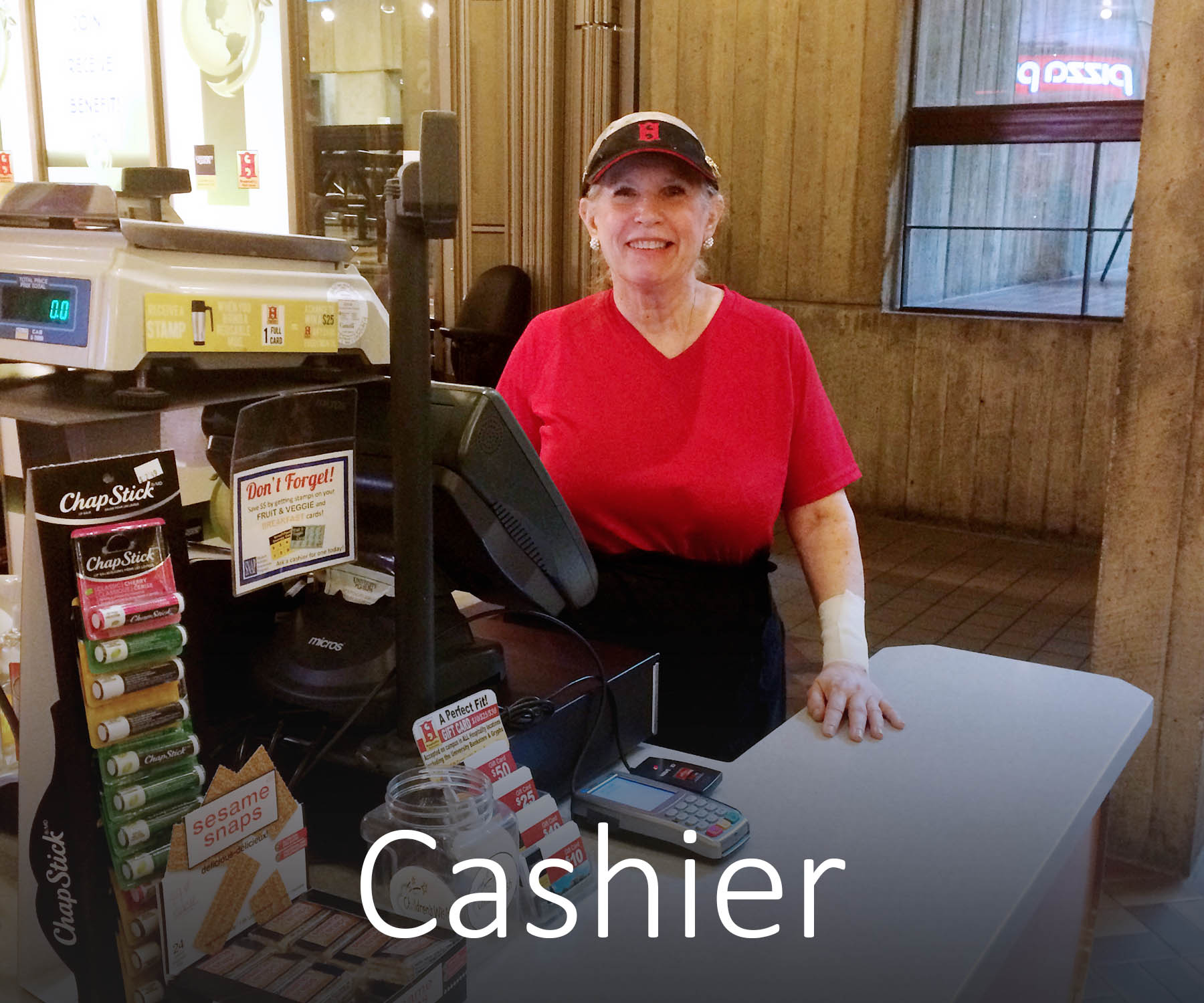 A typical shift for a cashier includes greeting customers, processing transactions, re-stocking various items and general cleaning.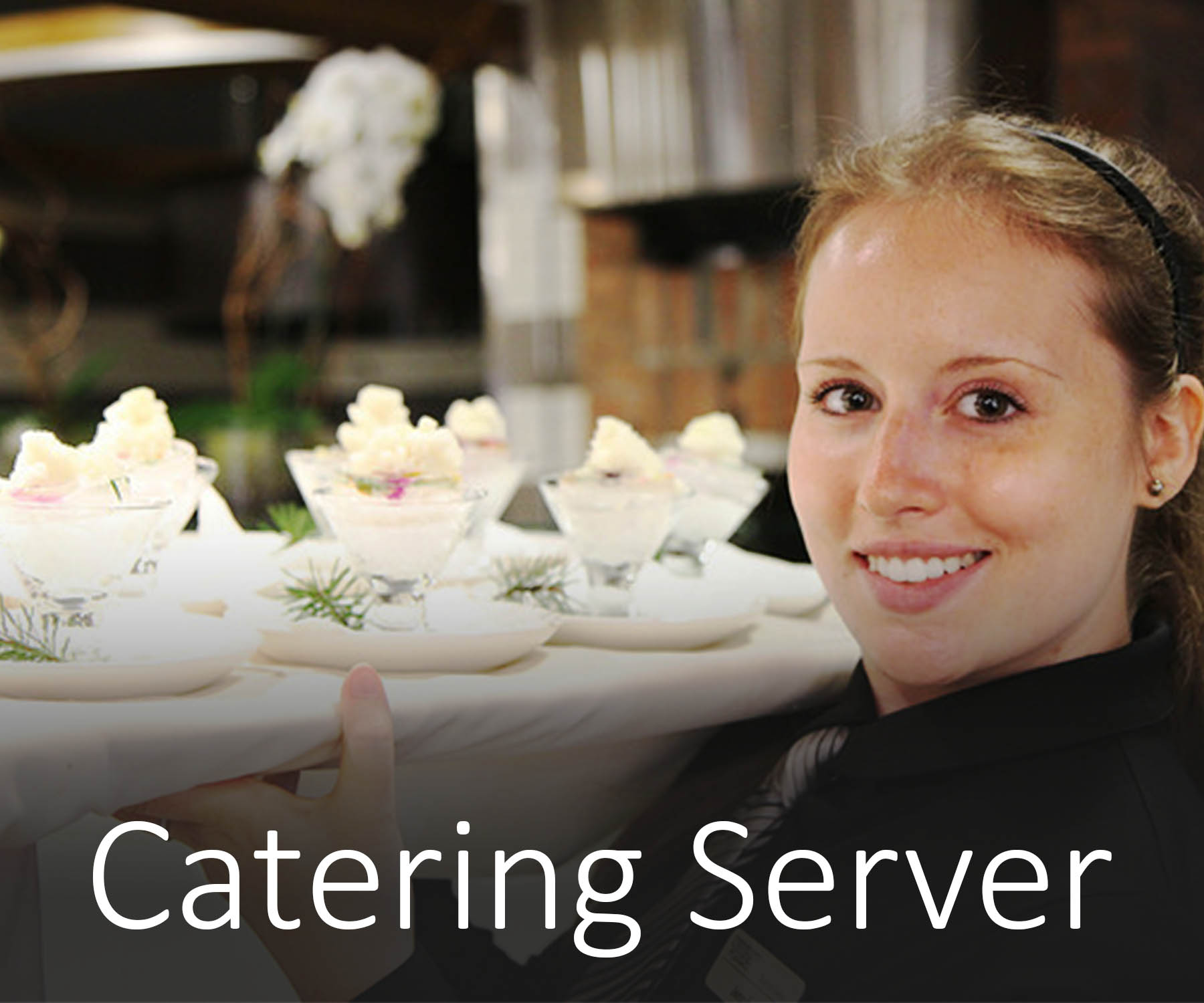 Catering Server shifts generally involve serving tables which involves carrying trays of plates, distributing plated meals to guests, setting up and tearing down tables and table settings at venues across campus.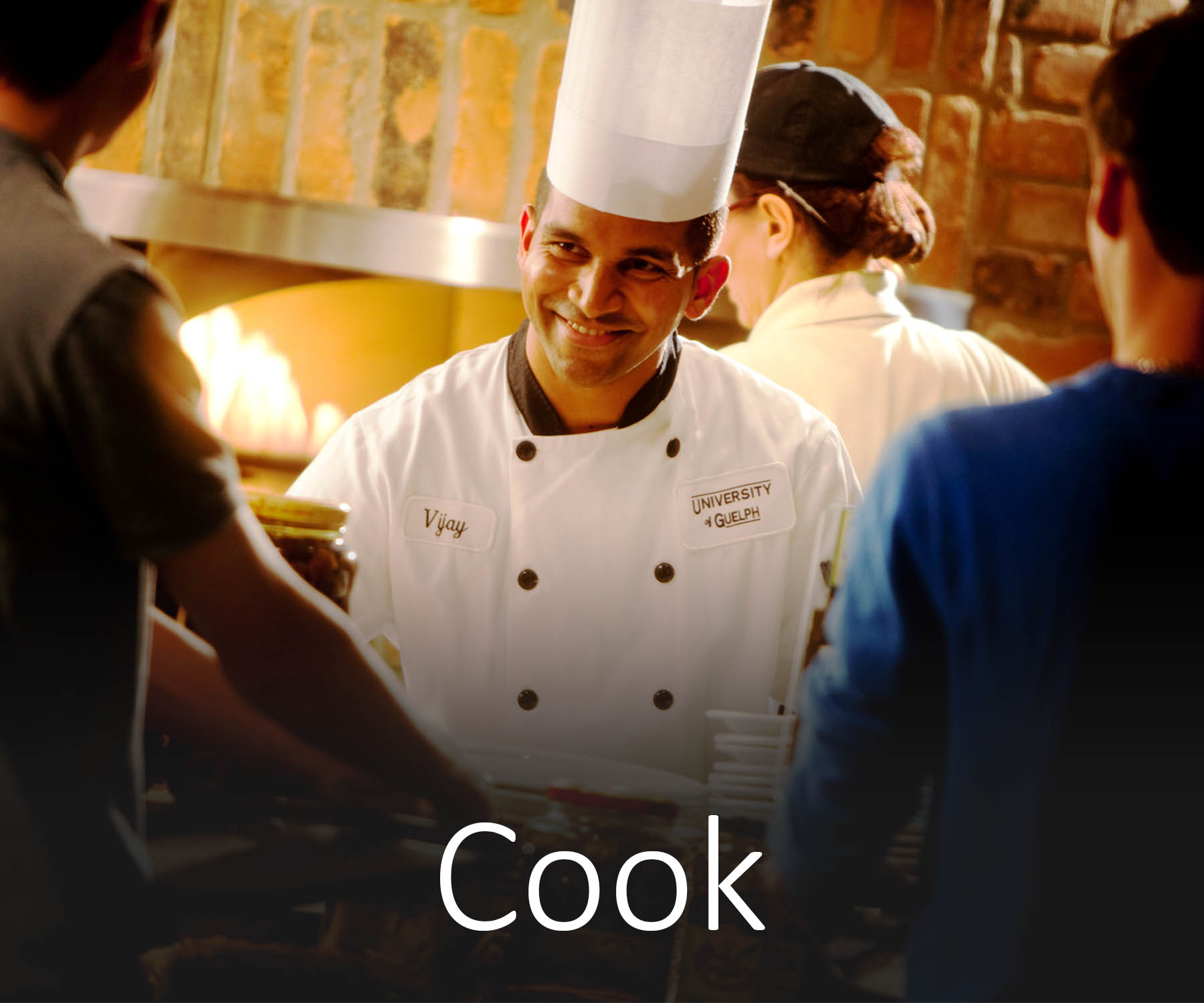 This position cooks food items to order, using a variety of cooking equipment. Job duties also include food preparation and cleaning.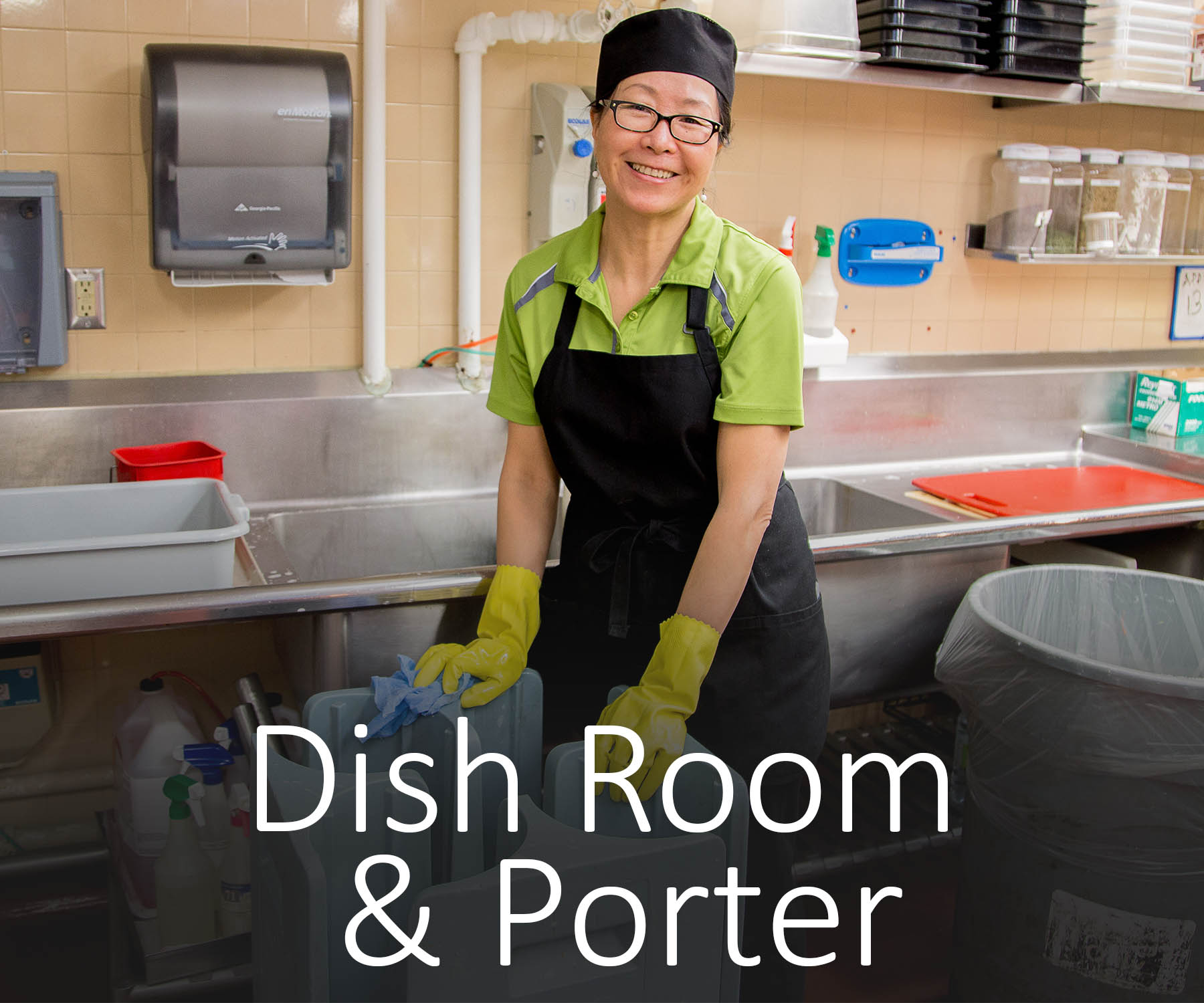 Dishwashers are responsible for pre-washing dishes, pots and pans, loading and unloading the dishwasher, sorting and restocking clean dishes, sweeping and mopping floors, emptying garbage and other general cleaning.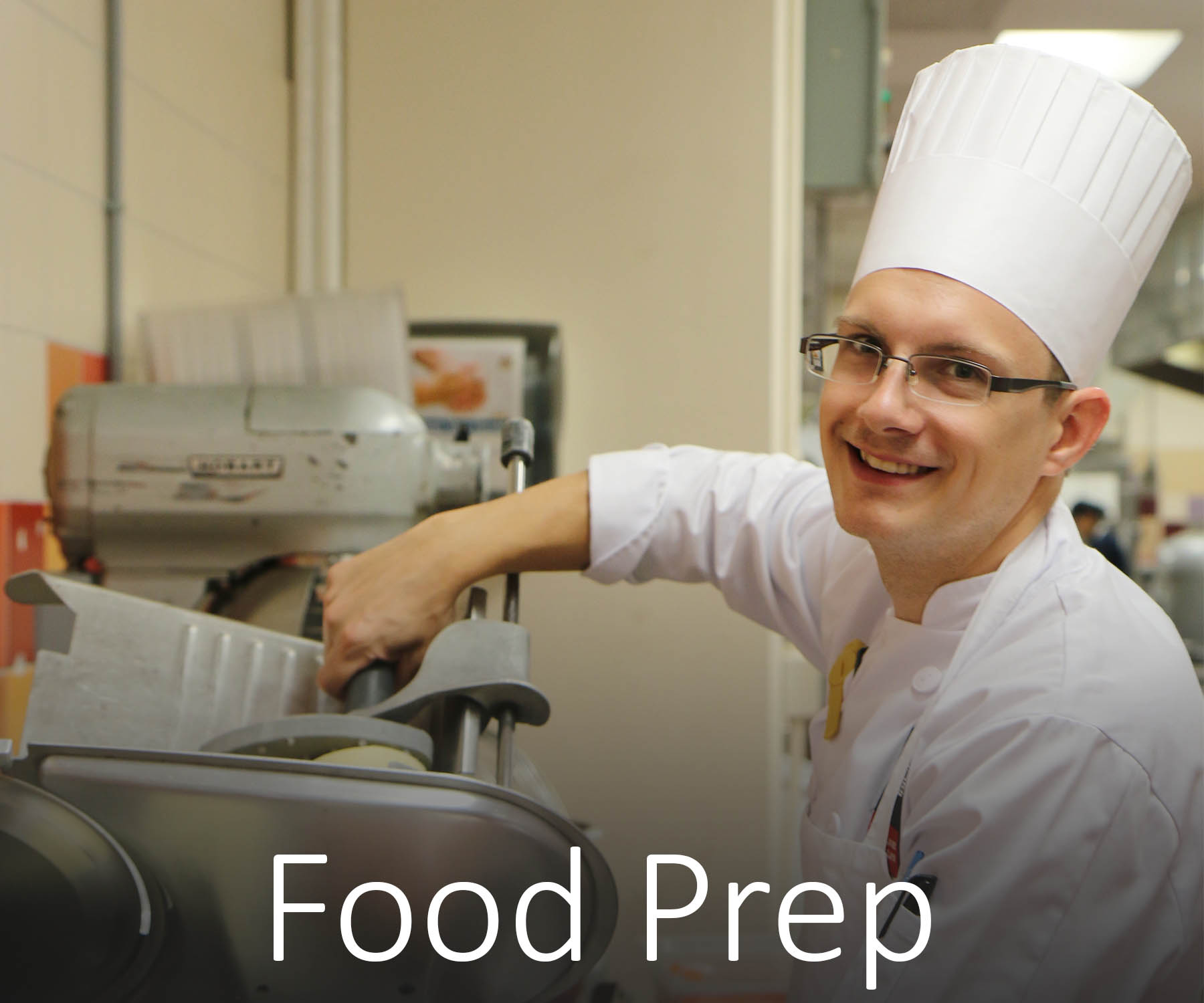 Based in back of house operations, food prep staff are responsible for preparing raw ingredients (chopping, slicing, dicing) and assisting chefs with other food preparation.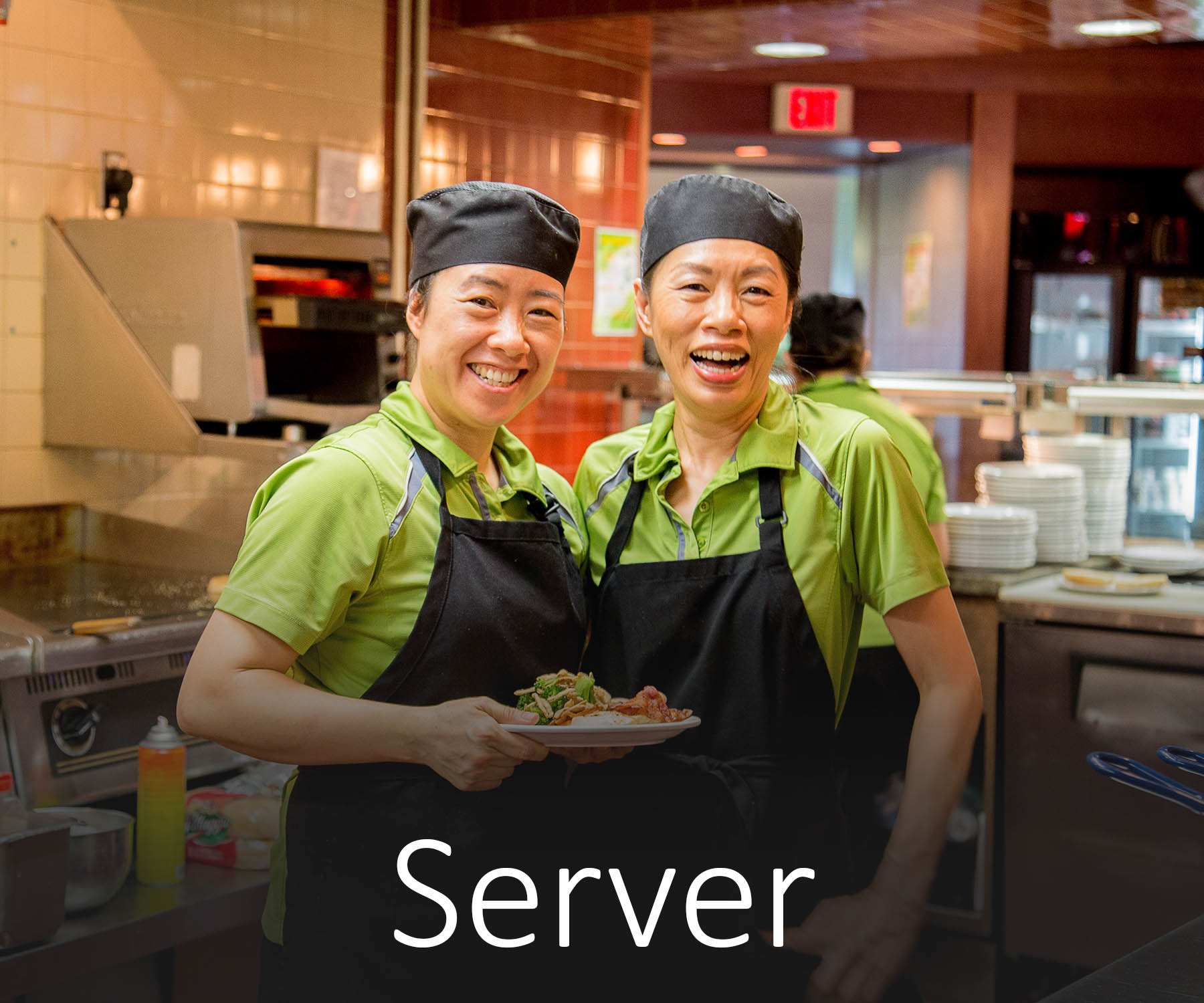 A typical shift for the server position involves taking customer orders, preparing and serving foods using grills, fryers, frying pans, ovens and other equipment, as well as raw food preparation and general cleaning. Each station uses different equipment; you will be trained to safely operate any cooking equipment required for your position.
Have more questions about working with us? Check out our F.A.Q.