Celebrating Canada's Agriculture Day 2020
"Let's raise a fork to the food we love and the people who produce it! This February, celebrate Canadian agriculture and food both online and with friends, family and co-workers, and let everyone know how you feel about this awesome industry." -Canada's Agriculture Day website
Canada's Agriculture Day 2020 is on February 11. To celebrate we asked our students about the importance of agriculture. Here is what they had to say:
Gabi Binkley
Associate Diploma student, horticulture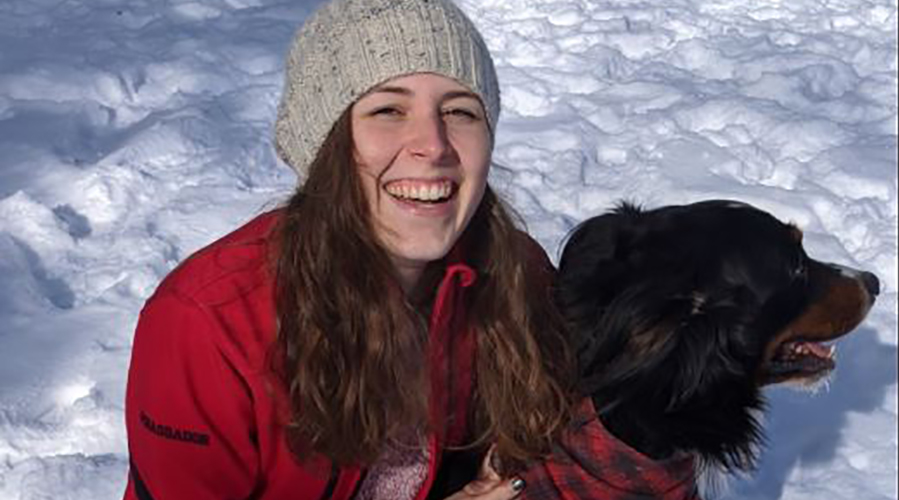 What is your favourite thing about agriculture?
Agriculture has advanced so far and continues to everyday. It's exciting to be able to participate in and learn about all of the different niches, jobs, and markets that all stem from agricultural backgrounds.
-Gabi Binkley
Kerry Houlahan
PhD candidate, animal biosciences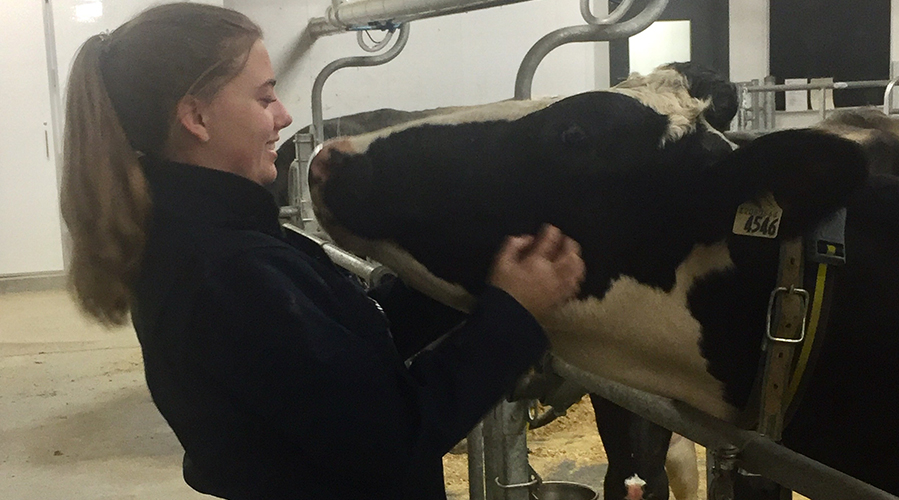 What does agriculture mean to you?
Agriculture to me means sustainable food production. It is using science to help produce food that is nutritious and affordable for people around the world. Now, more than ever, people are curious about where their food is coming from, and how it is being produced. Days like today are our chance to showcase all the amazing things that happen in Canadian agriculture, and appreciate the hard work and dedication of those who work tirelessly to make sure we have food on the table.
-Kerry Houlahan
Elaine Jeffs
Undergrad student, honours agriculture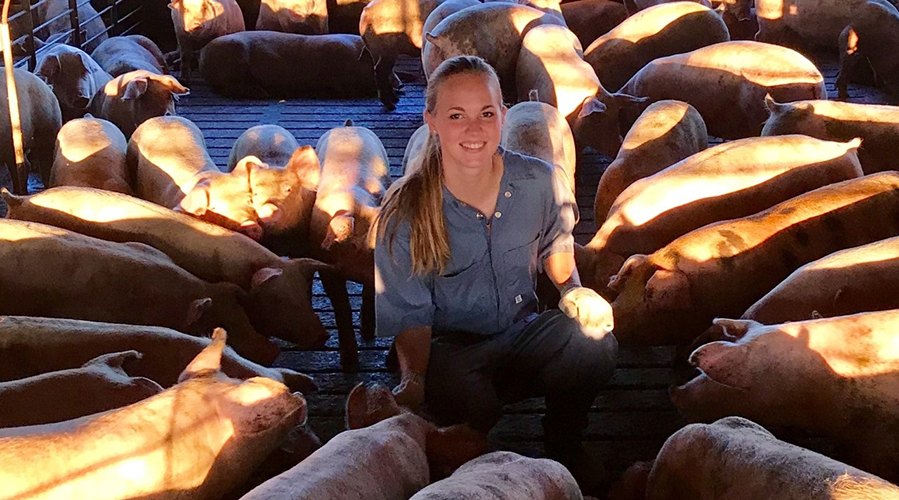 Why is celebrating Canadian agriculture important?
Celebrating Canadian agriculture is important because it is in everything from the food we eat and clothes we wear, to the medicine we take and fuel we put in our cars. I often find that agriculture is seen as simple and humble. However, it is complex, adaptive and innovative! The progressive changes that have been made in this industry are the reason why we continue to feed a growing population on less farm land. Agriculture is made up of a strong community of farmers, processors, transportation operators, veterinarians, quality regulators, researchers and more that should all be celebrated for their involvement in helping feed the world!
-Elaine Jeffs
Graeme Li
Undergrad student, B.Sc. (Agr.) undeclared major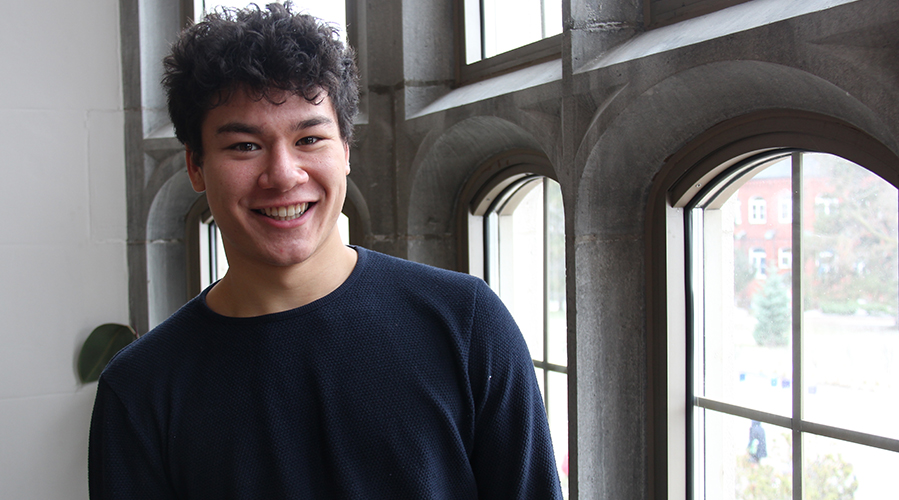 What is your favourite thing about agriculture?
The satisfied feeling of harvest, whether it be a single tomato in a backyard garden in the city, or an entire field of corn. It's something that pulls deep at what it means to be human, the feeling of satisfaction to be feeding your family and community. Also, petting cows.
-Graeme Li
Alex McKay
Associate Diploma student, agriculture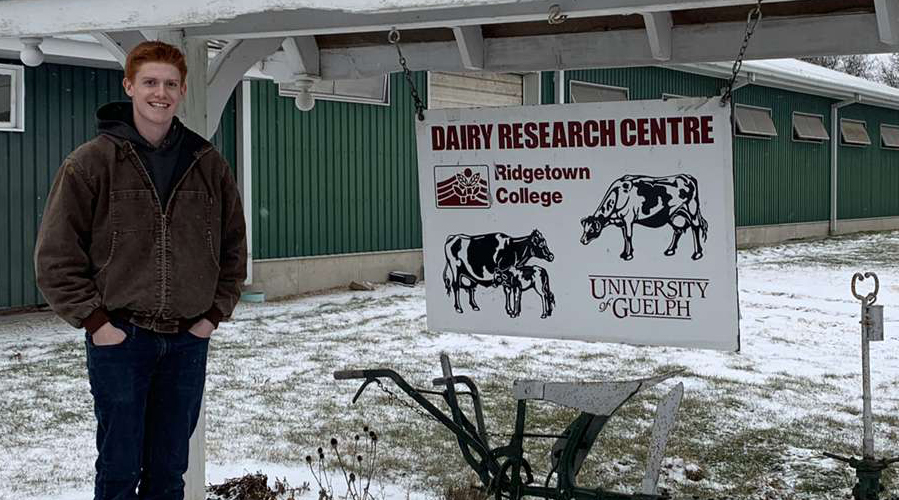 What is your favourite thing about agriculture?
Agriculture is a language that can be understood all over the world.
-Alex McKay
Dillon Muldoon
Master's student, environmental sciences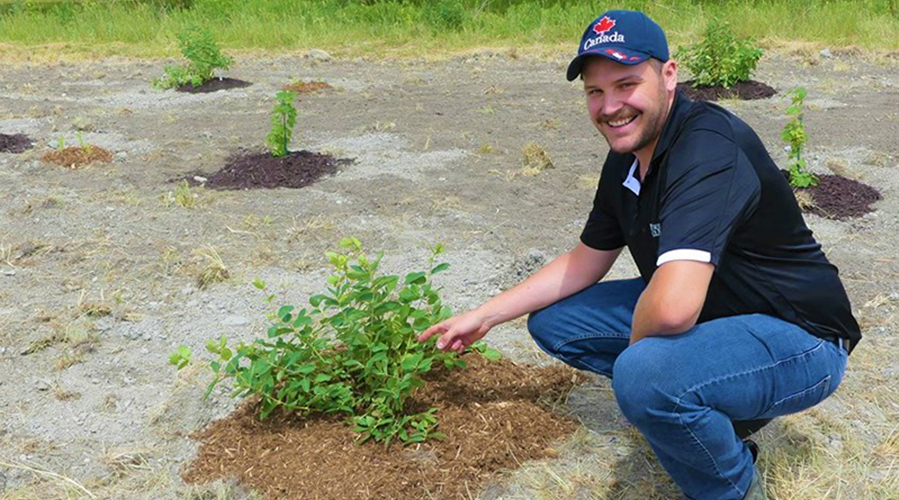 Why is celebrating Canadian agriculture important?
When we celebrate Canadian agriculture we aren't just celebrating agriculture. We are celebrating and  supporting Canadian families, Canadian innovation, the Canadian economy, Canadian rural communities and the future generations of Canadian farmers.
-Dillon Muldoon
Catrina Warner
Undergrad student, landscape architecture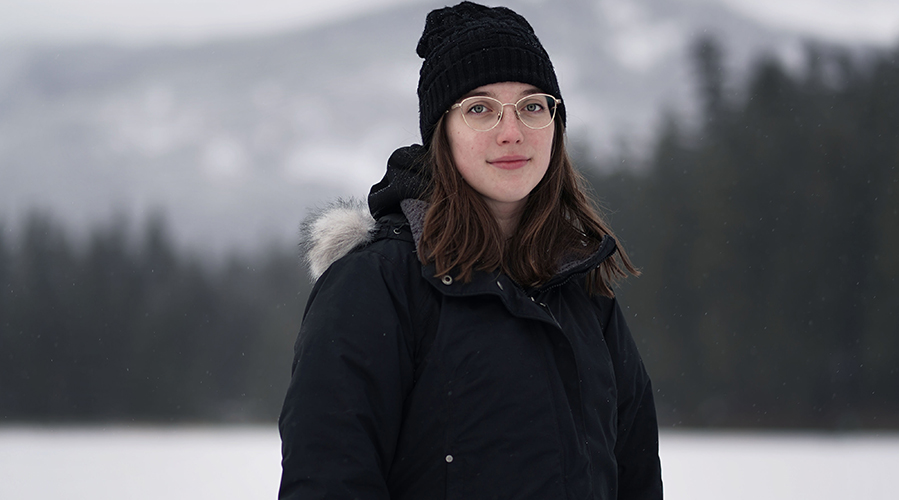 Why is celebrating Canadian agriculture important?
I believe celebrating Canadian agriculture is important because it allows us to focus on the local industry. Everything around us is increasingly globalized, so knowing where our food comes from is becoming more mysterious. It is really refreshing to have the chance to learn more about the local agriculture industry and celebrate the people who work hard to serve Canadians everywhere!
-Catrina Warner
Share this page
News Topics