Total Compensation Statements Distributed
Announcing the Launch of GOAL 2.0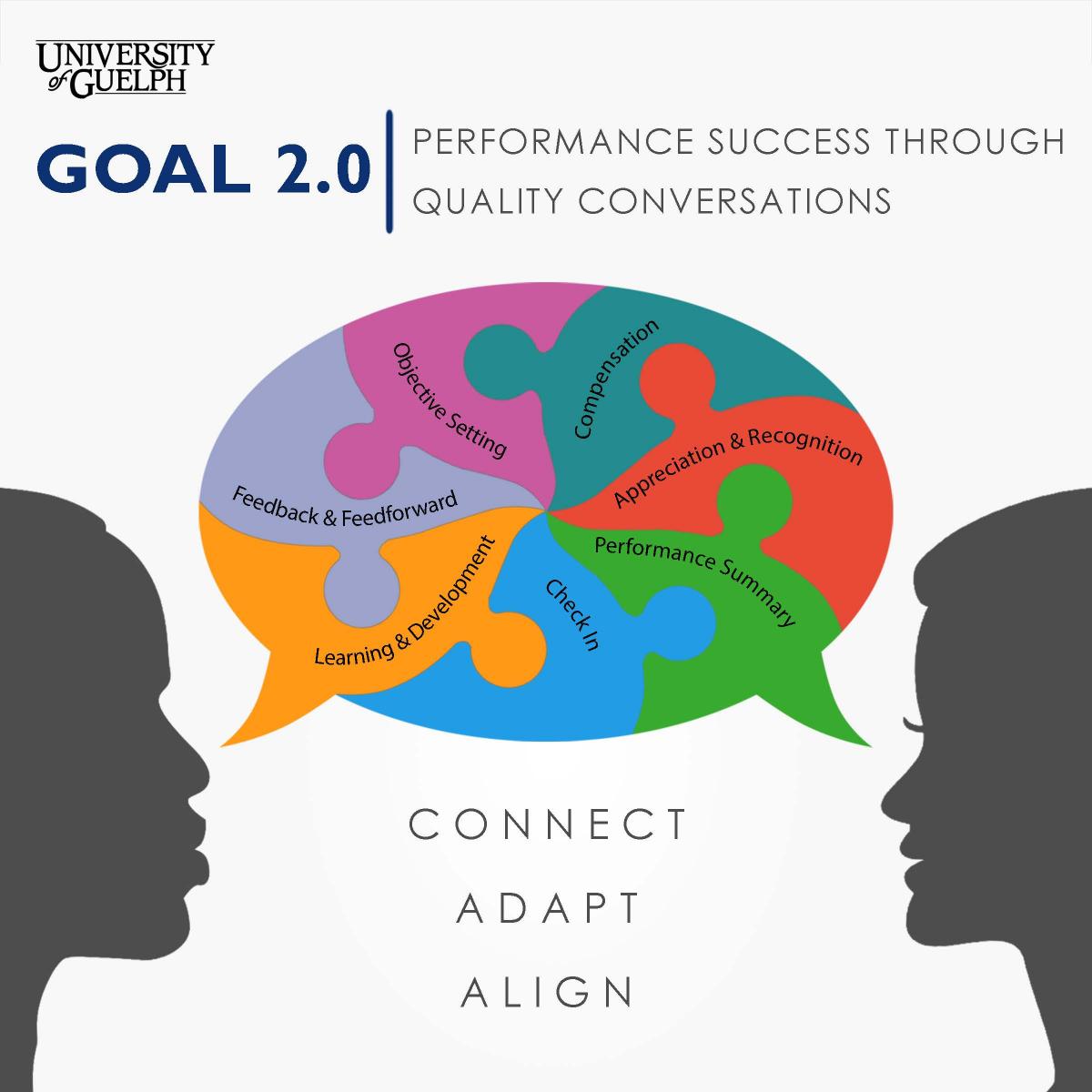 We are excited to announce the launch of GOAL 2.0 -  U of G's customized performance success framework.  GOAL 2.0 is a simpler, more impactful and evidence-based framework for supporting employee success.   For more information check out the GOAL 2.0 website - https://www.uoguelph.ca/hr/goal-2.0  It is a valuable resource for all employees and managers to learn about GOAL 2.0, and what is expected of managers and employees. It will be a source of tools, learning, and resources that will support effective implementation.
Human Resources is distributing the 2015 Total Compensation Statements for active regular full time staff and select contractually-limited employees.  These statements will be delivered to employees a few business days after June 22nd.
The Total Compensation Statement provides a personalized snapshot of the value of many components of your compensation - salary, insurance benefits, retirement plans and other employment-related programs. The statement details the portion you pay as an employee and the portion supported by University dollars and is designed to express the total investment you and the University make towards your employee benefits.
Questions about your Total Compensation Statement?   Please visit the FAQs for further information.