Congrats to our August "G" Thanks! Winner Charin Rivet!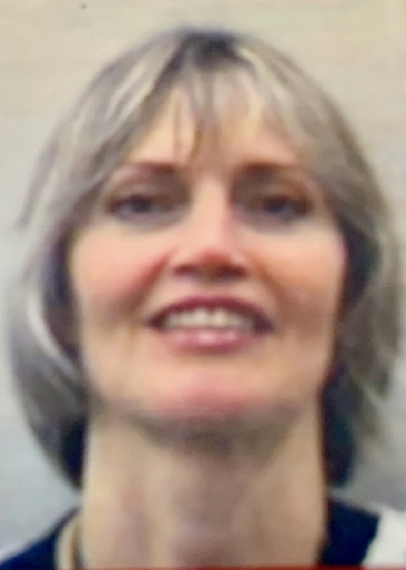 Congrats to our August "G" Thanks! Winner Charin Rivet!
Victoria Fritz wrote in her Kudoboard nomination:
"I would like to nominate Charin Rivet and the folks from the ECS Expense claim team. Over the past 5 years I have filed many claims, and each time, Charin and the ECS team were there to help me along the way. They have been super willing to help me find the information I need (often when organizations don't give me the correct information!) and always work with kindness and care. Despite me having no idea what I am looking for/needing to submit, Charin has been there countless times to help guide me and provide examples along the way of what I need to submit. Thank you so much to Charin and the rest of the ECS team for always being helpful, kind, and wonderful to work with!"
When learning she was the winner Charin said, "Honestly, I really feel that I don't deserve all those kind words, but I will give the credit to our great team in ECS as well as our larger 'family' in Payment Services.  Each and every one of the staff is exceptional and I think being with such a fantastic group makes you stand a little taller in your own corner of the world. Thank you so much for the "G" thanks prize.  It was such a surprise and really brightened my day! A big thank you to Victoria for taking the time to nominate our team."
Karen Bygden said, "I totally agree that Charin goes above and beyond. She works hard all the time she does a really great job!"
Yolanda Yu shared, "Charin is always professional no matter how busy she is. When she is talking to a customer her tone and content is always very detailed, she doesn't rush other people, and she never gives people that kind of feeling which is awesome!"
Luke Luo mentioned, "Charin always makes me feel welcome, she is super patient, and very nice. There is no one more deserving than Charin to receive this award."
Congrats Charin and thanks for all your great work!
"G" Thanks! is a program within the GREAT at U of G initiative, focused on building a culture of gratitude, recognition, and appreciation at U of G. Each month, a new Kudoboard is open for nominations from the University community for faculty and staff who you want to appreciate, recognize, or show gratitude for.
Learn more by visiting the GREAT at U of G website